You'll be paid first, when your company closes up shop
Because of the coronavirus, many businesses are unable to meet their financial obligations and need to lay off workers. As an employee, here is what you need to know when a company files for insolvency.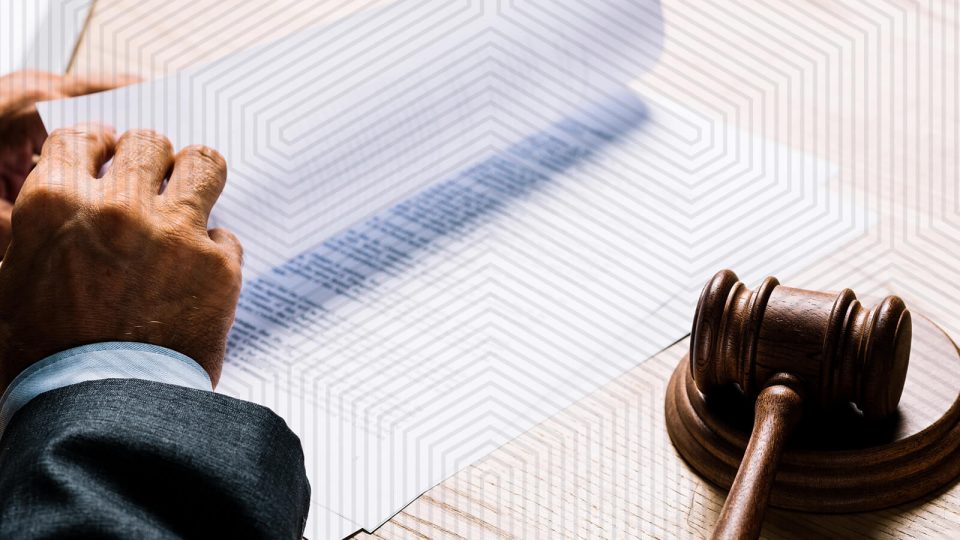 Hewlett Packard is winding up its East African operations following a special resolution reached during an Extraordinary General Meeting held on 3rd September 2020.
In a notice published in one of the local dailies, HP informed all creditors to send full particulars of any claim they have before 9th October 2020 to the appointed liquidators— George Weru and Muniu Thoithi.
"Creditors of the company are required to send full particulars of all the claims they may have against the company to the undersigned, the joint liquidators of the company and if so required, by notice in writing from the joint liquidators, personally or by his advocates, to come and prove their debts set out in such notice, or in default thereof, they may be excluded from the benefit of any distribution made before such debts are proved," the statement read.
Since the outbreak of coronavirus was announced in March, at least two dozen companies have folded their operations leaving over 1.7 million employees jobless, according to the latest statistics from the Ministry of Labour.
Concerns have been raised about the fate of employees when a company closes down.
"When a company wounds up, voluntarily or otherwise, its assets and liabilities are taken up by the liquidator," says Felicia Solomon, a Partner at MMS Advocates LLP. "In the case of Hewlett Packard, they have appointed joint liquidators to oversee this process."
As part of winding up, a company's assets are liquidated— assets are sold and the money used to pay the company's outstanding creditors, or in the case of a solvent liquidation, this money will be distributed among the shareholders.
"In any formal insolvency procedure, it is important to consider the rights of the insolvent company's employees. This is especially true during liquidation, where the company is being wound up and existing employees being made redundant, says Teresia Michael, an advocate at Anthony M. Mulekyo Advocates.
According to sections 67 and 68 of the Employment Act of 2007, when a company is folding employees must be paid all their dues.
"The company is entitled to pay employees any salary arrears, notice pay, pay in lieu of leave days, award of compensation for unfair dismissal," says Felicia Solomon Tunje. "But there is a limit on the payment of arrears of salaries and benefits for employees up to six months."
A similar statement is echoed by the Business Registration Service, clarifying that employees are considered as secured creditors— first in line for payment.
"If you have lost your job, you can file a claim in the liquidation if you are owed any salary, wages, holiday pay, or redundancy. Your claim may be considered preferential, which means you will be paid out before the unsecured creditors if there are funds available," statement on the Business Registration Service website says.
In instances, when all creditors cannot be paid in full, the liquidator designates them in hierarchy, either as secured, preferential and unsecured creditors.
"Priority of debt during repayment is very clear. The cost of liquidation is the top priority, then preferential debts which include employees' salaries and benefits and taxes," Ms. Tunje clarified. "Then secured creditors, unsecured creditors and finally members or contributors."
Since the enactment of the Insolvency Act in 2015, at least half a dozen known companies have invoked it, these include Mumias Sugar, Nakumatt, Athi River Mining (ARM), Deacons East African, and Midland Energy, thereby ensuring they remain a going concern, and in the process ensure all the stakeholder's interests are protected.
For companies under distress, the Insolvency Act 2015, is a holy grail as it ensures they remain a going concern as opposed to an outright liquidation. With the companies under administration and under moratorium after invoking the Act, they are not subject to debt repayment obligations, as the administrators focus purely on the best possible resolution strategy to the creditors, and possibly to the shareholders.
"This will possibly encourage entrepreneurship, as business owners will be accorded time to restructure, and possibly regain their financial stability. This then consequently ensures that creditors including employees and possibly shareholders recoup their lent amounts, and invested capital," Ms. Tunje said.
It is important to note that throughout the process of liquidation, winding up, the company continues to exist. There is still a corporate personality and all corporate acts in the course of liquidation, for example, the transfer of property and institution of legal proceedings, is done in its name rather than by the liquidator in his name.
"The company ceases to exist only after the winding-up procedure has been completed, in other words, after the formal dissolution of the company," Ms. Teresia noted.