How to save money on back-to-school shopping
Back to school supplies may not be as costly as school fees, but they still cost a pretty penny. These tips will help you cut costs and save a few coins when its time to go back to school.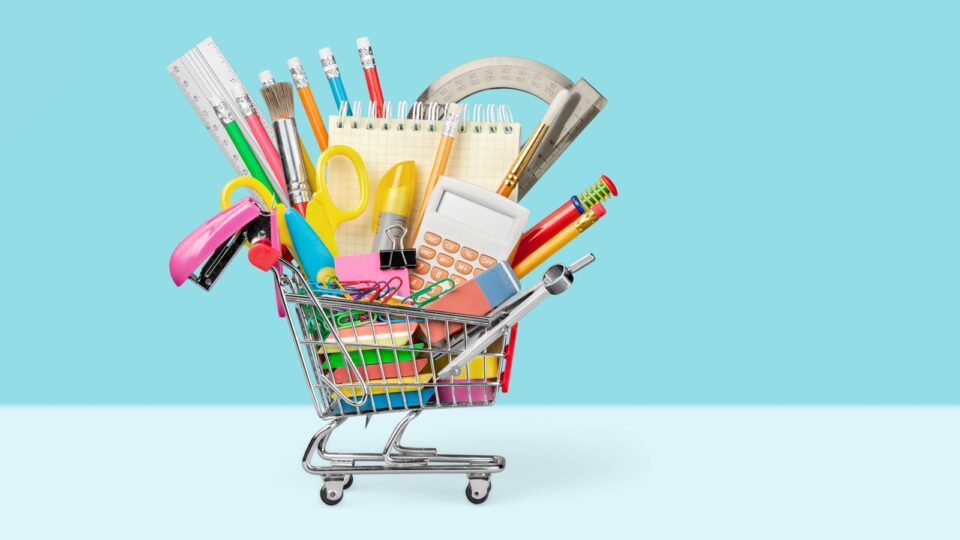 Back-to-school shopping is a stressful time for many Kenyan parents. Over the years, the average price of back-to-school supplies has soared and continues to rise amid inflation, which is troubling. With the new academic year rolling out, many parents are trying to find ways to buy all their children's school supplies while saving some money.
Here are some suggestions to help you save money on back-to-school shopping, whether your children are joining a new school or returning to finish the year:
Buy your stationery during the "off-peak" season
Kenyan stores are notorious for hiking the prices of goods when the demand rises, especially when schools re-open. This applies to stationery and uniform shops. One can save money by purchasing stationery in the middle of the term when most stores have clearance sales or mid-month offers. This saves you the hassle of buying the items at the last minute when the stationery can even go out of stock.
Plan Ahead/ Catalogue
It is essential to keep a list of the items you already have. This way, you avoid buying more than your child needs. An example is stationary. Your child may only use some of the pencils, rubbers, pens and sharpeners you purchased at the beginning of the previous term. They can carry forward the remaining stationery and then get new ones once the 'stock' is over.
Find alternative sources
When sending your child to a new school, it is common to be referred to specific bookshops or uniform shops to buy textbooks or uniforms, which are often costly. There are other shops that sell the same books at a lower price, especially within the Central Business District (CBD). If the uniform is generic, i.e., white shirts, red socks, navy blue shorts, and the like, you can find the items in a general uniform/ textile shop at much cheaper rates.
While it can be tricky, buying secondhand textbooks in good condition is also a way to save money.
Mix things up with a barter trade
Barter trade, one of the oldest business forms, is applicable today. Within the community, you can link up with other parents who have older children and plan a barter trade. You can host a swap party or a swap meet where attendees can trade stuff for free. Choose a convenient time, date, and location (at your home or someone else's), then invite everyone to bring lightly used items. Not only does it save you money, but it can save another parent's pocket.
Spread out your purchases
Instead of waiting until the start of the term or school year, try to stock up on essential supplies all year long. For instance, during the term, if you have three children returning to school, each time you go shopping, try to progressively buy the necessities the pupils will require, such as pens, notebooks, exercise books, highlighters, pencils, etc. You can save money by stocking up on a few products here and there rather than paying a sizable sum all at once.
Bonus Tip
Quality over quantity
To save money, you must be careful about the items you purchase. Cheap can end up being expensive if you get low-quality goods and end up having to replace them repeatedly. It is advisable to choose the quality above price for various things, such as shoes, school uniforms, school bags, and electronics like computers and calculators. Check out high-quality used or mtumba goods if you can't afford a new item.