It's not too early to start saving for the 2023 Christmas holiday
The Christmas holidays are often synonymous with spending. This year, to enjoy the festive period without money worries, follow these simple steps.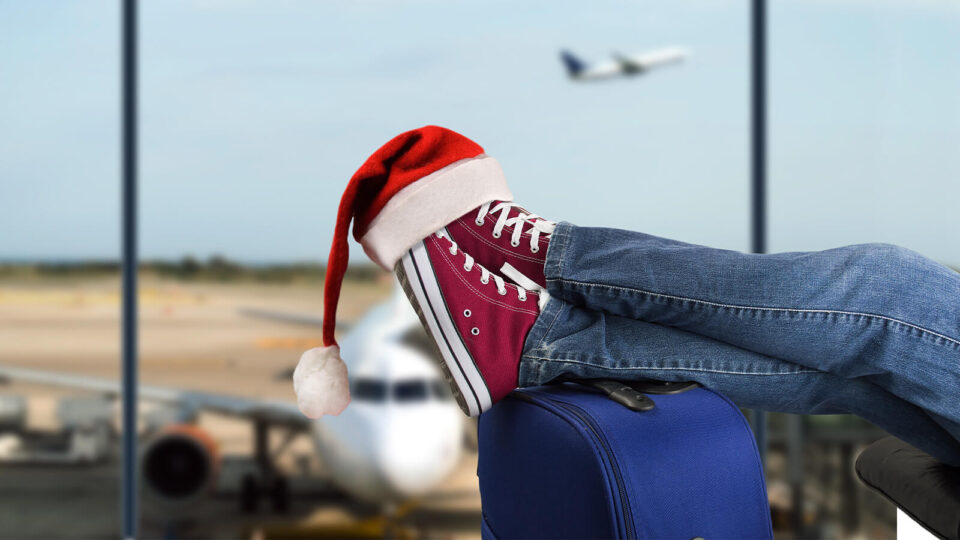 It's not too early to start saving for Christmas. Yes, we are only halfway through the year, but you can still make it your goal to be better financially prepared for this year's Christmas holiday. Having a savings plan at any time of the year will ensure you have a wonderful Christmas without worrying about going into debt in January, and consistently funneling money to your Christmas account will ensure that you are ready for the often-crazy expensive holiday season.
Here are six ways to help you save money to ensure you don't struggle financially come December.
Open a Christmas saving account
To ensure you stick to your Christmas saving plan and keep yourself accountable, you must set up a savings account strictly for the holidays. This will help you consistently track how much you are saving and how far away you are from hitting your goal. Opening a separate saving account will also deter you from using these funds on other things in the lead-up to the holidays. There are several options when it comes to choosing a saving account. Many banks in Kenya offer savings accounts. It's just a matter of finding out what the interest rates are and if they charge fees for opening the account or to deposit money. For example, deposits into the KCB Simba Savings Account, which earns an interest rate of up to 5% per year, are free, but the opening balance is KSh1, 000, and the minimum balance is KSh1, 000. Other saving options include Money Market Funds and lock savings accounts from mobile money Apps like Mshwari, KCB M-Pesa, Timiza and more.
Estimate how much you will need to save
It's essential to go into the holidays with a solid financial plan because it's easy to overspend when you are unclear on how much you will spend on gifts, travel and eating out.
List all the things you wish to spend on and then make a budget for every item, no matter how small or inconsequential you think it may be. Calculate the total amount, which will show how much you need to have saved by the time the holidays come around. Take your total amount and divide it by the months left between now and December. So, if your total budget comes to KSh30, 000, divide that by 6. So, you'll need to save KSh5, 000 in the next six months to achieve your Christmas goal. You can also add more money to the account if you are in a position to do so. This way, you'll hit your goal faster and ensure you have enough money set aside by the end of the year.
To come up with a budget and easily estimate how much you will need:
Identify the place/location you would wish to go.
If it's a hotel or Airbnb find out how much it costs per night or for the duration you intend to stay.
Factor in the cost of transport; are you going by air, bus, train or will you carpool? Write down how much the journey will set you back, to and from.
Don't forget to budget for food if it's not incorporated in the hotel bill. If eating out is costly consider buying groceries and cooking.
Should you want to go for excursions, write down how much the experiences will cost you.
Draw up a budget for gifts if you will be exchanging presents with friends or family.
Practice being frugal
The easiest way to become frugal is by cutting back on expenses and channeling the extra money towards your Christmas savings fund. To cut back on your costs, identify areas where you could spend less or none. If you take a long hard look at your spending, chances are you'll find extra money in your budget, be it from subscriptions (that you could do without), eating out, or new clothes.
Automate your savings
Saving money is something many people struggle to do. To make it easier, if you need extra help and inspiration, make it automatic by scheduling transfers to your savings account. This approach, where you set it and forget it, can come in a standing order where you instruct your bank to push a set amount of funds to your savings account at regular intervals. Automation ensures you set aside a bit of your monthly income without remembering to make transfers.
Earn loyalty points
Most of us have loyalty cards from various supermarkets brimming out our purses or wallets. It's enticing way supermarkets attract shoppers because loyalty cards can entitle you to freebies and discounts. These points, earned over a long period, can slash thousands of shillings off your shopping bill come Christmas instead of spending cold hard cash. The trick, however, is to frequent one supermarket to keep earning the reward points every time you shop.
Consider a side hustle
If you have committed to a Christmas savings plan, one way to achieve this goal is by saving money and making more money to channel into the Christmas account.
Start (now) checking out side gigs that are appealing to you. The idea here is to make extra money that you will funnel into your savings account on top of what you already have earmarked for the holidays.