Why mobile lending apps target entrepreneurs
Mobile lending apps have become an easy source of credit for small business owners who would otherwise remain unbanked. Here is how these digital lenders benefit entrepreneurs.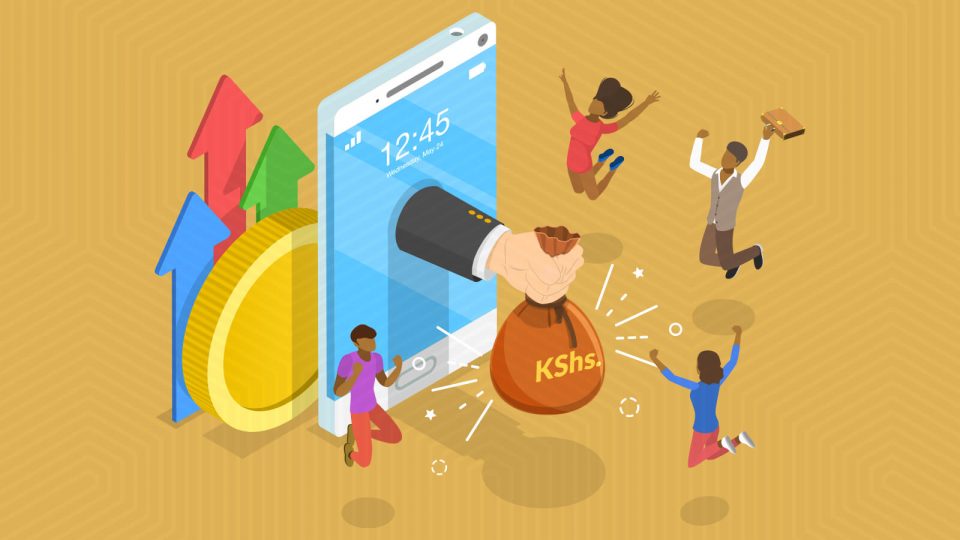 Every business requires capital for its day-to-day operations and for any future expansions. This capital is money available to fund such activities for both big, medium and small enterprises
For small businesses, financing is one of the most important elements they require to succeed. Thanks to the growing number of digital credit solutions in the market, entrepreneurs can easily access basic financial resources and apply for short term loans.
Mobile phone based loan platforms have rapidly and significantly expanded the reach for digital financial services for small and medium-sized enterprises, eliminating the need for loans that involve stringent requirements such as good credit history and documentation.
According to Kevin Mutisya, the Digital Lenders Association of Kenya (DLAK) spokesman, the digital lending industry mostly targets entrepreneurs.
He says about 80 percent of mobile phone loan applicants are entrepreneurs/ small business owners such as mama mbogas and boda boda riders.
"Just for context, out of every 10,000 people who apply for loans on most of our platforms, 9, 000 get rejected for whatever reason; either they're too young, not eligible for a loan or they have a CRB listing, the list goes on," says Mutisya.
"Now, of those 10,000 who apply, 9,000 are usually business people like the mama mbogas, boda boda riders, kiosk owners and hustlers. Of the remaining 1,000, about 80 per cent are usually entrepreneurs and the other 20 per cent are non-entrepreneurs. We, the lenders, only really want to lend to the entrepreneurs because business people understand the need of our cash flow," says the DLAK spokesman.
The reason digital lenders focus on entrepreneurs is to give them additional working capital to help them make more money.
Over the years, the average loan size of DLAK lenders has increased; it currently stands at KSh. 6,600 up from KSh. 4,000 two years ago and up from KSh. 1,500 four years ago.
DLAK members include Finance Plan, Kuwazo, L-Pesa, Okolea, Sotiwa, Stawika, Zenka, Tala, Zazipay, Asante Financial Services Group, Berry, Branch, PesaZone, Quipbank, UbaPesa, Senti and Oye.
Ivan Mbowa, the Managing Director of loan app Tala, says the digital lending industry has accelerated financial inclusion and closed the gap in accessing capital for millions of individuals and small businesses in Kenya.
"Opportunities created by mobile money lending include increased working capital for small businesses to expand stock and sales. For individual consumers, mobile money lending has also been a strong provider of last minute emergency funding for various household needs," says Mbowa.
He continues: "For example, a recent (December 2019) survey of Kenyan customers conducted by DLAK through the independent firm, GeoPoll, found that 83 percent of digital lending customers were satisfied or very satisfied with their experience, and that 96 per cent of respondents believe that having more credit options is a good thing."
The Director adds that there are opportunities to build credit for borrowers as long as they demonstrate responsible borrowing practices such as only borrowing what they can afford to repay and repaying back on time.
"Tala is able to grow customers' credit limits from amounts as low as KSh. 1, 000 to even KSh. 30, 000 over a period of time," he says.
Mobile lenders take into consideration three factors before approving loans; first is the ability to repay, second is willingness to repay and third is fraud.
It does not matter how much money or cash flow a borrower has, what matters to lenders is if they repay loans, and this is usually when they (lenders) pull CRB records to check whether one has proclivity to repay loans.
To manage fraud, mobile lending platforms collect data from various sources to ascertain the validity of the borrower such as M-PESA and bank statements. Once they confirm a borrower has the ability to repay loans, they approve the amount he or she is qualified for.
"We are fueling an economy," Mutisya says of the digital lending apps.
"Go to any economy in the world, the more developed the lending markets are, the more likely they are to be developed. Why? Because lending is capital. So what we do is we put capital into the markets. So we're the fuel of an economy," he concludes.