How to tell a good deal from a bad deal
Every year, thousands of people loose millions of shillings to fraudulent investments. Scammers are getting clever by the day and finding even more innovative ways to cheat people out of their hard earned money.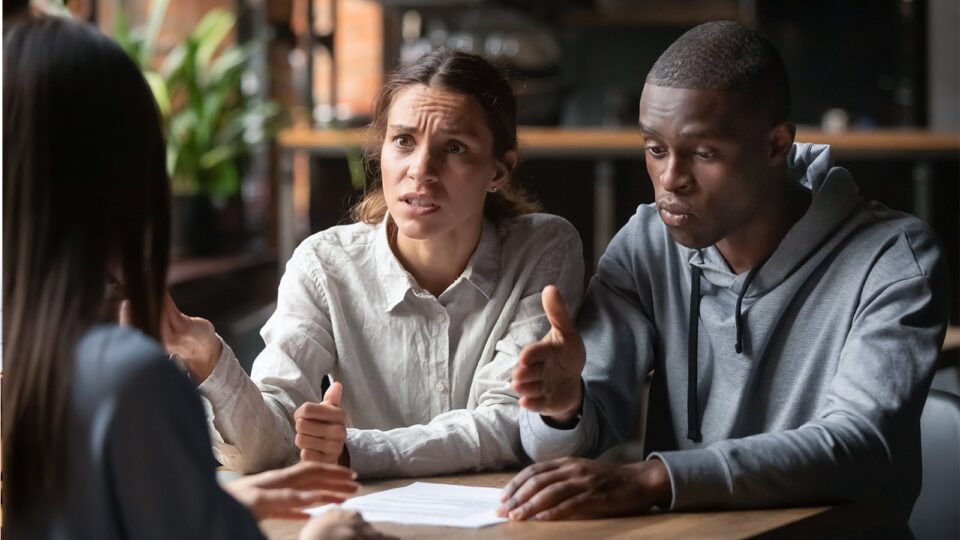 The media is awash with commercials marketing attractive deals for land and houses, mostly in the counties of Nairobi, Kiambu, Murang'a, Nyeri, Laikipia, Machakos, Kilifi, and Nakuru.
Property developers are competing for airtime during prime time on both national and vernacular television and radio stations, splashing money to secure advertisement slots to reach out to potential buyers. Others go an extra mile to hire media personalities and celebrities to create trust and confidence.
In 2011, Suraya Property Group was one of Kenya's most advertised off-plan developers. Its portfolio included about 20 housing and mixed-used properties, including Fourways Junction, the Spring Valley Business Park and apartment complexes off Mombasa Road and Ngong Road.
Suraya's idea was simply to facilitate potential home buyers acquire their dream homes. All what potential homeowners had to do was to pay a deposit to the company based on their house plan and artistic works, then the firm would supervise the construction to completion as the potential homeowner continued to make payments, and finally, the developer would hand over the finished home to the new owner.
By 2013, about 600 investors had invested millions of shillings in the firm for projects that were yet to be complete. Since then, the firm has been engaged in court battles with various investors and potential home owners.
In 2019, a Savings and Credit Co-operative Society (Sacco) which was at the centre of a housing scandal – Ekeza – Sacco was deregistered. The Sacco and a real estate firm called Gakuyo Real Estate operations were inter-related since they were being operated by the same person. The company had come up with a KSh3 billion deal which involved about 7,000 members.
According to the Sacco, to join the housing scheme, prospective home buyers were required to deposit a minimum of KSh10,000 as booking fee. Once this was done, they would start saving with the Sacco continuously under the scheme called "Gakuyo Zero Deposit (G zero D) programme". However, when members were expecting to receive keys and ownership documents to their new houses following a promise by the company, it turned out to be a scam. None of the houses were ready.
Still in 2019, a local bank put up for sale 100 acres of land belonging to Urithi Housing Co-operative Society, which left hundreds of its members in a dilemma. The Co-operative which was started in 2012 and by then (2019) had about 8,000 members, had previously developed several successful gated communities in both Nairobi and its metropolis during its untroubled days. That year (2019), two of Urithi's housing ventures got into trouble – one was put up for sale while developers in another property were kicked out by the previous owner who said Urithi had failed to pay him the balance.
Other companies that have either folded, experienced troubles, are or have battled court cases for failure to deliver on their promises include Banda Homes, Dinara Developers, Lettas Developers, Cytonn, among others.
Common tricks used by rogue developers
Title fraud – They usually forge title deeds of vacant or disputed land and sell them off to unsuspecting buyers. Others steal the identity of property owners and use the information to process duplicate title deeds that are used to sell off the land.
Hurried sales – Some developers try to hurry prospective buyers into making purchasing decisions by creating fake hype and an illusion of limited stock. In some instances, the fear of missing out forces a buyer to make absurd decisions without undertaking due diligence.
False promises – Some developers have been making false promises in desperate efforts to lure potential home owners in a highly competitive marketplace. They promote false specifications and amenities such as swimming pools, sports areas, among other amenities, but fail to deliver the same citing lack of approval and other technicalities.
Deliberate delays – Some developers have perfected the art of delays; they launch and hype mega projects without any funds for construction works. They wait until they attain a certain number of buyers in the initiation phase of the project so as to reach their funding goals.
How you can outsmart rogue developers
When looking for a house or land to buy, property lawyer Wambui Kiama gives tips on how to avoid losing your hard-earned money on a real estate deal. She says it is important to do due diligence on the part of a buyer. You should double check the owner of that land or house and the documentations before making any decision to buy.
"By doing due diligence, you are trying to establish the identity of the person selling to you, the existence of the property and that there is nothing that will stop the seller from selling to you the property. You don't want to have paid some money then try to recover it because the seller can't sell," she says.
The advocate warns that one should not be lured by the nice, attractive pictures of exterior and interior parts of the houses that sellers use on TV, social media or newspaper advertisements. She also adds that, as a buyer, you should not be quick to pay deposits towards owning a plot or house.
Off-plan projects have borne the brunt of bad publicity, driven by buyer's dissatisfaction over unfulfilled promises that include delayed completion of projects, to poorly done houses. "One would want to ask themselves, why would I want to buy a property that does not exists? Normally, there are a lot of promises on these properties. First, you need to do your due diligence. Get the history of the developer, visit their previous projects – did they deliver what they had promised?" says the advocate.
As a buyer, you are also advised to get a professional to value the property. For instance, a bank's valuer will help double-check the property in case you are taking a mortgage. And before signing the deal, agree with the seller on the payment modality, which should be put in writing. Your lawyer should study the document and advise you on the way forward. You should also ensure that construction timelines in the contract are clearly indicated. This will protect you as a buyer from deliberate delays from the developer.
Finally, when the deal is concluded, make sure that you keep all the documents generated in the course of the transaction – legal documents, sale agreement, mortgage agreement, and lease agreement, among other important documents.