Your grocery bill will not shrink any time soon
Food prices continue to soar, with commodities like beans and onions increasing sharply.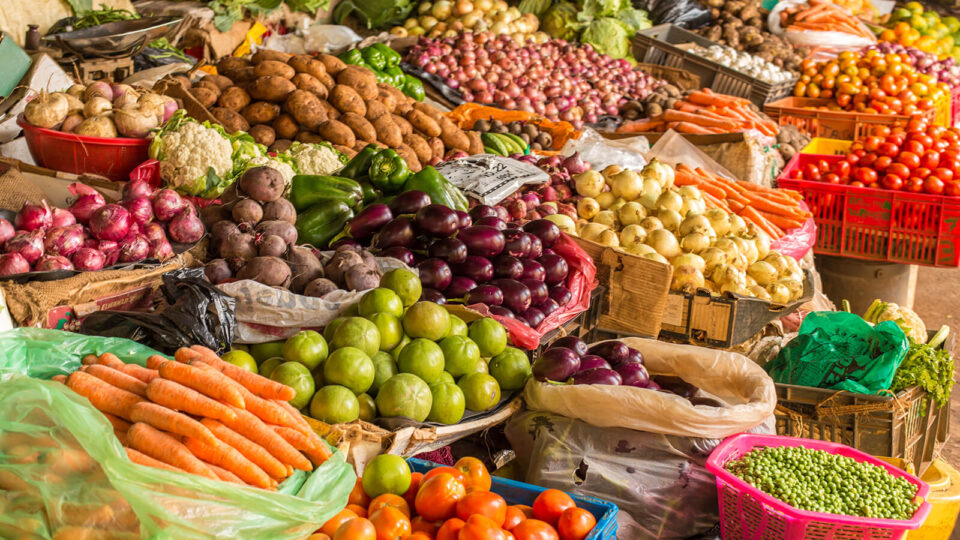 Beans and onions have experienced the biggest increase in prices over the last 12 months, according to newly released data from the Kenya National Bureau of Statistics (KNBS).
The average retail price of a kilogram of beans has gone up by 32.7 per cent over the last 12 months, while that of onions has increased by 22.2 per cent.
On the other side of the scale, the prices of tomatoes and spinach have dropped the most over the same period, with the prices reducing by 9.8 per cent and 6.7 per cent respectively. The price of wheat flour has also fallen, but only by 0.3 per cent.
While the cost of living has been at the forefront of political debate since before the General Election in August last year, the data from the KNBS paints a stark picture of just how much things have changed over the last year.
Curiously, KNBS did not indicate the change in the price of maize flour or maize, the basic ingredients of ugali, Kenya's staple food. The price of maize flour is often a political issue as it is seen as a measure of the cost of food, which the Government is expected to control.
For homes, the highest increases have also been in the cost of electricity, which have gone up by 65.7 per cent for homes that use 50 kilowatts per month and 46.6 per cent for those who use 200 kilowatts per month.
In July 2022, homes that use the lower rate of power spent KSh 796, increasing to KSh 1320 in July 2023.
For those who use 200 kilowatts and above, they spent KSh 4,373 in July 2022, compared to KSh 6,411 in July 2023.
The findings released on August 1 show that the inflation rate was 7.9 percent in June, driven mostly by a rise in food and non-alcoholic beverage pricing, which have increased by 10.3 percent since 2022.
The price of a kilo of onions increased from KSh 127 in July 2022 to KSh 155 in July 2023. A kilo of beans increased from KSh 141 in July 2022 to KES 187.67 in July 2023 and for a kilo of potatoes, the price increased from KES 81.66 in July 2022 to KES 89.07 in July 2023.
The data also captured a change in bus fare, using Githurai as an example. Fare to and from Nairobi town increased from KSh 50 to KSh 70 in July 2022 and July 2023 respectively.
This change in fare prices could be attributed to changes in fuel prices, with petrol increasing from KSh 159.94 to KES 195.32 per litre, and diesel increasing from KSh 140.91 to KES 180.42 per litre in the course of the year.
The increase in the cost of living has mostly been attributed to the combined effect of the war in Ukraine and Russia, the depreciation of the Kenyan shilling against the dollar and the effect of drought in most parts of the country.
On the domestic front, other foods whose prices have gone up over the past year are: peas (13.9 per cent), potatoes (9.1 per cent), carrots (8.1 per cent), oranges (7.7 per cent), cow milk (6.6 per cent), cabbages (6.5 per cent) and cowpeas (4.9 per cent).
In the category of non-food items, the only reduction has been in the cost of cooking gas by 10 per cent, while all other consumables have had their prices increased.
With farmers complaining they can't get the best prices for their produce in the market, the global lobby, Consumers International (CI), attributes this to "unfair practices within the system that need to be investigated by the relevant authorities."
At a recent stakeholder forum, the Competition Authority of Kenya (CAK), said there is evidence that anti-competitive practices such as price fixing and excessive pricing have caused the unwarranted high food prices.
"What pushes our prices? First, our cost of transportation seems to be high comparatively. Second, there are barriers across counties which cause additional costs which are ultimately borne by the consumer," said Boniface Kamiti, Head of Consumer Protection at CAK.
Kamiti also said that despite Kenya being part of COMESA and EAC, transporting surplus produce from other member countries is nearly impossible due to existing trade wars and non-tariff barriers at border points.
Staple food prices remain historically high in most markets due to low local food availability emanating from successive below average harvests and increased demand. This has been occasioned by drought as well as high cost of farm inputs such as fertilizer.