What you need to know before joining a Sacco
Saccos present many economic benefits to their members. But there are factors one needs to familiarise themselves with to get a better understanding before joining one.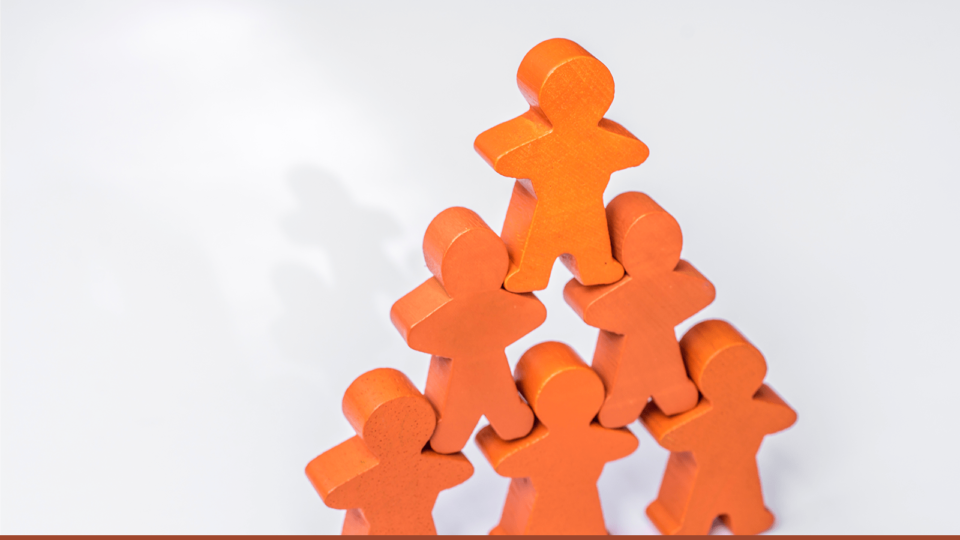 For decades, Saccos in Kenya have contributed to people's personal economic growth. Savings and Cooperative Societies, as they are known in full, provide funds during rainy days; boost businesses through loans; help people build homes and other properties, and even financed educational needs such as school fees.
There are many benefits to joining a Sacco, among them getting low interest loans compared to banks, a return on investment through dividends and instilling saving discipline.
However, not everyone who wants to join a Sacco or is in one is conversant with the operations and policies.
There are 176 licensed deposit-taking Saccos in the country, and they vary in categories from teacher-based, and employee, to agri-based Saccos. Deposit taking Saccos refer to those that allow you to open a savings account from which you can withdraw money just like in a commercial bank. Examples of deposit taking Saccos are 2NK Sacco Society Ltd, Chai Sacco Society Ltd and Harambee Sacco Society Ltd.
Non-deposit taking Saccos on the other hand require you to buy shares in order to become a member. The savings are refundable or can only be withdrawn when you leave the Sacco. Examples of no-deposit Saccos include Ketepa Regulated Non-WDT-Sacco, Rembo Shuttle Regulated Non-WDT-Sacco and EPZA Regulated Non-WDT-Sacco.
But to join any Sacco, there are key factors you need to know before committing your hard-earned money to one.
Requirements: First, note that you can join and leave a Sacco voluntarily. Now, to join a Sacco, you must pay a registration or entrance fee and to become a member or part owner of the society, you must pay the minimum prescribed number of shares. This is payable either in lumpsum or monthly installments depending on the amount. For example, to join the Safaricom Sacco, one is required to purchase a minimum of 400 shares at KSh100 each which is equivalent to KSh40,000 or KSh3,400 monthly for a year. The registration fee is KSh1,000.
Monthly savings contributions: Each Sacco has a minimum amount of savings contributions that members need to pay. You need to agree with the Sacco on how much money you will deposit monthly. These deposits are non-withdrawable, and they are multiplied to give you a loan. If you want to borrow, you do so on the basis of your deposits, not shares. You can choose to deposit an amount above the minimum.
Getting a loan: If the loan you seek is above your savings amount, you will need a guarantor. A guarantor pays a borrower's loan if they default on their loan obligation. A guarantor reduces the need for security on the loan for people without other assets. You can have more than one guarantor but your loan should be fully guaranteed. You can self-guarantee if the loan amount is less than your savings.
Regulation: Ensure that the Sacco you want to join is regulated. Saccos in Kenya are regulated by The Sacco Societies Regulatory Authority (SASRA). SASRA is charged with licensing deposit-taking Saccos and authorizing specific non-deposit-taking Saccos.
A Sacco is an avenue for investment. Almost all the top Saccos have investment tools or opportunities. Most of them (Saccos) in their products have an aspect of a development loan, which is a huge loan used by members to acquire property such as land or build houses. For example, Nation Sacco has long-term credit facilities such as the Ufanisi Loan which is paid off in a period of 60 months.
You will earn dividends from both your deposits and the share capital you buy.
Before joining a Sacco, find out if it is an open bond Sacco or a closed bond Sacco. A closed or common bond Sacco admits members of a particular leaning (people who live, work, or worship at a common place) while an open bond Sacco is open to anyone. For example, The Kenya National Police DT Sacco is an open bond Sacco; they have opened their bond to the wider public. Most of the Saccos under SASRA regulation have opened their bonds beyond a common bond so that the public who are not necessarily, say uniformed police can join. Unaitas Sacco used to be for farmers but now it's for business people anywhere in Kenya.
A Sacco or any cooperative must have bylaws that guide internal and external relations. The bylaws are written in line with the Cooperative Societies Act which governs all cooperatives. The bylaws, among other things, show the qualification of membership, voting rights, transfer of shares, and rights of members. You must read it to ensure your intentions align with the Sacco.
Before you join a Sacco, familiarize yourself with its history. You can learn about it from recorded past documents like annual financial statements which are distributed at the Annual General Meeting (AGM). Saccos in Kenya normally hold their AGMs between January and April. AGMs provide financial documents that cover their operations from previous years.
You can join a Sacco as an employee or a self-employed/business person and use your income as the source of contributions. However, before joining one find out whether the Sacco is open to salaried people, businesspeople, or salaried and businesspeople.
You need to participate in Sacco activities such as member meetings and legal process events such as elections where you can offer yourself to be elected or elect somebody else.
You can only make withdrawals from your Front Office Service Account (FOSA). FOSA is a department within the Sacco that operates like a savings account in a bank. Most Saccos pay dividends and do loan transactions through FOSA accounts.
Ensure you are up to date with security and guarantor policies. Find out if the Sacco you want to join allows collateral like a title deed or a logbook when you want to take a loan.
Find out about the Sacco's reputation from friends and family, and even ask your friends to join the Sacco so that you have a common bond so that when you want to get a loan, you have guarantors.
There are different types of Saccos. There are savings and credit Saccos where the money can be used for any purpose. And there are housing cooperatives or housing Saccos, an example is KUSCCO Housing Co-operative where you participate as a member of a Sacco, and the purpose of saving is only to help you acquire land, build a house or construct a property. This kind of Sacco will not allow you to borrow money for anything else other than the purchase of land or construction.
Your deposits are non-withdrawable unless you want to exit the Sacco. And no, you cannot partially exit the Sacco. If you want to exit a Sacco, you need to apply for withdrawal in a formal signed letter and give the Sacco a 60-day notice. You also cannot exit the Sacco if you have guaranteed a loan to another member. Guarantor substitution must be done first. In addition, you cannot withdraw your shares, you can only transfer to another member of the Sacco through selling for example.