What 105% mortgage financing means for you
Homeownership is a dream that for many Kenyans, is shrouded by financial problems. It often requires a lot of savings or choosing a home loan to make this dream a reality. Here's what 105% mortgage financing means for people seeking to build their own homes.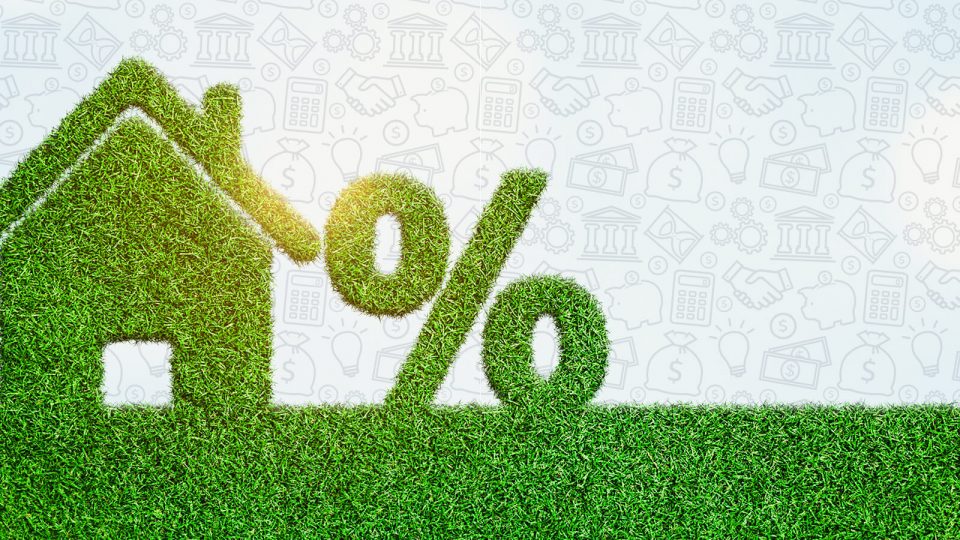 Six years ago, after renting for nearly 10 years, James Mwawaka, a father of two, decided that it was time, he owned a home. After consulting several financial advisors and friends, he hit the ground running looking for the most affordable house in Nairobi.  He finally settled on a Kshs.9 million three-bedroom maisonette in Athi River, Machakos County.
"When you reach a certain age, the pressure to own your home checks in," James told Moolah.
"In 2015, I wanted to buy a home where I could settle with my family. Paying rent was definitely cheaper, but I wanted my own place and the sense of security homeownership comes with," he says.
Like many financially conscious Kenyans, James started looking for the best mortgage facility. He was keen on getting the best deal possible considering that home-buying calls for long term financial commitments— usually a loan repayment period of up to 20 years.
While most banks were offering nearly the same interest rates for the mortgage, he was shocked to find that his bank offered to finance up to 90% of the selling price of the house. Ideally, banks would only finance him on the condition that he would raise and provide financial proof of payment of the 10% of the value of the house (Kshs.900, 000).
James couldn't raise the 10% of the selling price of the house at the time, but being a civil servant on permanent employment terms, he was fairly confident in his job security and was happy to commit to a mortgage facility of 15 years. His search for a better facility continued and luckily, he found a bank that offered 105% mortgage financing.
"Buying a home is a big decision, both for your future and your finances. That's why I was focused on achieving my homeownership dream but at reasonable terms," he adds.
"Once I got the 105% mortgage financing option, I quickly settled on that bank and within six months I got the mortgage facility," James says proudly.
Wondering what "105% Mortgage financing" means?
When you buy a house, unlike other products say a car, you pay the full purchase price of the house, but also other charges including— legal fees, insurance, government levies, stamp duty, valuation fees, and any other third party cost that your loan may not be within the lender's purview and therefore have not been factored into the total cost of credit.
Depending on the purchase price, these additional fees can be substantial to the tune of 10% of the value of the house.
"When a bank extends you a 105% mortgage financing, it means they provide you with up to 100% financing of the full purchase price and a further 5% that should help you with fees," says Alex Kaigi, Lead Sales Executive for affordable housing at Centum Real Estate.
105% mortgage financing makes homeownership a realistic prospect, especially for first-time buyers, removing the need for a deposit or sizable property-related charges upfront.
"These extra charges when purchasing a house can add up to a significant amount, catching the homebuyer off guard as many expect only to have to deal with the deposit, and may be unfamiliar with all these additional costs," says Maurice Aron, Economist at Property Discount.
"Home financing is above the reach of most people, banks introduced a 100% home loan where homebuyers could acquire a mortgage without having to pay a deposit. Today, some lenders have gone one step further, and introduced the 105% mortgage financing removing the need for the deposit, but also the need to pay any other fees and charges."
The 105% home loan reduces short-term costs and allows you to get on the property ladder sooner. It makes homeownership a reality for young potential homebuyers who might otherwise have risked being caught in a rent trap.
NCBA and Stanbic are some of the banks helping Kenyans aspiring to be home owners by offering up to 105% mortgage financing.
The major risk with a 105% mortgage is that you could fall into negative equity, which means owing more to your mortgage lender than your property is worth.