New to credit cards? Here's what you need to know
There is a lot to learn when starting to use credit cards. Understanding the ins and outs may save you money and help you to build a good credit score.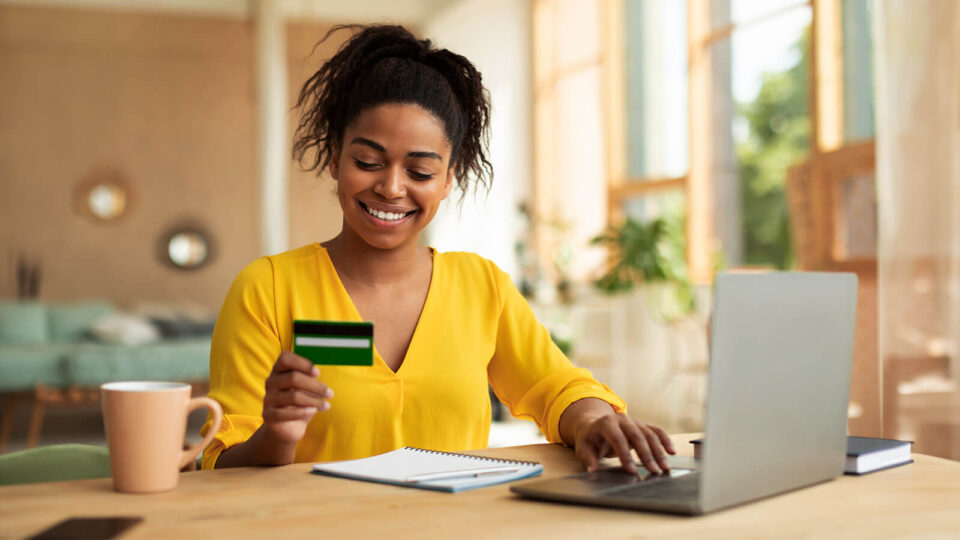 If you are new to the world of credit, then you will probably have some questions about credit cards.
A credit card is a card issued by a bank which allows you to borrow money and pay for goods and services with merchants who accept cards for payment. Credit cards impose interest fees on your purchases, and a cardholder must repay the borrowed money after a certain period.
Credit card usage in Kenya is not as common as mobile payment solutions like M-Pesa which is widely accepted. According to Statista, a data gathering and visualisation platform, credit card penetration is forecast to increase by 0.2 % between 2024 and 2028. And in 2028, it is estimated to reach only 6.61%.
The credit market in the country is still in its developmental stages. The number of credit cards rose from 234,578 in 2016 to 320,203 in 2020.
There is a lot to learn when starting to use credit cards. Understanding the ins and outs may save you money and help you to build a good credit score.
Here is what you need to know:
Where to get a credit card
Credit cards are typically issued by commercial banks in Kenya to individuals who are 18 years old and above. There are, however, eligibility levels for different types of credit cards. Before applying for one, for example, at Equity Bank, one must be appraised to establish eligibility before being issued a credit card. To get a Visa Classic Credit Card, which is designed for middle-income earners, one must be an Equity account holder with a monthly turnover of between KSh20,000 and KSh200,000.
The higher the account turnover, the more benefits one gains from the credit card one qualifies for.
What can you use credit cards for?
Credit cards can best be used for major purchases when needed. However, credit card holders are often advised to use them when needed and only charge for things they can afford to pay back.
Credit cards can be swiped to:
Buy big ticket items like a refrigerator or laptop
Book airline tickets
Pay for streaming services
Shop at the supermarket
Pay for business expenses
Requirements needed to get a credit card
-Kenya national ID or Passport.
-A filled out credit card application form.
-Depending on the bank, one must be an account holder to get a credit card from that specific lender. KCB Bank, however, does not require one to be a bank member to get the Classic Visa Card or the Gold Visa Card.
-Salaried individuals are required to present payslips for the last three months. This varies from bank to bank, some will ask for bank statements for the past six months.
-The bank will also check your credit history or CRB Credit score. If one has no credit history, the bank will check your monthly account turnover.
Credit card charges and terms to familiarise yourself with
Interest-free period: This is when you can repay the borrowed money without incurring any interest fees. Depending on the issuer, this may range between 45 and 50 days.
Late payment fees: This is the amount of money that will be charged to your card should you fail to repay by the due date. A KCB Bank Platinum Visa Card will attract a 5% interest fee on the outstanding balance.
Joining fee: This is the amount of money you are required to pay when you apply for a credit card. However, some issuers in Kenya waive this fee depending on their terms and conditions.
Monthly fee: The money or interest charged monthly on the outstanding balance.
Over-limit fee: The penalty charged when you exceed your credit card limit.
Card replacement fee: The amount charged for replacing a lost, stolen or damaged card.
Annual fee: The cost the credit card provider charges you to operate or keep the card account open.
Cash advance fee: A credit card holder can withdraw money from the ATM to get cash. This is the fee charged when you withdraw funds from your credit card.
Minimum repayment: This is the lowest amount of money you must pay monthly when you make payments or purchases.
Perks of getting a credit card
Different types of credit cards come with various benefits depending on the credit card limit allowed.
You can be rewarded for using a credit card and earn points, which can be redeemed for money and other deals.
For affluent individuals, for example, who hold a DTB World Credit Card, they get to enjoy travel discounts on international roundtrip fares on any airline, with unrestricted airport lounge access.
There are financially savvy reasons to use a credit card, but swiping your credit card is only sensible if the benefit outweighs the interest and you can repay the balance monthly or whenever it is due.