Music streaming wars: why they are good for consumers
The entry of Spotify in Kenya marks the fourth largest foreign owned music streaming platform. The others are Apple Music, French online streaming service Deezer, and little-known Chinese streaming platform Boomplay. Globally, there other players such Amazon Music and Tidal.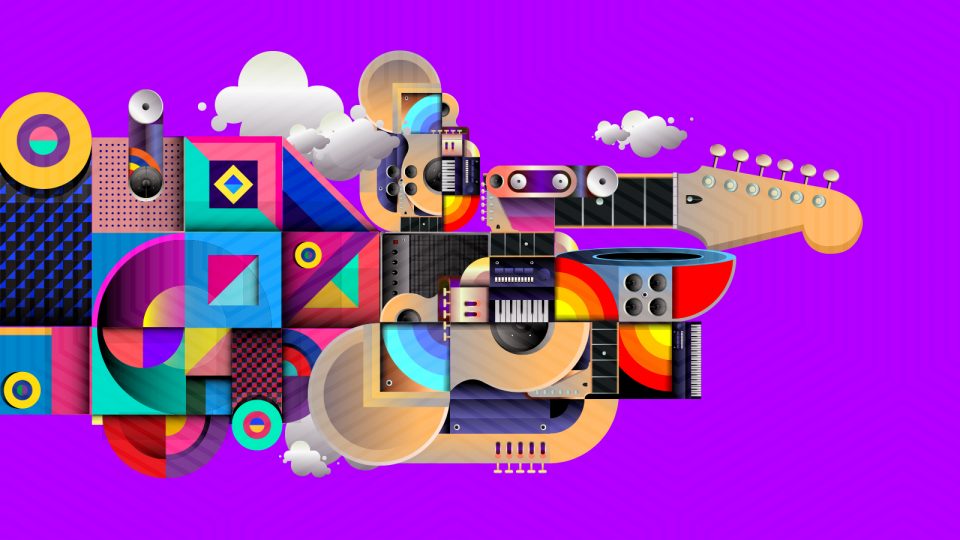 Ludvig Riles relocated to Nairobi in 2020 as an expatriate. He quickly needed to adjust to the adventurous life of the city in the sun, and this involved hanging out with colleagues and friends. But Covid-19 was soon here and the social entertainment places were closed down as part of containment efforts.
The next best thing was to listen to local music. He had the option of YouTube and iTunes but he is conservative at heart and he instead preferred music CDs, after all, he thought the quality would be better and he could carry the CDs back home as souvenirs. The next challenge was where to purchase the music from.
He was told by his Kenyan colleagues that if he wanted to purchase music in Nairobi he had to go downtown – fast paced chaotic side of the city with honking matatus and a bustling hub for all sorts of commerce — where he would find 2 by 3 metre-long stalls owned by young men who sell music and movies in CDs.
Those young men simply download music or movies onto a USB drive or a customer's cellphone or burn on a CD for as low as KSh30. Yet, these do not tend to originate from the artists or even their music labels, instead, the tracks have simply been downloaded from online sites.
Illegal music download sites are the major source for most users in Kenya, and by extension across the continent. This, however, has been steadily changing in the past five years, with the availability of music streaming platforms.
The music streaming wars are here
The entry of Spotify in the Kenyan market in February ushered a new dawn in the music market.
The Sweden based music streaming giant, Spotify, announced their entry into the Kenyan market alongside more than 80 countries, in a move that is set to stir the sluggish music streaming scene in Kenya.
"As part of our ongoing commitment to building a truly borderless audio ecosystem— connecting creators, listeners, and content—Spotify is embarking on a sweeping expansion that will introduce the world's most popular audio streaming subscription service available to more than a billion people in 80+ new markets around the world, and add 36 languages to our platform. These moves represent Spotify's broadest market expansion to date," the company stated in a statement.
Across Africa, Spotify was previously available only in South Africa, Tunisia, Algeria, Morocco and Egypt. It provides free offering and multiple premium options to over 140 countries globally.
The growing adoption of smartphones in Kenya in step with rising broadband penetration in the country, has seen the rise of streaming as the primary mode of music consumption especially amongst the youths in major urban centres.
"Gone are the days when we would fill our smartphones with hundreds of illegally downloaded music," Martin Mambo, wrote on his Twitter feed.
"It is now easier to stream music than to pirate it. I have iTunes on my phone and with the entry of Spotify in Kenya, I'll be downloading that too."
In a 2019 survey conducted by Geopoll, Kenya at 27.2% is only second to Nigeria in the number of users streaming music online.
"In terms of streaming online, Nigeria leads at a distance with the proportion of users who are paying for streaming services (46.67%), followed by Kenya at 27.2%. However, it seems many South Africans were subscribing to paid online streaming services but stopped at some point. 25% of the respondents in South Africa say they've subscribed to such services in the past but stopped, which is higher than those who are currently subscribed," GeoPoll stated in a statement.
The entry of Spotify in Kenya marks the fourth largest foreign owned music streaming platform. The others are Apple Music, French online streaming service Deezer, and little-known Chinese streaming platform Boomplay. Globally, there other players such Amazon Music, Tidal etc.
The only local platform with enough bandwidth to challenge for the throne is Mdundo, although, even that is owned by Danish businessman Martin Nielsen.
Payment options
With availability of all these platforms offering roughly the same music service, the question is who will win the streaming wars and how will the competition impact users?
"We expect an all-out war with the entry of Spotify in the market. The platforms are expected to battle it out, although iTunes is having an upper hand while Spotify have a great brand love," says Sarah Njau, a veteran digital marketer.
"The winner will capture the hearts of the listeners with their music catalogue, but must first capture their wallets with pricing."
Most of these music streaming services offer free trial period in a bid to boost subscriptions in the mid -term. They also offer tiered catalogue to cater for various segments of listeners. Some services offer limited free music apps (supported by adverts with limited playback options), but in the main you pay a set monthly subscription fee.
"We now have options for our music listening arsenal, with, no much difference in the offerings in terms of catalogue. I expect pricing and other appealing features such as expansive libraries, curated recommendations based on individual user's taste and connection to social media and podcasts," one social media user wrote on Facebook.
"Consumers will be the ultimate beneficiaries of this competitive environment. The competitive environment is keeping prices in check and in some cases dropping," she added.
The various categories of offerings is also likely to be at play, with Spotify billed to have an upper hand.
"The main battle for your music streaming attention is between Apple Music and Spotify. The Swedish streaming upstart has won users over with its free, advert supported streaming setup, while Apple Music has always billed itself as a more premium service," says Brian Shah, a digital Marketing Strategists.
Globally, Spotify is leading on all these attributes. Its rich content library is combined with a unique ability to match artists, songs and playlists to users' tastes — and it's all delivered seamlessly across multiple platforms. This has helped them achieve scale and see a high free-to-paid conversion rate.
Historically, in any undifferentiated market, the first mover has the advantage to remain 'first'. We saw it with Uber amongst taxi -hailing Apps, with Netflix in TV streaming services and Jumia in online food delivery services. But when those services want to grow, coming in first or second is not enough. The solution? For now, discounts and gifts.