Kenya Airways struck from the list of leading counters at NSE
The troubled national carrier is no longer trading at the NSE until the resolution of its future is determined.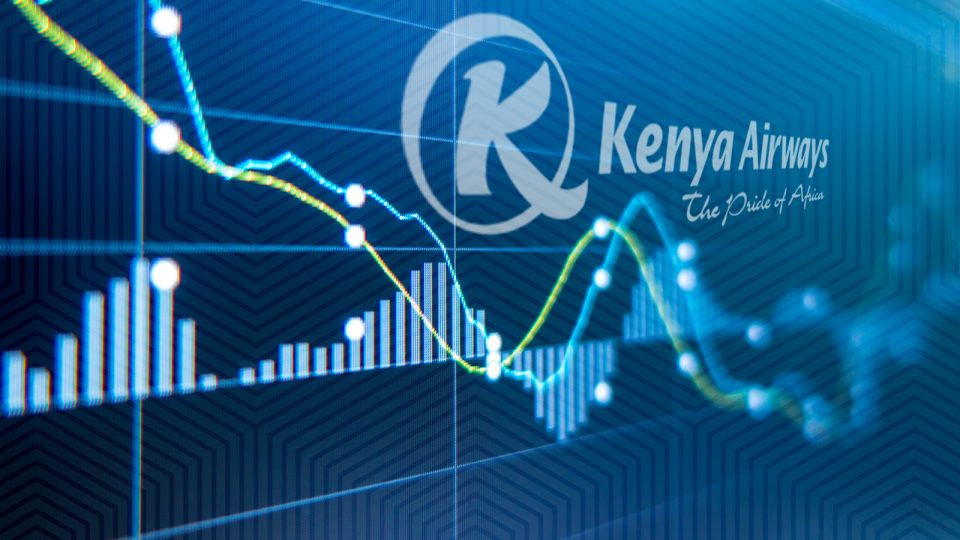 The national Carrier Kenya Airways (KQ) has been struck from the leading counters at the bourse as nationalization plans enter a crucial stage.
The Nairobi Securities Exchange (NSE) said the review is in line with the global best practices.
"The Nairobi Securities Exchange (NSE) has reviewed the constituent counters of its two benchmark indices, the NSE 20 and NSE 25 Share Index incorporating the inclusion of Stanbic Holdings PLC and Jubilee Holdings PLC in the NSE 20 and NSE 25 Share Index respectively," the statement read.
The two counters replaced Kenya Airways PLC in the indices. The changes took effect on August 14, 2020. The market indices are reviewed periodically to ensure they reflect an accurate representation of market performance.
The NSE 20 Share Index is price weighted index calculated as a mean of the top 20 best performing counters, while the NSE 25 share index is a market capitalization weighted index designed to represent the performance of the top 25 Kenyan companies listed on the NSE providing investors with a comprehensive and complementary benchmark to measure the performance of the Kenyan stock market.
The constituent companies for both indices are selected based on a weighted market performance during the period under review based on various criterion including percentage of shares quoted, trading activity measures, must have been continuously quoted for a least 1 year and a must be a blue chip company with superior profitability and dividend record.
In July, Kenya Airways' shares were suspended from trading on the Nairobi bourse for three months as the process of State takeover entered a crucial stage following the publication of the National Management Aviation Bill, 2020, in June.
The troubled airline, which is 48.9 percent state-owned and 7.8 percent held by Air France-KLM, was privatised 24 years ago but sank into debt and losses in 2014.
Following the review, the NSE 20 Share Index constituent companies will be as follows;
Banking Sector
1. Absa Bank Kenya Plc
2. Equity Group Holdings Plc
3. KCB Group Plc
4. Diamond Trust Bank Kenya Ltd
5. The Co-operative Bank of Kenya Ltd
6. NCBA Group Plc
7. Standard Chartered Bank Kenya Ltd
8. Stanbic Holdings PLC
Manufacturing & Allied Sector
9. East African Breweries Ltd
10. British American Tobacco Kenya Plc
Commercial & Services Sector
11. WPP Scangroup Plc
12. Nation Media Group Plc
Construction and Allied Sector
13. Bamburi Cement Ltd
Energy and Petroleum Sector
14. KenGen Co. Plc
15. Kenya Power & Lighting Co Ltd
Insurance Sector
16. Britam Holdings Plc
17. Kenya Re Insurance Corporation Ltd
Investment Sector
18. Centum Investment Co Plc
Investment Services Sector
19. Nairobi Securities Exchange Plc
Telecommunication Sector
20. Safaricom Plc