How to ensure your family business lasts beyond the first generation of owners
Family businesses are estimated to contribute over 70 per cent of global GDP. However, some of them don't survive beyond the first generation of owners.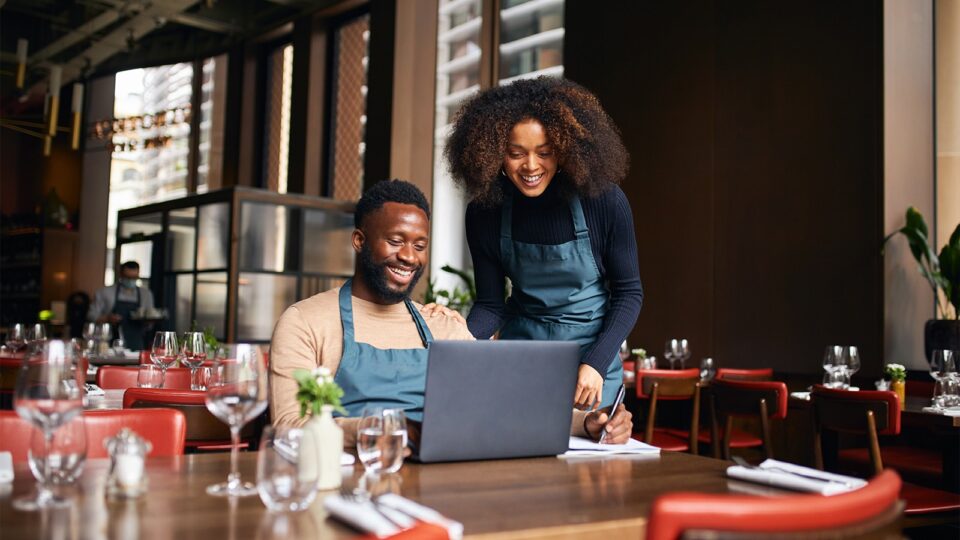 Family businesses are estimated to contribute over 70 per cent of global GDP. However, some of them don't survive beyond the first generation of owners. 
Some of the biggest firms in the world are family-owned businesses and include Walmart, Ford, Schwarz, Bosch, and Dell among others. In Kenya, they include Naivas, Keroche Breweries, Chandaria industries, and even one of the largest media houses in the country, Royal Media Services. 
Despite the huge success of some of these companies, there are many in Kenya that have collapsed, which raises the question about what leads to the failure of a family business.
Tuskys supermarket is an example of a family-owned business that crumbled, despite it being the largest supermarket in Kenya almost five years ago. The supermarket was founded by Joram Kago in the late 1980s. When Kago died in 2002 his children were tasked with managing the retail chain. For the first few years, things seemed rosy until 2011 when battles for control between his children started, which is when the business started going down.
The collapse of Tuskys was fuelled by many things among them poor leadership, bad business decisions, pride, and overall sub-par corporate governance. In June 2023, the High Court ordered the liquidation of the company. Justice David Majanja stated that the value of the company's assets (Ksh6 billion), could not cover its Ksh20 billion liabilities and therefore it was impossible for the company to settle its huge debts.
The Akamba Bus Company is another example of a family business that collapsed. The company was once a dominant player in the country's transport industry with a network spanning over 50 destinations.
The founder, Sherali Hassanali Nathoo, passed away in September 2000, leaving a company he successfully built from scratch to his wife Zarina, and sons, Moez and Karim. Nathoo's sons took control of the company, but were unable to replicate their father's success. Boardroom wrangles, family disputes, high fuel prices, and a recession led to the collapse of the company in 2012.
There are some success stories including Comcraft Group, which is owned by Manu Chandaria. Founded in 1951, Comcraft Group is a diversified conglomerate with operations in several countries in Africa and Asia. The 94-year-old businessman has successfully grown his family's business into a multi-billion-shilling empire, starting with 40 employees to now having over 34,000 staff.
In an interview with The Star newspaper last year, Chandaria noted that as the family worked to grow the business, they did not merely want to make a living, but to add value.
"Business is only a means. The end is to make a difference in society. Profit is not the answer; the people around you must have an improved life," he said.
In another interview with the Harvard Business School, he said keeping the family together is a major challenge. However, Chandaria says remaining consistent as a family about the core values has helped keep the business together.
The three cases show the two roads that family-owned businesses can take, they can either end badly or can become huge successes.
According to a research paper by Strathmore University Business School, family-owned firms can be top-performing companies in their respective industries, but they are susceptible to family feuds, which can spill into their operations and adversely affect the business.
"Strong networks of family relationships, shared values, and clear business objectives enable the family to forge a strong brand identity and a united vision for their family business. Unfortunately, this same closeness in family relationships can also lead to disaster, due to conflicts between family members, and the difficulty in separating interpersonal relationships from business relationships," the research paper reads.
Eunice Muthoni, Head of Entrepreneurship Programmes at the Strathmore University Business School, highlighted various challenges that family businesses need to watch out for based on her experience working with family businesses.
Rivalry Among Family Members. In many families, differences may arise when siblings feel that factors like age or education entitle them to more advantages than others. This family rivalry can pull families and their businesses apart, often resulting in court battles and eventually causing irreparable damage to the reputation of the company and the eventual collapse of the family business.

Failure to Incorporate Non-Family Professionals into Leadership Positions. In most families, finance matters are considered private. As such, many owners of family businesses fear opening up to non-family members. This cripples professionalism and limits business growth in the long run.
Eunice advises owners of family businesses to avoid limiting business continuity and sustainability by passing the baton to the wrong people and to avoid not including competent individuals just because they are not family members.
Lack of Proper Financial Governance Structures. Many family businesses are SMEs and MSMEs and lack proper governance structures. Financial governance includes the ability to stay up-to-date with compliance requirements such as IFRS (International Financial Reporting Standards) and GAAP (Generally Accepted Accounting Principles) and so forth. Good financial governance means that the business collects, calculates, and presents financial data as per international regulatory rules. Family businesses need to agree on formalising compensation, expenses, and budgets among other financial aspects.
She notes that it is prudent to separate family business funds from family expenses.
Failure to Invest in Training, Education and Upskilling of the Next Generation. Many family businesses rarely upskill the family members who take up various roles in the business. It is common to find that the owners of family businesses do not appreciate or rather value capacity building.
To increase the odds of survival for a family-owned business, Eunice advises they ensure that they invest in upskilling and capacity building for the next generation of owners.
Downplaying the Importance of Research and Benchmarking Globally. Most family businesses ignore the importance of continued research and the need to benchmark with global family businesses. This limits knowledge. To grow, you need to look at what other family businesses across the world are doing and see what areas or ideas you can pick from them and implement in your own family business.

Drawing Clear Lines Between Business and Family. Family is about unconditional love and close relationships while business is about making a profit. As your family business grows, you will find that these two do not always align.

Lack of Case Studies to Pass Down. Many founders of family businesses have died without telling their stories, which then leads to children taking over the business without knowing, understanding or appreciating the pain and sweat that went into setting up and growing the family business. Training institutions and centres of higher learning must begin working on case studies of successful businessmen and women in order to document their winning formulae, which can then provide valuable insights to new generations of owners.
Many companies start off as family businesses, but only those that master the challenges intrinsic to this form of ownership are able to grow while maintaining collegiality and harmony as a family to achieve long-term success in their business.