How Merali used little-known law to make $20 million.
Up until 2004, this right was largely unknown outside elite traders and lawyers.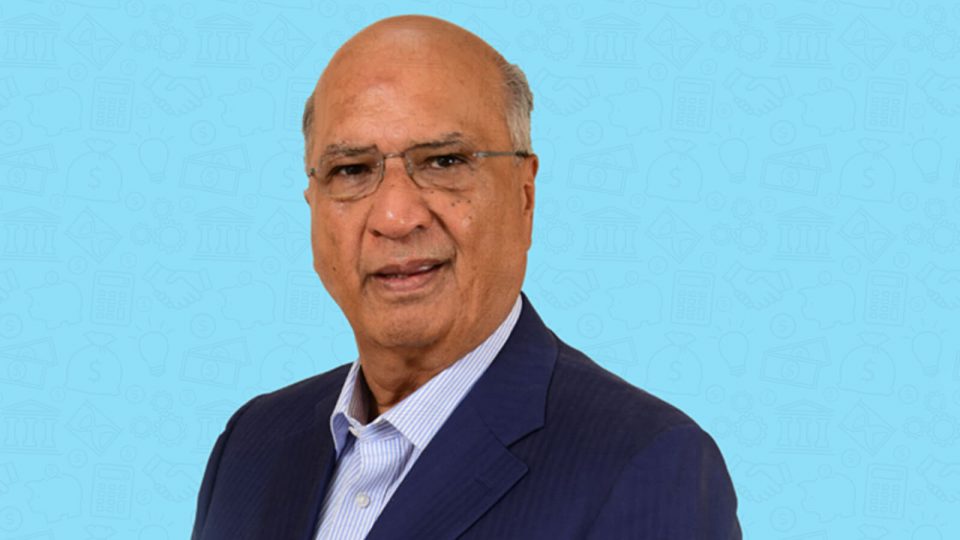 Naushad Merali, the businessman and founder of Sameer Group who succumbed to Covid-19 is remembered as a shrewd businessman.
His vast business interests that span across East Africa, earned him a regular spot amongst the wealthiest persons in the Forbes ranking in the continent. With an estimated wealth in excess of KSh39 billion ($370 million), Merali, was ranked as the 48th richest man in Africa according to Forbes in 2015.
But his richest legacy was probably cemented in an hour-long deal he made in 2004 when he sold Kencell Communications to Dr Mohammed Ibrahim alias Mo, the founder and chairman of Celtel. A deal that would block South Africa's mobile phone giant, MTN from getting to the Kenyan market.
In 2000, Merali owned 40% of KenCell (now Airtel), with French firm Vivendi Universal owning 60%. In 2004, Vivendi with the majority shares worth KSh24 billion ($ 230 million) informed him that they were placing their majority 60% on the market.
Vivendi, after years of acquisition binge had piled up a mountain of debts on its balance sheet, had been in talks with several telecommunication giants. The matter, however, gained urgency after Vivendi went exclusive with MTN.
Unknown to Vivendi, Merali was not happy with the prospects of partnering with a South African firm, probably after seeing several South African businesses fail to make a foothold in corporate Kenya. It is reported that he also didn't' like the attitude of the MTN executives when they came to see him during the due diligence.
To block the deal, Merali used the pre-emption rights that gave him the right of first refusal over the transfer of existing shares to convince Vivendi to sell the shares to him.
Contractually, Merali had 20 days to express his intention to exercise this pre-emption option and 15 more working days to raise the cash. In other words, he was supposed to match up the KSh24 billion ($230) that MTN had put on the table. Vivendi would require a bank guarantee to prove that the money was there.
An hour later, he sold the 60% stake to billionaire Mo Ibrahim's Africa-focused Celtel for KSh26 billion ($250 million) making a profit of KSh2 billion ($20 million).
What is pre-emption right?
"Pre-emption rights provide existing shareholders of a company first refusal on the issue, transfer, or transmission of shares in that company," says Herman Kizito, Partner at HK Law, a corporate law firm in Nairobi.
"These rights are deemed necessary to protect members against involuntary dilution of their existing shareholdings -reduction in the percentage of their current stake in the company."
The inclusion of pre-emption rights in a company's articles of association and shareholders' agreement means that current members or shareholders must be given the opportunity (but are under no obligation) to purchase available shares, pro-rata to their current shareholdings, before they can be issued or offered to third parties.
"Pre-emption rights provide existing shareholders with a control mechanism; a way to protect their interests in a company by preventing involuntary dilution of their shareholdings," Kizito added.
Pre-emption rights, also called anti-dilution provision or subscription rights is largely an incentive to early investors in return for the risks they undertake in financing a new venture.
This right gives the shareholders the ability to maintain a certain percentage of ownership in the company as more shares are issued. In essence, pre-emptive rights help early investors cut their losses if those new shares are priced lower than the original shares they bought.
"It allows shareholders to keep the same percentage of ownership in the company, regardless of how many new shares are issued," David Muriithi, an Economist said.
Up until 2004, this right was largely unknown outside elite traders and lawyers. Merali popularised the pre-emption right in Kenya with the Kencell deal, opening a floodgate of similar invocation by other shareholders.
According to the Companies Act 2015, private companies now require the consent of all existing shareholders before any other person becomes a shareholder. This is a pre-emption right in relation to the transfer or issue of shares in a private company to a non-shareholder.