5 simple ways to keep your kids safe online
The internet offers goodies galore for children, but it can also be a scary place with threats targeting them. Here are ways to help keep them safe while online.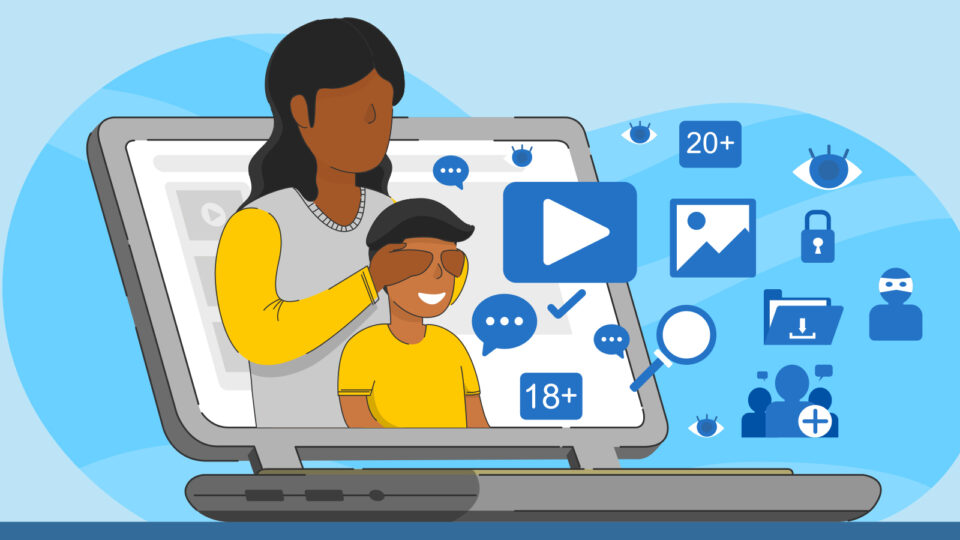 We love making the most of the online world. It offers a host of benefits and opportunities, and is an exciting place to explore. But we can't ignore the threats associated with an increased digital lifestyle. With internet fraud, cybercrime, and online predators, the internet can be a scary place. Protecting kids from these untoward threats is a top priority. That's why initiatives like Safer Internet Day were established to promote the responsible and secure use of technology. While the day takes place annually in early February, aiming for safer internet experiences should be integrated into everyday life.
Here are five simple tips to help you create a safer, more child-friendly life online.
Talk about it
Talking to your child about internet safety in an open and honest way is crucial in creating an environment of trust so that your line of communication remains open in case something goes wrong. The first step is making sure you have a sound understanding of internet safety yourself so you can correctly explain the dangers of the online world to your child. It's important to have regular discussions with your kids about their online activities. Ask them about their favourite games and websites and take an interest in what they're doing. Using age-appropriate analogies is a great way to explain the complexities of the very adult world of technology.
Keep an eye on devices
Kids are curious and are likely to go down internet rabbit holes they should rather avoid. To make sure you have a handle on this and can stop any suspicious activity in its tracks, consider keeping the devices your child uses in a general area where you can keep a constant eye on what's going on. Lay down some rules about where your kids can and can't use technology in your home. This can change as they get older but, while they're young, think about keeping their bedrooms a tech-free area.
Explore safe entertainment
Technology has many helpful tools that make parental guidance a little easier – especially when it comes to what your children are watching. In the age of streaming, limiting children's access can be tricky. But streaming services like Showmax allow you to set up a separate kid's profile that will only show child-friendly content. There's also an option for teen profiles, where content with a rating of 18+ will not be shown. To avoid kids from logging into your profile with unrestricted access to shows, protect your profile with a pin. You can also limit what children watch on regular TV by locking channels you don't want them seeing. Apps like MyDStv and MyGOtv will let you set this up from your phone, so you can easily control these settings from anywhere.
Create secure passwords
Secure your devices with passwords so your kids can't simply open them up and go through whatever they find. On a smart phone, it's possible to password protect certain apps for extra security. Consider dedicating a certain device (like an old laptop) that's purely for the kids' use and is a place to store games and apps with all the necessary parental controls already set up. It's also important to educate your children on setting up their own secure passwords when they're old enough to understand and create them. Just be sure you have access to these as well.
Use the internet together
This is the easiest way to make sure you know what's going on. Make using the internet a fun bonding experience, while instilling important life skills about safe online behaviour. With younger kids, limit them to only using the internet with you. It's still important to include the safety nets mentioned above, because there's always a chance your children will get curious and want to explore on their own.
The wonders of the internet are there to be explored. But discovering this exciting digital world should be done in a safe, considered way. With these simple steps, there's no reason kids shouldn't learn and play online in peace.