5 budget friendly things to do with family during Easter
The Easter holiday is just a day away, and if you are strapped for cash, then here are a few activities you can do to celebrate that will cost you little to nothing.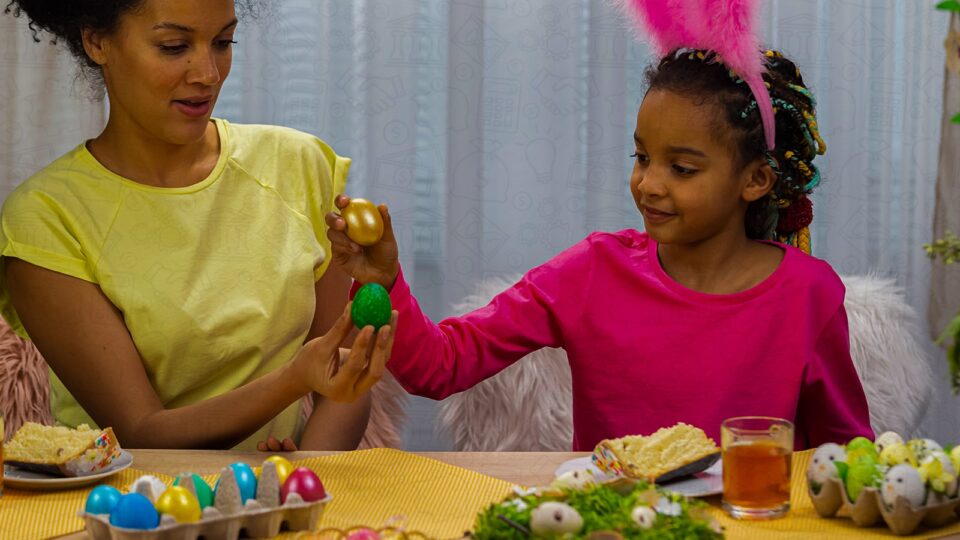 Celebrating holidays with family is always a nice time for people to bond and catch up. Picking activities to do on the other hand can be a task especially when there are people of different ages who like to celebrate in different ways. Keeping children entertained during the holidays can also be challenging but with some planning and creativity, one can make Easter a fun holiday for everyone, so here are five affordable activities you can do.
Decorate Easter eggs
This can be an engaging activity, especially for kids of all ages, it is also an easy and affordable activity to keep the kids entertained. Some of the things one may need are brightly colored dye, glitter, paint, and stickers. This can be a time to allow your kids to explore their creativity, by allowing them to decorate eggs how they want.
Visit a park
One does not have to leave the city to visit an animal park since we have the Nairobi National Park. It being the only national park that exists within the capital city makes it a fun activity that is easily accessible. Despite it being one of the smallest parks in Kenya, it has a diverse wildlife population including four of the big five of Africa. In addition, park visitors can take advantage of picnic areas, three campgrounds, and hiking trails. The entrance fee for citizens and residents is KSh 430 for adults and KSh 215 for children and for non-residents it is $43 for adults and $26 for children.
Experience Karura Forest
If you are interested in gaining some solitude or experiencing nature at its best, then Karura Forest is the option for you. The Karura Forest Reserve is the city's largest green space, and the management and partners are dedicated to protecting it for future generations. The forest offers beautiful picnic sites and trails for biking, making it suitable for big groups. The entrance fee for the forest is KSh100 for adult citizens and KSh 50 for children, KSh 200 for resident adults, and KSH 100 for children, and KSh 600 for adult non-residents and KSh. 300 for children.
Watch Easter movies
If you are looking to spend Easter indoors just to rest and take time to interact with family, then watching Easter movies can be one activity on your list. There are not many Easter-themed movies out there, but many others have themes like faith and rebirth that are true to the holiday. Selecting a movie that reminds us of why we are celebrating Easter is a nice way to spend the holiday.
Enjoy a traditional dinner with family
Enjoying a traditional Easter dinner with family can be a fun way to spend the holidays, a feast filled with the whole family's favorite meals can be a relaxed and exciting way to unwind. In addition, ensuring that everyone in the family is involved in the meal preparation can be a way to bond. This can be done through shopping together as a family, and having all the members assisting in the preparation. It is important to involve kids, and assigning them small tasks so that they can feel satisfied that they helped in the process.