Why hotel minibars are expensive and why you should avoid them
Hotel minibars are known for their exorbitant prices. A bottle of your favourite beer could cost you up to five times more than it would at the bar. Here's why.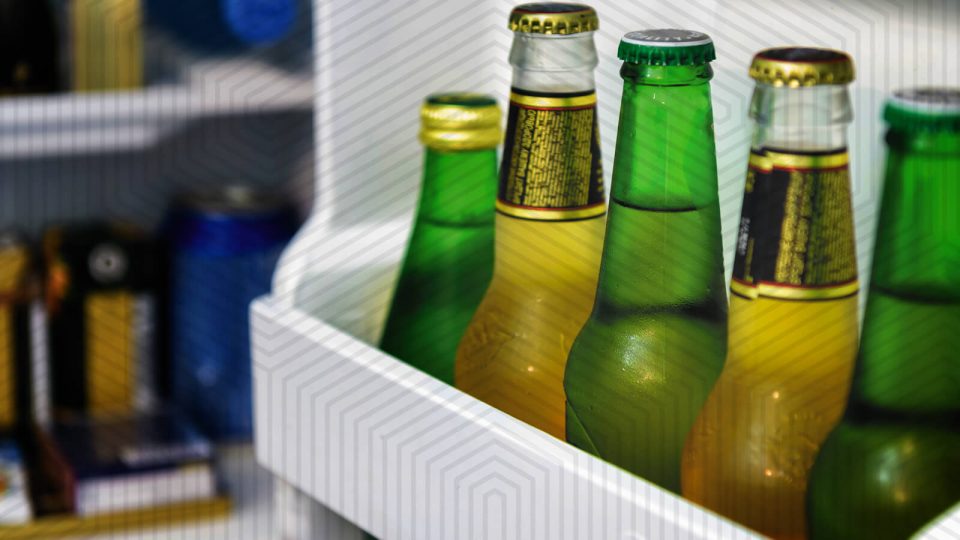 When veteran journalist and public relations practitioner Mutahi Mureithi visited Sheraton Addis a few years ago, he was tempted to reach into the hotel minibar as a matter of convenience.
But there was an explicit warning against touching the content on the fridge door. The hotel automatically bills guests if a drink or snack is merely lifted from the snack tray or refrigerator, even if the guest puts the item back. It's an electronic billing system.
And the items are priced at a premium.
On that fateful evening, Mutahi ceded to the temptations of picking the after-hour morsel and two bottles of Hakim Stout, a popular Ethiopian beer, from his hotel room minibar.
Minibars are those tiny refrigerators that sit inside high-end hotel rooms.
It would seem that paying Kshs.800 for a pint of your favourite tipple or paying Kshs.600 for 50g of cashew is steep, but these are the commonplace prices in high-end hotel minibars.
But despite these figures, most hotel managers claim that their fridges operate at a loss and are nothing more than an outdated perk to guests.
"The minibar amenities are just a convenience service; it is not a revenue stream for us," says Randy Ngala, Marketing Manager Radisson Blu Hotel Nairobi. "Just a handful of guests desire the services compared to maybe those who want TVs or Wi-Fi in their rooms."
So why are drinks and food in these minibars at hotels so expensive?
"We have a small margin for the extra service and the convenience of accessing these beverages or the food at the comfort of your room," says Pauline Suchi, Conference and Events Manager at Hilton Nairobi.
Randy shares a similar opinion. He says minibars take staff time to restock, monitor, and maintain.
"Managing these minibars can be tedious. It is not easy billing. You have to get dedicated staff to keep checking and restocking them.
Interestingly guests are not using them as much as you think," Randy said.
Besides special housekeeping rounds and the convenience to guests, the margin placed on the content of minibars such as Toblerone or Pringles or even those tiny bottles of Chivas Regal are also to cover the cost of theft.
Murdoch Ochola General Manager of Victoria Inn, Kisumu, says that minibars are a tiny fraction of the revenue and cunning guests' game the system.
"Maintaining the minibars is a nightmare for most hotels. Some guests are very dodgy— they open the drinks, consume the content, and then fill the bottle with water," says Mr. Ochola.
"The fridge in the hotel rooms are handy. However, customers are strongly opposed to the massively inflated prices," says Bonita Oluoch, a seasoned traveler and content creator at Bonita on Safari.
"It is not unusual to find a bottle of whisky say Johnny Walker Black Label is filled with black tea. And upon checking out, the guests will deny consuming the content."
With many guests always disputing these charges, hotels ends-up taking up the cost of these minibars.
"You don't want to be the hotel that is harassing a departing guest when they are checking out because they consumed a miniature Scotch bottle and replace it with tea or water," Ms. Suchi said.
Increasingly, hotels are placing empty fridges in the rooms for guests who have their drinks. In several hotels, they allow guest to bring their drinks and use fridges as long as they don't take the drinks to the main hotel bars.
"At Serena Hotels, we only stock soft-drinks and water, and these are included as part of our complimentary services," says Loice Bosire, a Banquets and Conferences Coordinator at Serena Hotels Nairobi.
Hotels are also encouraging guests to visit their main bar; hence the high prices are intentional.
To stem tampering, some hotels like Sheraton Addis have installed motion-sensor technology.
"Some hotels have introduced sensory activated minibars as part of their control against tampering," Mr. Ochola added.
"Another problem with intelligent minibars in the hotel is that the instant you touch or even move a can of soda, bingo, you're charged for it. You only get to realize when checking out," Bonita lamented.
The concept of the hotel minibar traces its roots to the 1960s. They were first integrated into the suites of Washington D.C.'s Madison Hotel in 1963, but they were popularized by Hong Kong Hilton in 1974 when they stocked liquor in all their 840 rooms.
By the 1990s, nearly all four and five-star hotel rooms housed a minibar, and the device was at the height of its renaissance. However, this is changing today with the number of hotels contemplating removing the minibars due to several problems, including additional labor they attract, widespread theft, savings on power as part of sustainability agenda, and unfavorable operation costs dwindling popularity.
However, until then, it is safe to say next time you visit your favorite hotel, you're better off not touching any of those Toblerone or pringles. Instead, you may consider reading a verse or two from the blue Gideon's International Bible placed on the bedside table, that, for sure, is free.