What's on the new shows for kids on DStv and GOtv
There's a new line up of fresh, exciting and interesting programs set up to premier each month for the kids.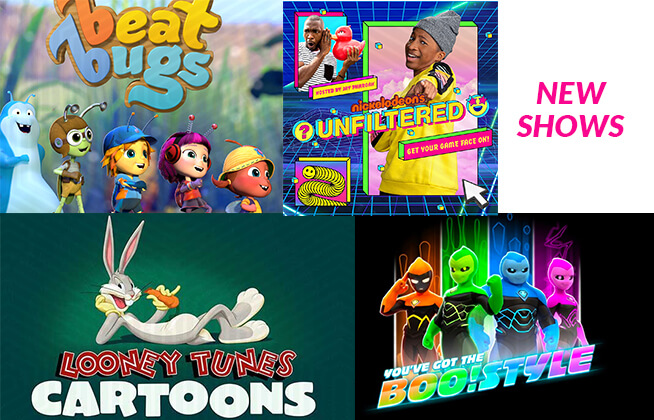 With all the time that kids spent at home over the last 12 months, it is likely that they know virtually every cartoon or show available and can tell when it's repeated.
For producers, this means that they have had to churn out new material as fast as possible, and there is a lineup of new content for kids announced by Multichoice at the recent showcase.
"The kids' segment is an important one for us as they are part of our most loyal and demanding customers. With over 15 kids' channels on our platforms, we strive to ensure that we keep the line-up fresh and exciting. The variety of educational and informative content available on DStv and GOtv 24 hours a day is bound to keep the young ones glued to their screens," Nancy Matimu, MultiChoice Kenya Managing Director said.
On the list of new arrivals in May is the highly anticipated Ghost Force, which will air on The Disney Channel (DStv Channel 303). It's a brand new animated series about three high school kids working as a team of superheroes who go by the names Fury, Krush and Myst.
Collectively, they are the "Ghost Force", working to fight ghosts that haunt their city. To the human eye, the troublemaking ghosts are invisible and use people's fear to increase their power. With all the chaos, the three superheroes have no choice but to put everything else on hold to defend their town's citizens and restore it back to normal. Sounds exciting, right?
With new shows set to premier every month, this will be the perfect time to stock up on some snacks as the whole family, especially kids, dig into new episodes they will soon add to their favorite list of programmes.
From series that incorporate music, game shows, action filled animations, comedy to classic cartoons, there's something new for everyone to discover.
The classic Loony Tunes in June will bring with it the looniest and merriest cartoons from Warner Bros guaranteed to give you a fun grand old time. Everyone from Bugs Bunny, Tweety Bird, Daffy Duck, Porky Pig, Elmer Fudd and so many more will be on DStv channel 307 cracking you up as they go on silly wild adventures. These animation characters will return in Looney Tunes Cartoons as a series of new short form cartoons.
In July, Beat Bugs, another animation series, will premiere on Nick Junior. What sets this animation apart is that each episode uses songs made famous by the famous rock band The Beatles to tell stories. Even better, is that world renowned music stars like Jennifer Hudson, Robbie Williams and Pink perform the songs as the five bugs, who are best friends explore, learn and get into mischief and mayhem. Beat Bugs will air on DStv Channel 307.
There is more to expect like Goldie's Oldies, an action sitcom which premieres in May and will show on DStv Channel 305 and GOtv Channel 62 and Unfiltered, a new game show comes in August on Nicktoons on DStv Channel 308.