Ways to make money from gaming
Gaming is a fun way to earn real money. If you already spend a lot of time gaming, or if you are just starting out, here are some ways you can make a living from it.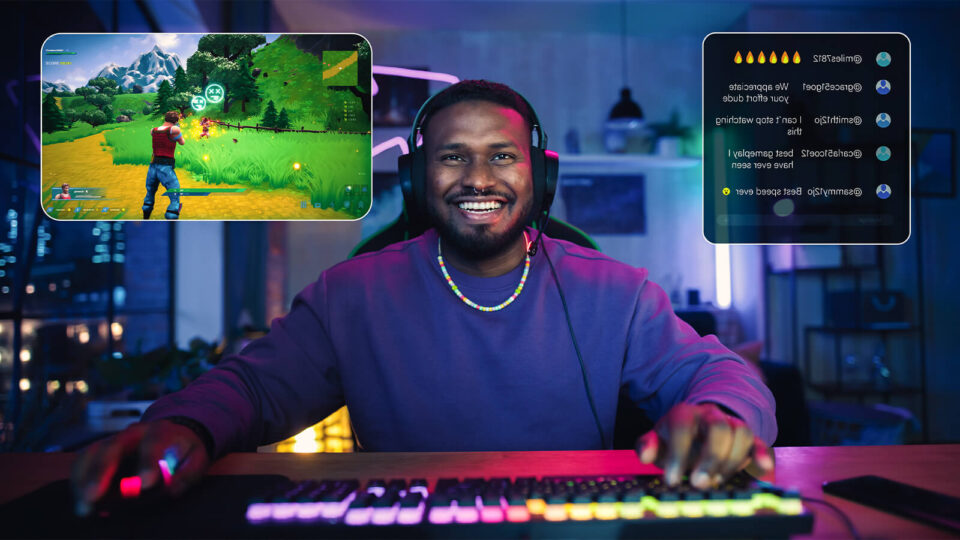 Gaming is a billion-dollar industry that isn't just a fun pastime anymore. It is a viable career where internationally renowned gamers like PewDiePie, Ninja and Fortnite are raking in millions of dollars monthly. Unlike most other hustles, gaming is fun, but how do you monetise it? If you enjoy competitive gaming like Call of Duty and StarCraft, there is a lot that you could do.
Practice and self-motivation
Becoming a good gamer requires self-motivation. If you're only driven by money and attaining success and not the love of the game, you will likely burn out fast. Positive motivation makes a difference as you practice daily to gain the skills to become a pro.
Don't break the bank
Not everyone has the luxury of setting up a gaming room, but that doesn't mean you must purchase the most expensive equipment to get the best out of gaming. You could enjoy your gaming experience on a tight budget by purchasing your gaming equipment at websites like Amazon. For PC gaming accessories, you will need the following:
A mouse. Get the wired one, as you won't risk disconnection due to low power.
A keyboard is a gaming essential; therefore, buy the mechanical kind.
A monitor. The screen size and resolution, which are not directly related, will depend on your budget. Find the right balance, depending on your preference. Would you invest more in on-screen size over resolution, or vice versa? Get a monitor with a higher refresh rate (the number of times it updates its images per minute) for a more fluid experience on your screen.
Interact with the community
The culture and community surrounding the game are almost as equally as important as the game itself. Before committing to a game, spend some time on a few forums where players congregate, and websites like The Afrogamer will give you the latest updates in the gaming scene in Kenya. The experience will determine whether the path ahead aligns with your personal goals and motivations and if it is one you should follow. Additionally, being part of a community gives you a space to interact with like-minded people who have also dedicated themselves to gaming. If you are new to the gaming platform, check out PewDiePie and Ninja, who are among the best e-sport players on YouTube
Climb the ladder and find a team
Become familiar with the hierarchy of the levels of competition, as each game has its system in place for bringing new players into the fold. Climbing the ladder allows you to make a name for yourself and find a team once you build a reputation as a serious competitor. Playing alongside others — especially those who are better than you or have different skill sets – will help you get more experience as a gamer. If you're good, a team will find you, but you can also try out for teams as you climb the ladder. For example, if you're a Counter-Strike: Global Offensive gamer, a website like Teamfind, for instance, has forums and tools for teams and players to communicate.
Become a gaming coach
This is one of the newest and most lucrative ways of making money in gaming. You can offer classes in one of your favourite tournaments, and depending on your skill, you could earn between Ksh 2,700 and Ksh 30,000. To get started, gain an audience through a platform like YouTube, where you could offer your services to your audience.
Video game testing
Become a beta testa or video game tester if you love trying new games. As a video game tester, you will analyse and try 'breaking' games by finding ways to mess them up. You will provide insight to video game developers on where the games need improvement.
Become a developer
While having the skill to become a game developer is essential, a software development degree will enhance your chances of landing assignments and career growth. However, online courses, which you can explore, are more economical than a degree and equally as intensive. Knowing computer languages will also make it easier. A well-developed game is about the experience; enhance your storytelling skills for a narrative that will capture and keep the audience's attention.
If you're interested in game development, check out Nairobi Game Development Centre, a community-focused space for game developers in Nairobi.