Tricks to manage the high cost of food
The cost of living is rising, and the price of food is likely to keep going up, too. These hacks will help you save money on commodities whose prices are climbing steadily.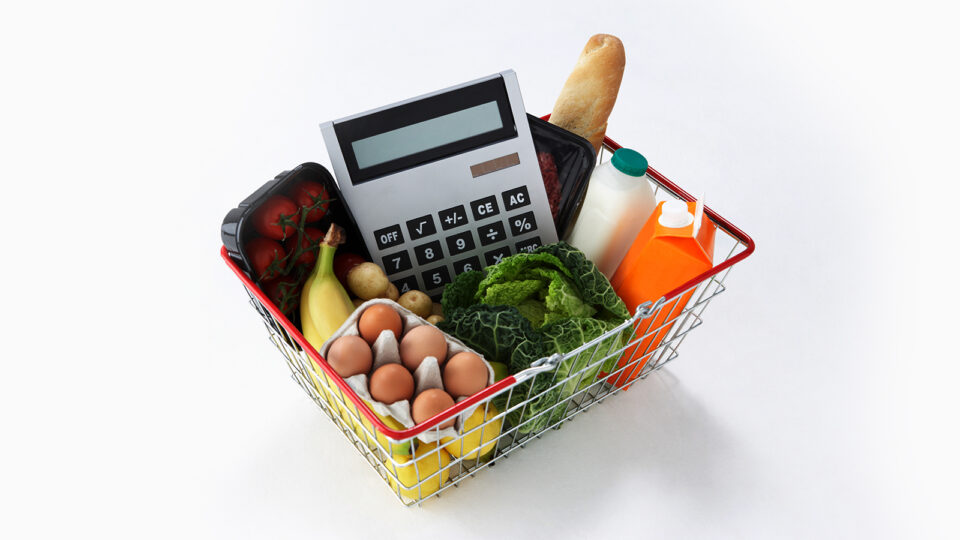 In June 2022, the Kenya National Bureau of Statistics (KNBS) recorded that inflation rose to 7.9 percent from 7.1 percent the previous month. This is the highest cost of living to be recorded since 2017. Most households' pockets are strained due to the increased prices of essential items such as food, gas, and fuel. However, these hacks will help you manage the high cost of food, which has impacted Kenyans across the nation.
Buy directly from the market
Edwin Mudoga, who lives in Ngong, is a family man. Since food prices started skyrocketing, the father of three has opted to buy his groceries directly from the market. "I buy in Marikiti here in the CBD, early morning, or Ngong Market, which is interestingly cheap." Depending on the size of your freezer, you could buy vegetables such as tomatoes that'll serve you for a month, clean and freeze them.
Transport food from the village
When it comes to maize flour, Mudoga sends for maize from upcountry, which he then takes to the maize mill. "At times, instead, I get the flour itself," he shares. If you have the means, transporting food from upcountry, especially cereals that will last you months, is cheaper than buying.
Cut back on meat
Be kind to your pocket and reduce red and white meat. Incorporate legumes and eggs into your diet. They are cheaper and just as nutritious – if not more. "If you can, grow a kitchen garden," Mudoga advises, as this will save money. If you have a big yard, you could also rear chicken, which will provide you with meat and eggs.
Choose cheaper substitutes
Bread has become expensive, so choose more fulfilling substitutes like arrowroots. Mudoga says that if you shop right, arrowroots and sweet potatoes are fairly priced. You could also opt for milk powder instead of buying milk, which has become costly. Eggs are also a handy protein substitute for meat. According to Mudoga, "In Meru, a whole mgomba wa ndizi is KSH 500 or KSH 600, and potatoes are fairly priced. Those two starches are very versatile and good substitutes for maize meal – if you can get someone to bring them to you."
Buy in bulk
Depending on your pantry's size, purchase cereals, such as rice and beans, in bulk. There are wholesale shops in estates such as Nyayo, Umoja, and Fedha where you could buy. If you are in the CBD, head Downtown. There are numerous wholesale shops in Eastleigh too. "If you are single," says Vivian Mwangi, "buy food in bulk with friends and divide it among yourselves. I do food pooling. My friends and I buy food in bulk and then we divide it among our households. It is cheaper this way."
Look out for sales
Be on the lookout for sales and discounts from your favourite supermarket. Additionally, compare prices from several supermarkets – you will find that the same commodities have varying prices, and this will save you a few shillings.
Buy meat from the slaughterhouse
United States-based Martin Mwaniki used to buy meat in bulk at City Market when he came to Kenya in March this year. "I'd buy fish, chicken, pork, gizzards, and liver. For beef, I'd slice it into portions and put it in the freezer," he shares, adding that buying a whole goat in Kiamaiko Slaughterhouse was cheaper than purchasing one at the butchery. "There is a slaughterhouse at the City Stadium where you can also get beef," he reveals. A kilo of goat meat goes for between KSH 450 and KSH 470 at Kiserian Slaughterhouse. Depending on the size of your family and appetite, you can buy half a goat or a full one and portion it before freezing.
Avoid unnecessary costs
Minimise eating out or ordering in to cut costs. Furthermore, home-cooked food is healthier. Save eating sausages and bacon for special occasions. Don't order breakfast and lunch at the office. Carry your own. Leftovers from dinner are usually great for lunch, and you will save hundreds of shillings.
Save Fuel
Working from home, if your company allows, saves fare and fuel. If you must go to the office, beat traffic by getting there early, and leaving after rush hour – you'll save fuel.