Tips on how to save money at the hair salon
Going to the salon is not cheap. From, shampoos, treatments, relaxers, trendy braiding styles to new products, a simple trip to the salon can cost you thousands of shilings.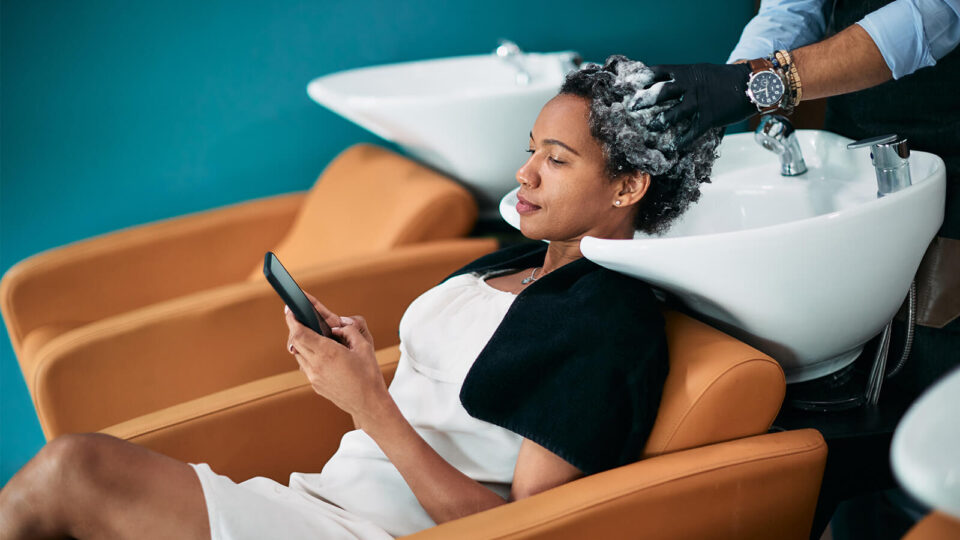 Do you go to the salon as frequently as you used to in the past?
With the current tough economic times coupled with the increased cost of hair products, salon visits have become like a luxury.
For instance, a packet of Darling hair piece used to retail at KSh58 in 2021, this has shot up to KSh80-KSh90 in 2023.
Last year, Blue Magic hair oil used to retail at KSh250, this has shot to KSh450, just to name a few.
The increased cost of hair products has translated to higher charges at the salon and this has seen customers reduce their salon visits or turn to affordable hairstyles.
On the other hand, salon businesses are feeling the heat from the tough economic times with less traffic.
Eunice Mueni, a salonist along Mombasa Road says in the past she used to get almost 20 clients per day at her salon, but the number has reduced to about 10.
To attract clients, hair salons have come up with economy packages to ensure their customers don't skip their regular visits to get their hair done.
For instance, in Kenyatta Market, salons have packages ranging from KSh1,500 to KSh3,000 depending on the hairstyle.
The packages include wash, hair piece, and cost of braiding.
According to Michelle Nyambura, a university student, the packages are more affordable to her in comparison to going to a salon where she has to get the services and the products charged separately.
Another hack to spending less is getting hairstyles that can last for a long period with minimal retouching.
Stella Njeri, a young professional, says with the high cost of living she prefers to get hairstyles that can last for up to three months, to reduce her salon budget.
"I get fluffy twists or temporary dreadlocks because they last for a long time, even if they cost a bit more than normal braids, they are cost-effective in the long run," she says.
Babra Muthoni, an engineer, says she prefers going to salons that have the packages but if there is an expensive style she wants done, she saves up for it and then gets it done.
Here are more tips that will save you a few coins on your next trip to the salon.
Wash your hair at home
For those days that you are low on cash, you can show up to your hair appointment with clean and freshly washed hair. Most salons charge extra for a deep shampooing or conditioning treatment but you can probably save a KSh100-KS200, depending on your salon, by doing it yourself.
Carry your products to the salon
If your go-to salon allows you to use your own supply of haircare products, then go ahead and ask your stylist to use them. This will save you the extra money salons usually charge on things like treatment and it will also ensure the products are tailored to your hair's needs.
Avoid high end salons
Stick to affordable salons instead of high end, big brand name establishments that may charge you more than you can afford. High end establishments may be popular, for good reason, but there are other local salons near you that will do an equally good job for a fraction of the price.
Stick to one salon
Once you identify the best salon for your needs, stick with it. Hairdressers appreciate loyal customers and once in a while they may give you a deal on services you need.
Say no to upsells
When you cannot afford it, say no to unnecessary recommendations that will have you spending more than you budgeted for. Some hairdressers will try to sell you on expensive products that promise to make your hair longer, healthier, shinier, or add volume to your hair, but always go for the budget friendly option.