The School fees marathon
The 2021 four terms school fees has turned to be a sting to parents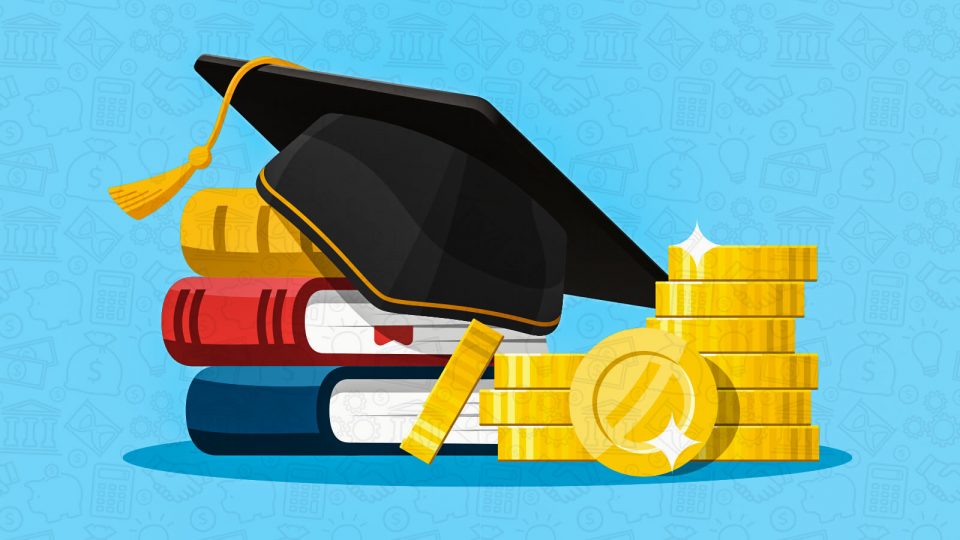 Before the Covid-19 pandemic, Anne Mumbi worked at a five-star hotel in Nairobi and was earning enough money to shoulder the responsibilities that come with having her two children in primary school.
She could afford to pay her house rent of Ksh15,000 per month, spend almost another Ksh10,000 on household shopping, and pay fees for the children then in Grade Three and Standard Seven.
However, after the outbreak of Covid-19 and official confirmation of the first case in the country on March 13, 2020, the hospitality sector took the first hit.
"The hotel was closed. We were asked to stay home on half pay for some few months. Things moved from bad to worse. The hotel had to shut down and we lost our jobs," says Ms Mumbi.
Ms Mumbi was able to survive on her savings for a few months, but things started turning to worse as her meagre resources started to diminish. She lost friends, and could only now depend on her family. She also moved from a two-bedroom house to a single room with her children. Luckily, that year schools had been closed and there was no paying of school fees.
Fast-forward to 2021 and Ms Mumbi is among thousands of parents with school-going children struggling to keep up with fees payments. This follows the reopening of schools in early January this year after an almost one-year closure due to the Covid-19 pandemic.
"I am now struggling to pay schools fees. I have a child in Grade Three and another one in Class Seven. As we speak, I have a fee balance amounting to KSh14,500. Last week, my son in Class 7 spent two days at home after he was sent away because of the balance. I was forced to plead with the head teacher to allow him attend classes promising to clear the balance by end month. My friend! Things are thick out here!" she says.
"It's a real struggle to balance between paying house rent, buying food and paying school fees," she concludes.
The government, through the Ministry of Education has been urging parents who are capable of footing their children's school fees to do so without failure. However, the ministry has cautioned both public and private schools against sending away learners whose parents are not able to pay the required amount.
The 2021 school terms were shortened to accommodate the lost 2020 school calendar. The new calendar has turned to be a heavy burden to parents.
In May, schools reopened for the third term after a seven-week long break. The term will run until July 16, when learners will take a week-long break.
After the break, students will begin an unconventional academic year whose first term will start on July 26 and end in April 2022 after the current Class Seven and Form Three students sit their national examinations respectively, between March and April 2022.
The condensed academic calendar came with an extra burden to parents who are already experiencing economic hardships due to effects of Covid-19.
Even though the government has been releasing capitation funds to all public primary and secondary schools, the case is however different for parents with children in private schools that have their own independent methods of charging school fees both at primary and secondary levels.
Additionally, the cost of complying with most of the Covid-19 health protocols announced by the Ministry of Health have also been pushed to the parents.
The National Parents' Association Chairperson Nicholas Maiyo admits that parents have gone through hardships due to the effects of Covid-19 and some are still struggling. "Despite all these challenges they should fulfil their obligation – that of paying school fees," he says.
According to the association, almost 70 percent of parents have cleared their school fees with the remaining 30 percent still struggling.
The school fees struggles have turned majority of parents to loan facilities from friends, shylocks, and digital lenders to meet their personal needs, support families, pay for medical services and finance their children education.
Savings and Credit Co-operative Societies (Saccos) have turned to be a darling of many parents as they provide relatively low interest on credit becoming an alternative to banks. However, they have certain bespoke requirements that make some more attractive than others.
VARIOUS OPTIONS FOR SCHOOL FEES FINANCING
Saccos
Commercial Banks
Others
Stima Sacco
Msingi Bora School Fee Loan   Interest rate: 10% – Repayment Up to 12 months
KCB Bank Unsecured Loan – Masomo Loan. Interest rate – 13% (CBR rate 9% plus Bank Variable margin of 4%) Negotiation fees of 2.5% *Charges are not inclusive of tax.
Mwananchi Credit Ltd
You can choose to apply for an education loan using your logbook, title deed or even your pay slip.
Nation Sacco
School Fees Loan   Interest rate is 12% per annum on a reducing balance. Maximum repayment period is 18 months
Transnational Bank
Jipange na School fees loan   Unsecured loan Loan repayment period is 3 months.
Shylocks  
Most people use their phones, laptops, woofers, Television sets, car log books among others to secure loans.   May charge between 20% – 30% to be paid within 2 weeks.
Mhasibu Sacco
Swift Loan (for Emergency & School Fees)   Interest rate of 1% per month on reducing balance. Repayment period of 12 months.
Bank of Africa SOMA School Fees Loans Any salaried individual who has been in continuous employment for over 6 months. Processing fee of 3%.
Digital lenders (Tala, Branch, Okash etc)
Interest rate is from 7.5% and above. The rates usually vary from one lender to another.
Waumini Sacco
Bosa Loan Products (School Fees Loan)   Interest rate is 1% reducing balance basis. Repayable within 12 months.  
Musoni Education Loans Upfront fee – 4% Duration – 4 – 12 months
Kimisitu Sacco
Bosa Loan Products (Education Loan)   Interest rate is 1% per month on reducing balance. Maximum repayment period is 12 months
KWFT KWFT Elimu Loans Low interest rates No hidden charges Free bankers cheque Flexible repayment terms
Safaricom Sacco
Bosa loans – Short term (Education Loan)   Interest rate- 1%p.m on reducing balance. Repayment- 12 months.
Co-operative Bank of Kenya Personal Loans products Borrow from Ksh 3,000 to a maximum of Ksh 200,000 Recovery is done within 1 to 3 months No security needed Instant processing No facilitation fee, if you apply via MCo-opCash
Harambee Sacco
Bosa Products (School/College fee loan and Loan refinancing).   Loan attracts 1% interest rate per month on reducing Balance. repayable in 12 months  
Equity Bank
Loan amounts range between KSh 1,000 and KSh 3,000,000. Loans are available for both one month and multiple monthly Instalments Funds from the facility are instantly available into your account.

National Bank
Unsecured Loans   Loan amount – minimum of KSh 50,000 and maximum of KSh 6,000,000 Interest Rate – CBR + Bank Margin % p.a reducing balance. Tenure – minimum of 6 months and a maximum  of 84 months Negotiation fees – 2% for new loans and buy offs; 1.5% for top-ups