The food delivery business that was inspired by a photo
It was just a photo of a mouthwatering dish, but then, it sparked interest from social media users who wanted that kind of food delivered to their homes.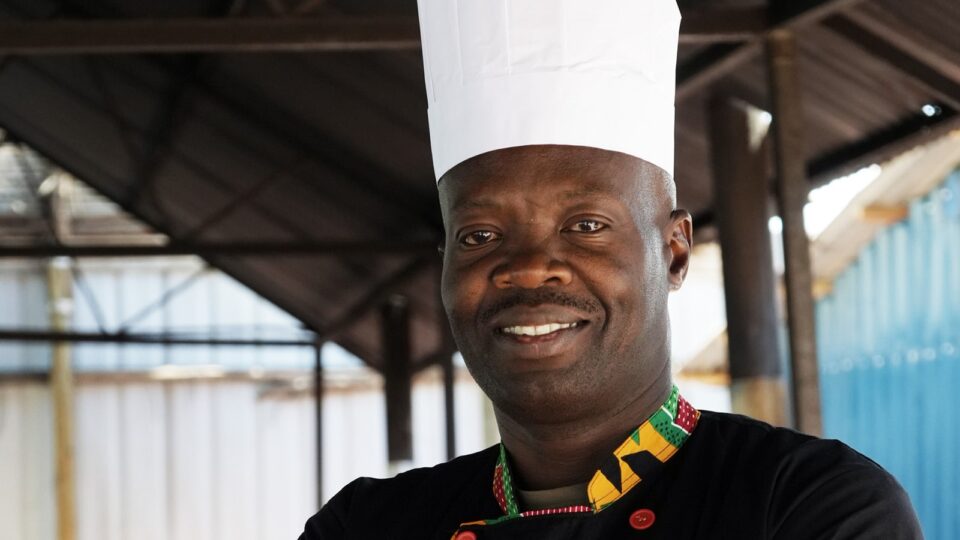 When the Covid-19 pandemic hit Kenya in March 2020, some of the businesses that were hit the hardest were restaurants. Jimton Okeyo, who'd been running Havey Star, an event catering company, was left with a cold room full of food when the Government imposed a lockdown to curb the spread of the virus. When his clients cancelled their events, the foodpreneur braced himself for losses.
Jimton has loved cooking since he was young. Now married, the father of two daughters whips up delectable meals for his family whenever he's at home. On one such occasion, during the lockdown, he prepared fish for his family and a few close friends who'd visited. Before diving into the picture-worthy food, his wife, Rosemary, took a photo, which she posted on social media. Comments started trickling in from friends as they asked where they could get the mouthwatering dish.
"Guys were like, 'I want that kind of fish. I want that kind of food', and an idea came to mind. Since I had a lot of fish, I thought I could sell it, which is how we started My Good Food (Network). We couldn't do outside catering with the lockdown, but we could cook and deliver food to people."
At first, Jimton only delivered the fish. But when he realised that people were wary of leaving their homes – even to shop – he began packaging raw fish, goat meat, and groceries from the market.
In less than two months, his customer base grew. His clientele began asking for blanched traditional vegetables and boiled legumes. "We were flexible. Every time a client requested something, we added it to the (online) store. Clients have different needs."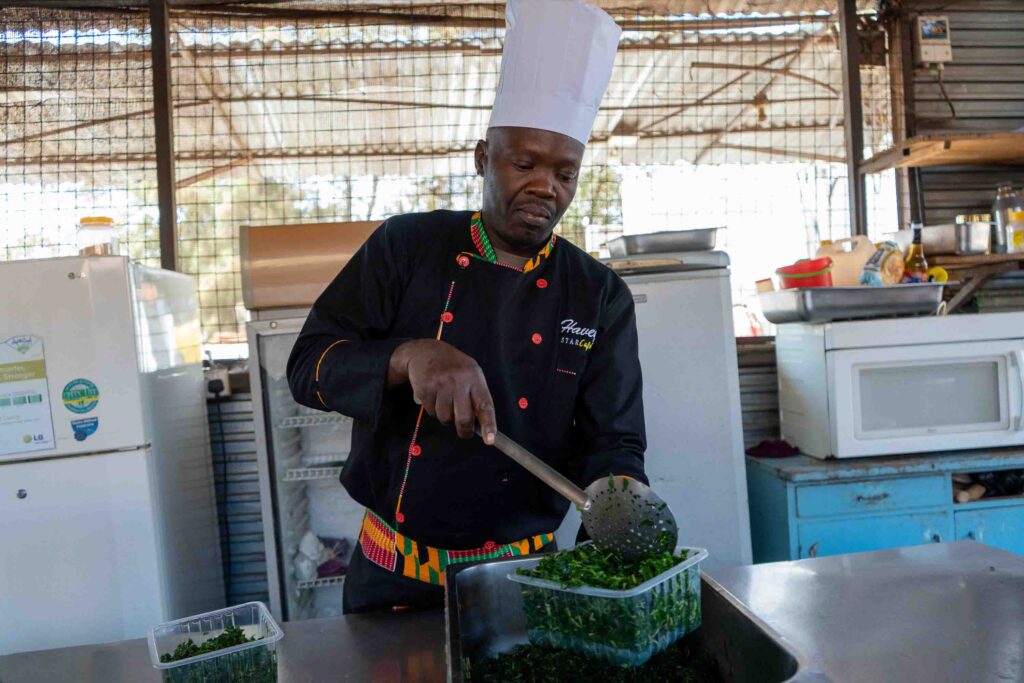 With food delivery apps like Glovo, Jumia Food, and Uber Eats gaining popularity, one would think these would be the obvious platforms to partner with. However, Jimton chose DPO Group after a waiter who'd worked for him for years got in touch when he saw photos of My Good Food Network on social media. After helping develop a website (mygoodfoodnetwork.dpo.store), DPO began collecting the payments for orders on behalf of My Good Food Network through its portal.
Having run Havey Star for 17 years, Jimton has seen the business evolve, as have his clients' tastes. Back in the day, a client would use the cutlery and plates on hand, but the industry has changed. "You may get a client saying, 'Instead of silver, I want gold, rose gold.' Initially, that was not available. (We had) one type of cup, plate, and spoon. There's quite a bit that is changing. When I got into the industry, things were simple. Now we have to get into how (food) is presented, so we have to do some decoration. Presentation sells. Acquiring that skill and the staff has been challenging, but we are working around that."
In the beginning, getting capital was a challenge. However, by reaching out to family and borrowing from friends, Jimton raised the funds, which he topped up with his own money.
Having catered big events for years, shifting gears to food delivery wasn't hard for Jimton. "It wasn't difficult because all we did was scale down. We were used to big numbers, but now we had to bring it down to one person."
But the means for delivery posed a challenge for the foodpreneur who'd been using his car. This proved expensive as fueling the vehicle ate into any profits the business would make. "With my staff at home, (I'd get) one order and deliver. I discovered that doing small deliveries for small packages was consuming a bit of fuel, so we acquired two motorbikes, branded them, and that cut down the delivery cost."
To market My Good Food Network, the new venture piggybacked on the success of Havey Star and its clients. Then Jimton used the catering space for the delivery business. But when the Government eased lockdown regulations and people returned to work, the foodpreneur decided to use the premises, which was big enough, to run the two businesses.
Things began looking up when the lockdown was lifted. At the onset of Covid-19, Havey Star's clientele dwindled to a point where Jimton only catered for a maximum of 30 people. "Now numbers have gone back up, and we can see business flowing back. In the recent past, I think we cooked for 1,000 people in an event."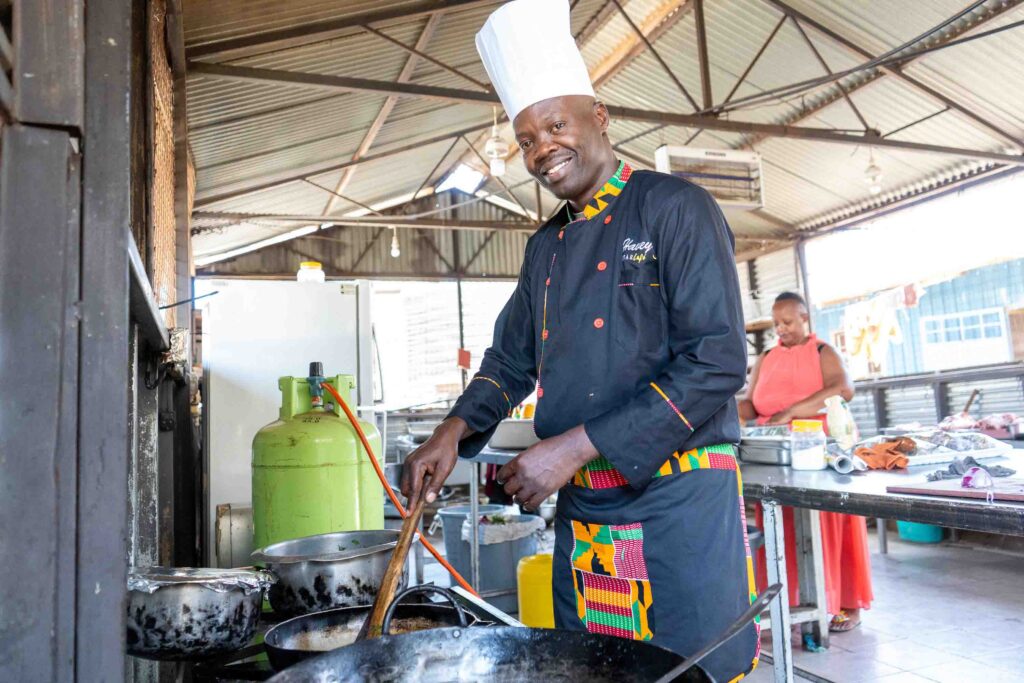 With a staff of 10, Jimton ensures that he adheres to restaurant standards. His food and hygiene certificate is current, and he follows protocols set by the Ministry of Health and the County Government.
Having learned to cook from his mother, Jimton shares his passion for food with his two daughters. His firstborn has also developed an interest in baking. When the two close school for the holidays, the foodpreneur takes them along when he's catering an event. "Sometimes, I meet a client with them so that they can see what it takes for me to get a deal. Sometimes I like them sitting there so that they learn a value – that it doesn't come easy…when they see dad with some little money; it didn't come on a silver platter, and there was work done."
But what does the future hold for the foodpreneur? "We are looking at expanding because the demand has increased. (This means) increasing our staff base, and getting more motorbikes to do more deliveries. We are getting inquiries from offices that don't want food cooked within their facilities. That's the new frontier we are looking at."
And for those interested in venturing into the food business, Jimton advises that one should have a vision as that will keep you going when things get tough. "Corona was a tough season for us. Things shut down in one go. We had things we'd already bought – our home store was filled with groceries, so we had to think on our feet. The food business is very sensitive. The standards for food are unlike other things you can deliver. Food is very time conscious; you have to be very time conscious."