The cost of parenting a pet
Planning and researching will save you money.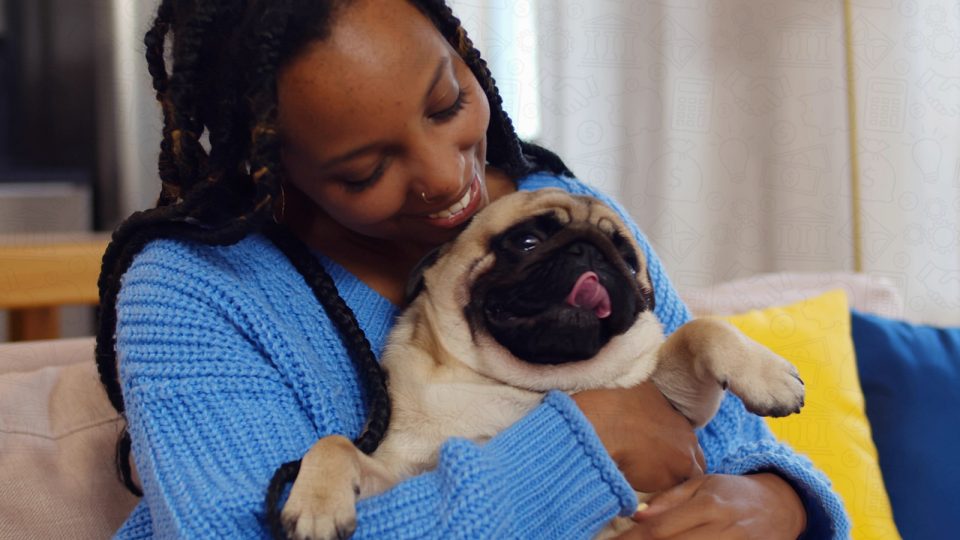 Lulu dines and lives like a king. His favourite meal consists of a well-cooked mincemeat stew with rice.
He is vaccinated every year and has his coat trimmed, his teeth brushed and his nails clipped.
With a thick, white and shiny fur coat from regular maintenance, parasites would want to make him their friend and to keep them away, a specialized pesticide is rubbed into his skin regularly to kill the bugs.
Ednah Kiarie treats Lulu, her dog like she would a child, and the costs that come with it are no bother.
"I really love him and he is my joy. Anytime I'm sad, he is always there beside me like he can tell my emotions. When I am happy, he wants us to play and have me pet him. I want him to be happy so I make sure I provide everything that I can for him," a cheerful Mrs. Kiarie explains.
Mrs. Kiarie isn't alone and all over Nairobi, trend watchers say, our emotional bonds with our pets are growing closer and increasingly, humans are embracing the furry babies as part of the family.
According to Dr. Joyce Gakombe of St. Austin Veterinary Clinic, pets are taking a bigger role in people's lives as time goes. For instance, she says dogs have long been kept for security and cats to keep out the rats and mice but now people are keeping them for companionship as well as for emotional and therapeutic reasons.For the money conscious pet lover, she is keen to state that not all pets need extra pampering.
"You have to decide on the kind of pet you need as some are very low maintenance with smooth hair that doesn't shed a lot. You can also choose to have a 1.5 kilo dog over a 70-kilo dog. You can make that choice," she says.
For Mrs Kiarie, feeding Lulu means parting with Ksh 700 a week for the mincemeat and rice, which makes it Ksh 2,800 a month.
His vaccination costs annually come to Ksh 4,000 and the coat trimming, teeth brushing and nail clipping come at a cost of about Ksh 2,000 at a go as she has to purchase and use recommended dog shampoos.
The pesticide comes to about Ksh 800 per month. One-time investments like Lulu's bed and leash cost her Ksh 2000 each which are replaced when necessary.
When it comes to travelling, she says when she had to travel to see her family, she had to fly with him. She purchased a dog cage for around Ksh 7,000, paid Ksh 2,500 for his flight ticket and got a letter from his local vet confirming that he was healthy to travel at Ksh 1,000. Moving Lulu to a different locality cost her a total of Ksh 10,500.
When travelling without him, she takes him to a dog shelter that charges Ksh 1,000 per night.
When a St Bernard, a large dog, attacked her Japanese Spitz fur baby and severely bruised him on his back and on his jugular, the trip to the veterinarian for surgery set back Mrs Kiarie Ksh 25,000.
For pets, each family or individual simply gets what fits their pocket, what fits their environment and what works well around their time. Planning and researching save you money.
For future pet parents who do not know where to get a pet, the Kenya Society for Protection and Care of Animals (KSPCA) says it will cost you at least Ksh 8,000 to adopt any type of dog and Ksh 3,000 to adopt a cat.
Dr. Gakombe reiterates that annual vaccination against rabies, hepatitis, and distemper should be done and the cost ranges between Ksh 4,000 and Ksh 3,500. She also offers day and boarding care for pets especially cats and dogs at a range of between Ksh 600 -700 at her clinic.
Sometimes the allure of a fluffy furry baby is so strong that the decision to bring it into your life is an impulsive decision that can lead you to make uncalculated choices.
If you think pet parenting is for you, you should be ready to dig deep into your pockets. This is mainly because many pets can live for more than 10 years and if you are unprepared for the sum attached to owning and caring for them, chances are you will be financially frustrated in the long run.
Here are the 5 Cs to the economics of being a pet parent:
1. Consumables
Food is the most obvious cost. Every pet has to eat, and whatever type of food it is, it certainly costs money. The point here is, one has to dig deep in order to find what's good for their pets' diet and be ready financially to manage it.
2. Check-ups
Pets need basic medical care to prevent future problems. One needs to ensure that one can afford all these necessary expenses before deciding on bringing a pet home.
Routine veterinary checks are like a vehicle check which sometimes identifies additional issues that need to be addressed.
3. Conditions
There are a number of essentials that pets need on a daily basis. These include but are not limited to beds, leashes, cages, carriers, obedience training sessions, hygiene supplies, litter boxes, among others. While most do not require to be purchased as frequently, they are not a one-time investment either as you need to routinely replace as per the requirement.
4. Complements
There is always a scope for some extra pampering. For instance, you may occasionally have to indulge in grooming costs to pamper and maintain your furry child be it from a spa bath, nail clipping, coat trimming, sanitary trim, ear and eye cleansing or a brush out program.
Also, for times when you are out for a longer while, you may have to look into dog daycare and dog boarding. The expense here depends on your plan.
5. Calamities
Every now and then, emergencies happen. You should understand that pets often come with health problems and should be willing to accept the financial consequences that come with sudden injuries too. Ensure to have a chunk of your savings kept separately and purposely for these.
You can be a fur parent! The world is full of strangers rooting for you.