The Cost of flying a drone in Kenya
Apart from capturing amazing images, drones or UAVs (unmanned aerial vehicles) have also become modern-day workhorses for delivery, aerial surveillance, remote sensing, and even recreational purposes.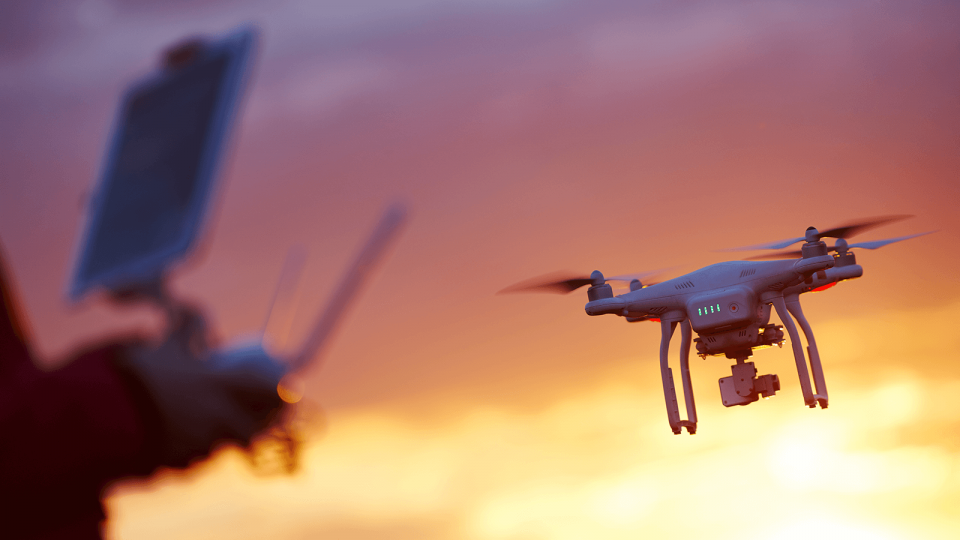 Using a drone for photography is a growing trend in Kenya. When cameras and phones are mounted on drones, they enable photographers to capture unique viewpoints and interesting angles. They are also great for gathering footage in sporting events like motorsport, and even for skiing and snowboarding events, like was the case during the 2014 Sochi Winter Olympics.
"Drones are great in video and filmmaking," says Mark Mbuthia, Head of Production Crew at Parallel Media.
"They significantly reduce the cost associated with gathering action or aerial footage that up until now would require expensive equipment like booms and dollies or even helicopters or other manned aircraft."
Apart from capturing amazing images, drones or UAVs (unmanned aerial vehicles) have also become modern-day workhorses for delivery, aerial surveillance, remote sensing, and even recreational purposes.
"Drones have become a multipurpose tool that offers the potential to reimagine some of the most critical ways humanity operates," says Alfajiri Zawadi, a Geospatial consultant.
"We are seeing increased adoption and commercial application of drones in nearly every sector of the economy including agriculture, health, construction, and for emergency response services."
Ownership of drones
In Kenya, under the Civil Aviation (Unmanned Aircraft Systems) Regulations, 2020, citizens, residents, businesses and government agencies are eligible to own a drone. The legislation, however, bar foreigners from owning a drone, but can instead rent a drone locally.
Foreign tourists or travellers can for instance get a 30-day temporary permit from the Kenya Civil Aviation Authority (KCAA) at a cost of Kshs. 20,000.
Although you can own a drone, you're not allowed to transfer the ownership of without approval from the KCAA. Change of ownership costs Kshs. 2,500.
Importation and exportation of drones
Individuals and businesses seeking to import drones must be also authorized by KCAA and they pay for Issuance of Import Permit and registration fee of Kshs. 3,000 for each of the service. The same applies to people exporting drones because KCAA is mandated to deregister the device before they leave the country. Certificate of deregistration or cancellation goes for Kshs. 2,000.
Commercial usage
Individuals or companies intending to use drones for commercial applications must apply for a Remote Aircraft Operators Certificate (ROC) from KCAA at Kshs. 80,000. Subsequent renewal of ROC costs Kshs. 50,000.
The applicant must demonstrate, among others, that it has (i) its principal place of business and is registered in Kenya; (ii) an adequate organization with properly qualified staff; (iii) a method of control and supervision of flight operations; (iv) training programme, ground handling and maintenance arrangements; and (v) obtained Ministry of Defence security clearance for matters related to defence.
Training Authorisation
Any person who wishes to offer training on drone operations must obtain prior authorisation from KCAA at Kshs. 80,000, renewable for Kshs. 50,000.
Your drone license can be suspended or canceled in the interest of public safety or national security, or for violating requirements and conditions.
"Any accidents should be reported to the KCAA, which is required to establish a mechanism through which the members of the public can report accidents and violations of the regulations. Additionally, the holder of a Remote Aircraft Operators Certificate should establish a safety management system which will include a process for identifying safety hazards and developing remedial action," says Martin Githua, an Associate at IKM Advocates.
Penalties for non-compliance
The regulations contain hefty penalties for non-compliance which consist of either or both a monetary fine of up to Kshs. 2,000,000 and an imprisonment term of up to 3 years.
Across Africa, countires such as Ghana, Rwanda and South Africa have fully adopted the use of drones in the different field of their economy.
Flights over private property are not permitted without prior approval. Crossing international borders is also prohibited.