The cost of a smile
Dental healthcare is costly, no wonder many people trim it from their budget. This is why dental procedures are expensive.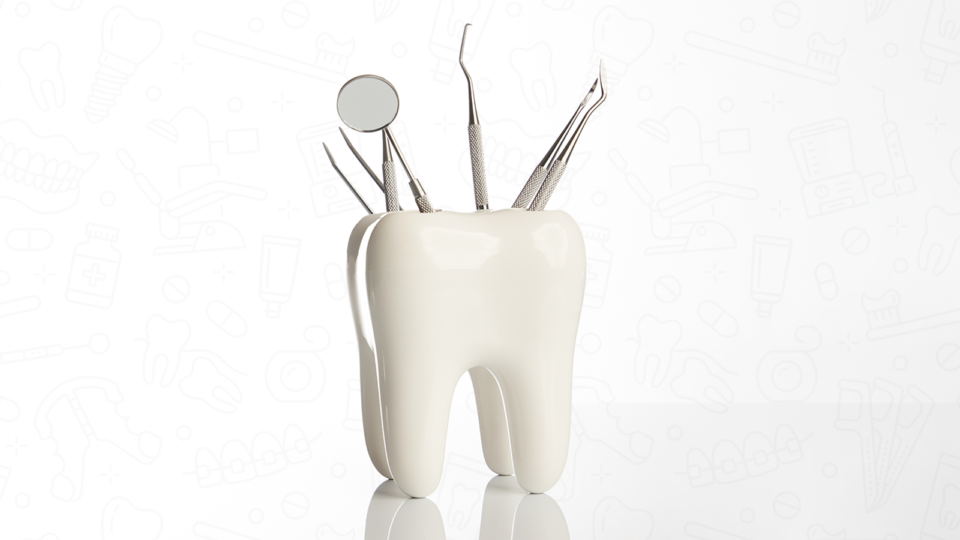 Dental healthcare is expensive – that's no secret. But why is it among the costly procedures in the medical field? We look at some procedures and the factors that make dental healthcare expensive.
Dentists maintain, improve and restore functions such as eating, aesthetics or appearance, and speech if lost. Common ailments that would make one visit a dentist include pain, sensitivity, missing teeth, or brown teeth. Dental treatment is expensive in Kenya as the government cannot absorb special services into their platform through the National Hospital Insurance Fund (NHIF). This forces one to pay out of pocket or via insurance.
"An insurer pays for services that restore functions such as eating, diseases such as cavities, gum issues, and surgeries. They will not pay for bleaching, crowns, veneers or braces. Unless it's very high-level insurance, which we find with international companies," says Dr Chege Mbiu, a dentist and health economist at Arrow Dental, a dental practice clinic in Nairobi and Thika. The facility offers a full range of general dental services, including fillings, root canals, cleaning, smile makeovers, bleaching, and minor surgeries.
Cosmetic services, such as improving one's smile, are relatively costly, and insurance companies rarely cover these. The cost of services also depends on the type of facility: private or public. For example, teeth cleaning at public dentistry cost KShs. 2,000. A middle-level mission hospital will probably charge KShs. 3,000, and a private low-level clinic will ask for KShs. 3,500. Private dentistry in Nairobi's CBD charges between KShs. 5,000 and KShs. 10,000.
"Price varies, depending on the neighbourhood," Dr Mbiu says, adding: "The government has empowered several hospitals. If you can't afford private dentistry, you can always access services from a public facility or middle-level mission hospital, where you can have your teeth cleaned between KShs. 3,000 and KShs 5,000."
Most dental procedures are available in Kenya. Unlike for medicine, where they travel to countries such as India for their procedures, Kenyans fly in from the diaspora for dental care.
"It is cheaper to have your dental treatment here than in some countries like the US, where it is costly," Dr Mbiu shares. There is no dentistry technology that isn't available in Kenya.
The challenge is the availability of materials in public hospitals as Kenya does not manufacture its own. We purchase materials and equipment from countries such as Korea, the United Kingdom, China, the United States – and countries in the European Union.
There are also procedures, such as implants, that are pretty costly. One needs between KShs. 90,000 to KShs 150,000 for a single implant. An average Kenyan will majorly do dentures or bridges, which are relatively affordable. Replacing a single tooth with a denture costs KShs. 2,000.
"Dentures are comfortable and will serve you well. You can save up for over one year and get them. For complete dentures, meaning you don't have a single tooth, you can pay as much as KShs. 80,000 in a private hospital, or as little as KShs. 40,000 in a public hospital," says Dr Mbiu.
However, at Kenyatta University hospital or the University of Nairobi Dental Hospital, one will only pay KShs. 6,000." Other affordable procedures include cleaning the gums, also known as scaling. This will cost between KShs. 4,000 and KShs. 5,000.
But does fixing one's teeth go deeper than improving one's smile? According to Dr Mbiu: "Yes and no. Everybody is beautiful in their way. As practitioners, we don't impose a standard on anyone. Your teeth might be crooked or discoloured but they are not bothering you. As practitioners, managing your mental attitude wholesomely to boost your esteem matters too." He adds that there are instances when a client is concerned about the colour of their teeth, but as a dentist, he may not improve them but assure them that they are okay.
In dentistry, people fear the cost of services, but there are ways to go around this. Public and private facilities use the same materials and technology. The only compromise is time. "It calls for your time because, unlike a private clinic where it takes days, in public dentistry, for example, the process of fixing dentures takes two to three weeks because of the queue," says Dr Mbiu.
Visiting a dentist at least once a year can help you save money. Dental diseases such as cavities and gum disease are not painful from the onset. Treating these early is better as it takes a year or two for the pain to set in. Bad breath is caused by bacteria. Reduce the contact time between the bacteria and food by brushing to remove the debris. This way, the bacteria aren't left with much food to break down and produce the sulphur compound that produces bad breath. Accumulating tartar in the gums and cavities that trap food, which decays, also causes bad breath. Either remove the tooth or fill it. Wisdom teeth may sometimes not erupt properly, and food gets stuck in them. Remove the teeth. Your tongue can also cause bad breath. Brush it every night. Prevention is better than cure, so brush your teeth at least twice daily without fail. Avoid detrimental habits like smoking and drinking a lot of black tea and coffee. If you're overzealous with them, turmeric, spicy food, and lipstick also stain teeth.