Shopping for the perfect Secret Santa gift
Finding the perfect gift for Secret Santa can be a bit tricky, especially if you know the identity of the person you are shopping for which worsens the pressure.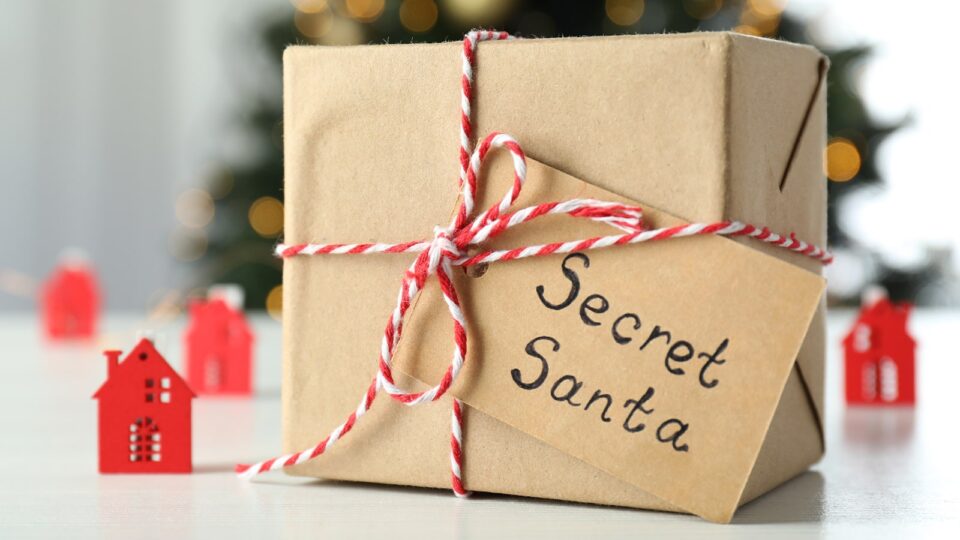 The annual tradition of playing Secret Santa is loads of fun. It can also be overwhelming; how do you find a meaningful gift and stay within budget? Will the person like the gift?
A few people anonymously share their experiences shopping while playing "Santa".
MM
I love giving gifts and the most exciting part is hunting for them. Every year I participate in two secret Santa activities. One for office, and the other for family. I give thoughtful gifts; thus, a lot of time is spent on researching about the receiver's preferences, likes, favourite colours, activities and hobbies that form the basis of gift shopping.
Then comes the budget. It's easy for one to get generous during this season as you want to give your loved ones the very best. I'm a victim of this. To reduce unnecessary expenses, I normally shop for gifts at shops, malls or websites with a good bargain. The festive seasons comes with a lot of offers and they are my first stop to find gifts.
When gifting I go for custom made gifts like flower vases, notebooks, water bottles, hoodies etc. If these are your go-to gifts then dealing with wholesale suppliers will help you get a good bargain.
One of the main lessons I have learnt when gifting, especially someone you're not familiar with, is asking the people close to them their interests to get an idea of what they would appreciate as a gift. This will prevent you from spending money on a gift that they won't use.
This year I'm committed to gifting on a budget. 
EM
Picking a Secret Santa is akin to dipping your hand in a bag full of candy and not knowing what flavour you'll pick, as the office has myriad personalities. It gets even more interesting – and harder – when you do not have a clue about the person whose name is on the tiny, folded piece of paper. If this is the case, it's time to get snooping. There are various ways to determine what your Secret Santa would like to be gifted. One, you could ask around – there are bound to be a few colleagues who know them. Two, and this is a sneakier way of going about it, pretend that their Secret Santa, your friend, has no clue what to get them, so they've asked for your help (this works, by the way).
I was set on going with the first option because my Secret Santa recently moved house. I had the perfect gift in mind that would leave their home smelling heavenly. My search began with local websites – there are a few (more like two) that I trust to deliver my packages on time and without dents. But it turned out that local websites didn't have as large a selection of the gift I had in mind as international ones. However, unlike local websites, I had to consider the shipping cost almost as much as the gift cost. I went back to the drawing board and thought I'd instead combine the amount that the gift was to cost and the shipping cost and gift them that and a beautiful Christmas card. What's more, my Secret Santa could buy something worthwhile for their new space.
JM
Ever since I picked her name from the bowl for the Secret Santa gift exchange, I have been racking my brain to no end trying to think of the perfect present to get her. It was turning out to be an impossible task, so instead of spending any more time trying to figure out what she would like, I took the easy way out and asked one of her closest friends to sneakily find out the kind of gift she would appreciate. I got a few options and with my spending budget in mind, narrowed it down to the gift I would buy.
Every year, there's a set minimum amount one can spend on buying a gift for a colleague. I have to admit that work aside, I barely know my Secret Santa but from the little interactions we've had, she seems like a sweet, kind and gentle person, and who wouldn't go over the spending limit – just a little – for someone like that?
Since I knew what I was going to get her, I gathered Miniso would be the ideal shop to buy the gift. But the prices I saw there almost made my jaw drop to the floor. And everything else I saw, apart from the gift I had in mind, was way too overpriced (or too expensive for me) or something she wouldn't really get excited about. So that's how I ended up on the other side of town to get the same gift at an affordable price. I hope she likes it.
JN
Imagine, I usually spend almost all day with this coworker, but now, since the season of gifting my Secret Santa has come, I'm stuck trying to figure out exactly what she will want that is also within my price range. I don't know about you, but searching for a perfect gift is a task I don't enjoy. I hate it because it always lands me into unfamiliar territory. And because I can't avoid it, I began the hunt for the perfect gift the day I picked the name.
I tried to Google and I was amazed by the many suggestions I was given. I struggled with gift ideas, but it's not until I decided to ask for a favour from her friend on what she expected, that I was presented with three options to choose from. This saved the day!
WC
The other day, someone I'm getting to know asked me what my love language is. I said, physical touch and gifting. The next question that follows that is usually, "so, what do you like?"
See, if you care, you always want to give the best of gifts – thoughtful, timely, mind-blowing even. But at what cost?
How do you ensure you give someone the perfect gift? Is money a concern? Are you breaking the bank for them? Do you care to know what they would actually like or need? Would it bother you if they didn't like what you gave them?
All these could be thoughts that cross our minds especially during this festive season. For someone who loves to gift and to be gifted, I am doing quite a bad job for my Secret Santa this year. I know what he wants all right, but I'm still debating on whether to get him something extra. Problem is, I've known him for like a year but we've never interacted. Yikes!
Maybe this gifting tradition will help bridge some gaps in our office setting. Or maybe not. We can only wait and see.
Happy gifting everyone.