Shelves for hire business taking shape in Nairobi
Retailers who cannot afford to lease a store, are opting to rent shelves in the CBD at an affordable fee.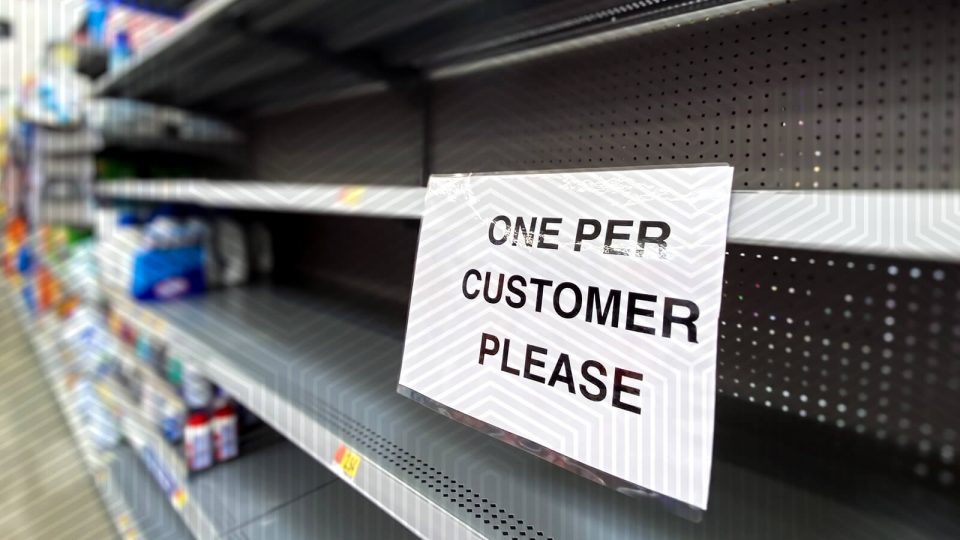 About four years ago Waweru Nderitu, was on a mission to help his wife find space to set up shop in Nairobi's Central Business District (CBD). She used to run a cosmetic business from home and had converted one of the rooms in the house as storage for her products. She would advertise her products on social media and after making a sale, deliver the products to her clients.
Soon, it was time to move operations from her house to a business premise.
But the quest for space would come as a rude shock because the cost of rent for commercial property in town was astronomically high. Before long, they realized that a significant amount of the earnings from the business was spent on rent.
Waweru then sought to find to find ways to reduce the cost of rent. He partitioned the shelves in his shop and hired them out to small business owners to display their products. Instead of bearing the full cost of running a shop, they only pay for the shelves they need. And that's how Notify Logistics was born.
"What happens is, you only use the space that you need. A lot of us have shops in town or spaces that are not fully utilized," says Waweru Nderitu, Co-Founder Notify Logistics.
He continues;
"It's a fully serviced retail outlet, you only pay for your space. We provide the shop attendant and the licenses, everything else has been catered for. You only stock your shelf and if you have more product, we have extra storage for you to store it. The shelf acts as your display so that when customers come, we give them a holistic shopping experience. If a customer wants to buy shoes, we have hundreds of businesses which sell shoes, so we give the customer incredible choice, making the shopping experience better"
Renting shelf space saving small business owners thousands on rent
Retailers who cannot afford to lease a store, are opting to rent shelves in the CBD at an affordable fee. For KSh3, 000 a month, small business owners, especially online vendors, can rent one shelf, and display and sell their products.
SMEs play a critical role in the country's economy. According to the Kenya National Bureau of Statistics, small businesses constitute 98 percent of all registered business in Kenya, employing 30 percent of the country's youthful population, however 75 percent of these businesses don't get to celebrate their third year of business due to several factors including access to finance but mostly due to the high cost of doing business. Rent constitutes about 80% of the cost of running a business meaning, businesses spend most of their earnings on rent.
Businesses, depending on the type and size, spend about KSh200,000 on rent monthly. With such astronomically high rental fees, small business shy away from setting up shop in the city as they already struggle to make enough to meet the rental obligations. Some of the businesses end up passing on the cost to the customers making their products unaffordable.
But with shelves for hire, small businesses can afford business spaces in the city and remain with a larger portion of their profits.
Currently Notify Logistics hosts over 400 small business owners who have rented shelves in their shops in Nairobi, and who mostly leverage on social media to market their products.
Naomi Mwololo is a small business owner who she sells imported clothes for men, women and children from Turkey. Naomi has never opened a physical shop, she heavily relies on social media to market her goods then delivers to her clients.
She says the shelves for hire allow her to focus on the growth of her businesses since she doesn't have to worry about the costs and time of running a shop on her own.
"They have made my work easier. They help me with the deliveries and packaging. They deliver within the town center and that means I don't have to deliver to the clients daily. If I get an order, I'll just send them the information, they package it and the client caters for the delivery fee. I've got more time to work on marketing, stocking and ensuring my customers have quality products," says Naomi.
Moses Vincent, is another small business owner who sells luxury perfumes, but could not meet the cost of running a shop in town. Now, with Notify Logistics, all he has to do is ensure his shelf is well stocked and leaves the rest to his "shelf landlord".
"Renting a shop is expensive, mostly here in Nairobi. Of course, renting a shelf is easier and cheaper. You can display your products there, where they are safe, and the shop assistants sell it for you while you do other things on the other side," he says.
High cost of doing business
Running a business in the CBD can run you up to thousands of shillings. First, to rent commercial space, you have to pay a one-off lump sum fee, referred as goodwill that the building owners are demanding. Pay three months' rent in advance. However, with the drop of tenants in town, some buildings have eliminated these options.
Apart from rent , for instance a retail shop, you will be required to pay  for a single business permit (depending on the type and size of the business) which costs KSh5, 000, a signboard fee KSh9, 646 ( depending on the size ) , before painting your walls you need a license for that which costs KSh10,920 , garbage dumping fee which costs KSh8, 000 and in order to protect yourself and your business  in case of fire, you need a clearance certificate from the fire department from the County government of Nairobi which costs between  KSh4, 500 and KSh25, 000 depending on the size of your business.  This means apart from rent, you are likely to spend more than KSh50, 000 on licenses and other fees before even opening the doors of your business.
"Collectively, we have a lot of traffic and we are leveraging on hundreds of other businesses to bring in their clients. We don't see it as competition, rather complementing each other, from the person who sells shoes to the one who sells beauty products. This is a place where you can conveniently grow your business and do it in a very cost effective way," says Waweru.
Waweru's journey began with helping his wife find space to rent, but today, it has seen him providing a solution to hundreds of small businesses. Currently they are scouting for bigger spaces to accommodate more vendor and grow the business.