Raising rabbits for profit
The demand for rabbit meat in Kenya is exceptionally high, but the supply from farmers is so low they can't meet the market. Here is how engineer turned rabbit keeper Japheth Atundo is helping rabbit farmers in the country raise rabbits to meet this demand and earn a living from it.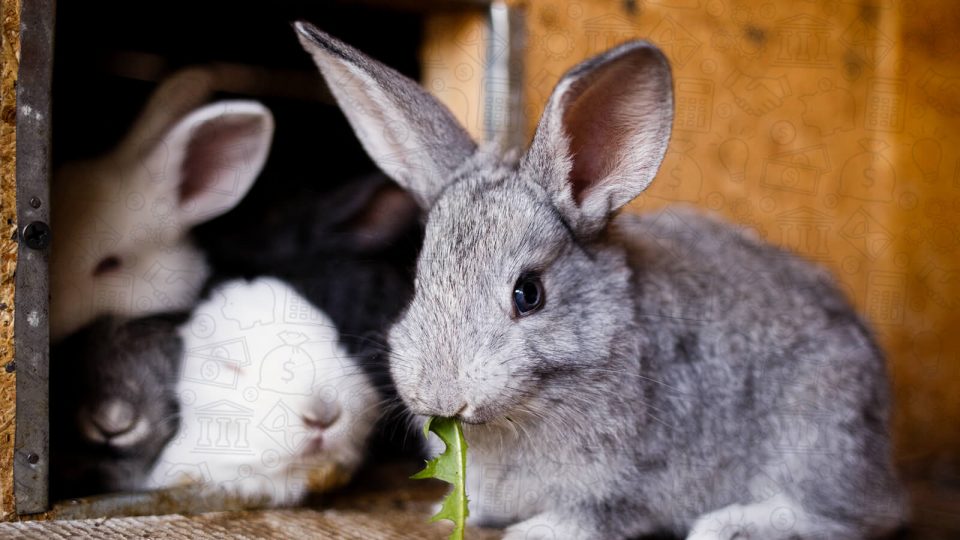 Japheth Atundo used to be a gainfully employed engineer until one day, while at the market, he saw a boy sell a rabbit for KSh500.
That was eight years ago and he marks that encounter with the boy in the market as the day the seed of his current business was planted in him.
Back then, there was a huge misconception that rabbits were only kept and sold as pets and not to earn a decent living through livestock farming in the agribusiness sector. But to Japheth, this was his chance to strike gold.
He saw in rabbits an opportunity to start his own business, the upside being that it would not cost a lot of money to start.
In 2013, he dove into in-depth research to learn everything he could about rabbits, and when he was finally sure that he was ready, he and his friend Albert founded Rabbit Empire Limited.
"We used some of our terminal dues, savings, and some of our assets to start this business," he says.
The first thing that Japheth came to learn about rabbit keeping is that the demand for rabbit meat is high; unfortunately, the supply is so low that rabbit farmers cannot meet even half the market.
For this reason, Japheth and Albert, through Rabbit Empire Limited, started to link rabbit farmers to markets, among many other things, to meet the ever-rising demand for rabbit meat and other by-products.
The company trains rabbit keepers to rear rabbits, from breed selection, breeding, feeding, sexing, and proper managerial practices to marketing.
"We do site visits to help rabbit keepers identify the ideal place in their farms or compounds. We show them how to properly construct cages, give them quotations for materials, and recommend a carpenter who will build the structure to the right dimensions after they buy them. And because rabbits come from different places, we teach them how to acclimatize them by giving multivitamins, which reduces stress for the rabbits. We even train them how to confirm pregnancies, and so much more," he says.
Today, Rabbit Empire Limited has over 600 farmers spread across various counties. The farmers are categorized into clusters, which Japheth describes as a combination of 20 or more rabbit farmers within a region. They currently have 20 groups.
"The clusters are in Kisumu Kakamega, Kiambu, Meru, Nyeri, Nairobi, Kiserian and the larger Kajiado, Nakuru and Eldoret," Japheth says.
The training costs KSh2,000 for a period of six months – the time it takes a rabbit to mature – until the farmer is ready and well equipped to run the farm by themselves.
"After the training, we only remain as a marketing tool for the farmer, and after that, we make another site visit when the farmer tells us the rabbits are ready," he says.
Even with these 600 farmers, it's hard to keep up with the demand. Japheth says they can produce a ton to sell per week. But not to one market.
"There are clients that want 150 kilograms to 200 kilograms per week. But then some want one or two tons, and we are not anywhere near supplying that number."
"For now, hotels are the biggest target market. Some of the smaller ones are butcheries and private citizens from chamas who order about 10 kilograms," he adds.
Rabbit meat fetches a good price depending on where you buy it or who you are selling to. It ranges from KSh800 to KSh1,500 for a kilogram.
To venture into the business, the starting capital required, Japheth says, is between KSh80,000 and KSh90,000. This amount will cater for 10 mother rabbits (does) and one buck.
While rabbit keeping is affordable, there are standards that one should not compromise on to ensure they do not suffer unnecessary losses. First, the cages should have a urine and droppings collection unit to maintain cleanliness; otherwise, it will be a breeding ground for diseases.
Secondly, inbreeding is strictly prohibited because the kittens/bunnies produced are likely to be stunted, be born lame or blind and lose the ability to gain market weight within the specified time.
Japheth has a lot going now, and his job in engineering is now far from his mind.
"We have a huge dream that in the span of another five to 10 years, rabbit keeping and Rabbit Empire Limited should be a big thing. We started small, but we are growing," he says.