Pascal Tokodi: Why I told the President to watch Selina
Pascal Tokodi knows a thing or two about seizing opportunities, especially if its a chance meeting with the President that leads to his biggest moment of recognition.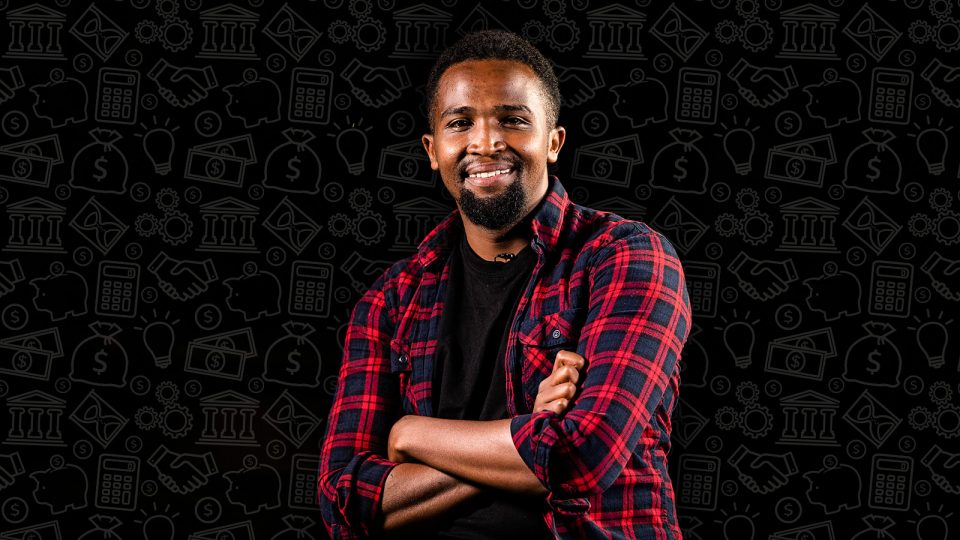 Pascal Tokodi has taken home the award for Best Lead Actor in a TV Drama at the Kalasha Awards for three years in a row and last year, he took home the award for best supporting actor for his role in the movie Disconnect.
His biggest moment of recognition however came last February.
He was driving on State House Road, taking a friend to run errands, when he noticed a familiar figure taking a stroll on the busy road.
It was the lanky figure of the President, with what appeared to be a walking stick in his hand, and although he had a face mask on and there was no conspicuous presence of aides and security men, Pascal and his friend recognized him.
Pascal started filming when he slowed down to talk to the Head of State and he and he could not pass up the rare opportunity to ask, rather shout, at the man holding the highest office in the land, to watch the show he stars in, Selina.
"How are you sir? Oh, my goodness, what?" he says in apparent disbelief when they confirm that it is indeed the President they have seen.
"Have a good day. Ona Selina (watch Selina) Maisha Magic East," an overjoyed Pascal tells the president in the video.
Long after the trending topic and the reaction from Kenyans died down, Pascal says he would not have done it any different from the 14 seconds that was shared on social media.
"Only one in a million people can meet the President just taking a stroll. The President of Kenya, not a retired president, the President of Kenya. It's very…it was a one in a million experience for me," he says.
"I had so many things I wanted to say. But what came out was 'Ona Selina,' (Watch Selina) and he said 'Nimeona' (I've watched it). It was unexpected," he says.
When he thinks about it, Pascal says, his mind went straight to Selina because of the impact it has had on not only his career, but on the people around him.
"I said what I had to say because Selina has hired more than 150 people. We have created a beautiful show and my hope is to always push and promote local talent. So even if I meet Obama right now I'll tell him 'Work on your Swahili and watch our show,'" he says.
When he is not meeting the President, it is obvious that he does not take himself too seriously. It's evident in the numerous puns and the pranks he likes to play on his friends, which he documents on his Instagram.
He's also self-deprecating, but in the same breadth, will not downplay his achievements, which he has rightfully earned, for anyone.
He'll typically introduce himself this way: "Hi. My name is Pascal Tokodi. I am an actor, a director, a singer and a pastoralist among many other things."
Pascal debuted his acting career in 2012, when he was cast as Thomas in the soap opera Makutano Junction. It was his first professional acting gig and he was fresh from high school. Then, he was a scrawny looking young man, with real and raw talent ready to make it in the world of television, and someday movies.
After his stint on Makutano Junction, one door after another opened, in 2013, he landed a role on Groove Theory – a musical TV drama series – the first of its kind in Kenyan television, then the dramedy Pray and Prey in 2014, and in 2015 he was in Wrath which aired on Fox Africa.
Today, he stars in Selina, a soap opera that has gripped the hearts of Kenyans who make an appointment to watch it on weekdays on Maisha Magic East Channel 158 on DStv. It is in its 14th season and shows no sign of slowing down after three years of being on air.
"I believe every single thing I've done has prepared me for the future. All the experiences I've learnt both behind and in front of the scenes have really helped me nurture my talent. You have to have patience in this industry," he says.
"Like even the skills I've learnt, for example, now when I'm on set, I know I'm not supposed to be here because the camera is there. I know when not to break the line and when not to cross this one." he gestures. All these experiences have made this thing work,"
Year after year, Pascal continues to line up his star vehicles; starring in movies like Disconnect in 2018, Midlife Crisis in 2020, acting and producing the 2020 Short film Datelines, and in between releasing love songs for his fans who appreciate just how talented of a singer he is and directing television commercials, compounding the fact that he is indeed more than a triple threat who can act, sing, produce and direct.
Though a small industry when compared with its counterparts in Hollywood, Nollywood or Bollywood, the Kenyan film industry has recorded impressive growth and Pascal will go down in history as this generation's top cinematic talent.
"I'm happy to be part of the growth. My career has been just amazing. I've had a taste of the old. Like Makutano Junction, which has been there for a long time and I was blessed to be in that show where I learnt a lot," he says.
"But then there are so many other shows popping up and seeing how much as an industry we are growing makes me happy. It makes me happy that I'm also part of the growth. It makes me happy that I'm contributing a huge part of that, and that we're creating stars, you know, I feel like now competing with other countries is on the table," he says.
He is happy that his contribution to the Kenyan TV and film scene has certainly not gone unnoticed.
Until he meets any more heads of state, Pascal will continue entertaining people and making them smile, whether it's through his puns-(which most of the time are a hit but sometimes fall flat) or through his acting.