On money, children can learn early
Given how important financial skills are to navigating life, it is important that children learn the essentials about money to live financially fit lives in future.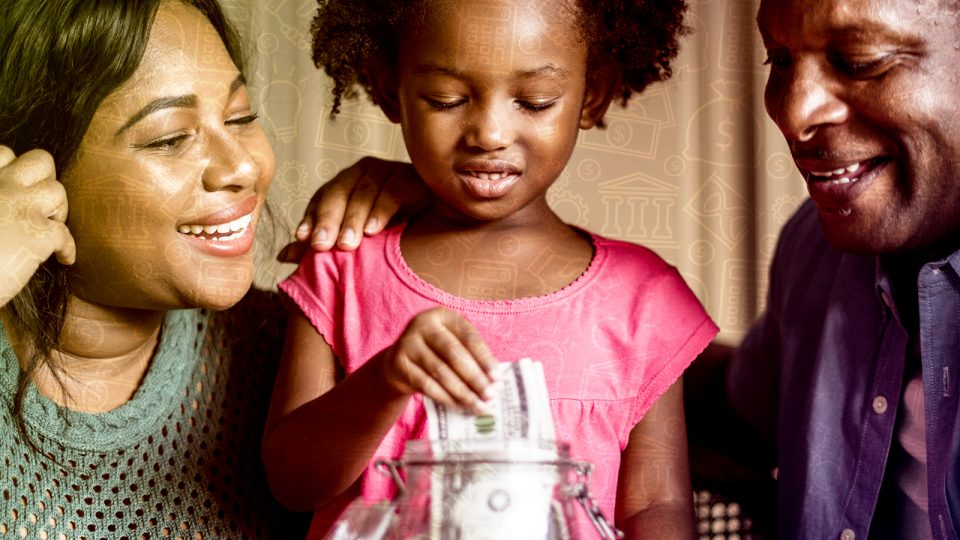 A few weeks ago, Edwin Mudoga's sons started selling homemade juice to their neighbours in the estate.
It was an idea that Edwin floated to his two older sons aged 18 and 7 after he noticed that they preferred to blend fruits rather than eat them whole every time he bought some.
Seeing their interest, their mother bought fruits worth KSh500 and 150 bottles from a manufacturer in Nairobi's Industrial Area that each cost KSh9 and with that, the boys got down to business.
"Once they bought into the idea I wanted to cultivate a business mind in them by getting them to spend their time in a productive way," says Edwin.
With schools closed because of the pandemic, this was a perfect opportunity to help them learn financial skills.
Within the first week, they had sold 30 bottles at 100 per cent mark up, Edwin says. A one litre bottle of juice goes for KSh140.
The older son gets to keep the profits as pocket money which he also uses to buy more fruits. Currently, he is playing around with various designs to come up with a logo for his business.
With Edwin's guidance, the boys have started to keep a record of what they paid for the fruits and how much they make in revenue and profits after selling the juice.
That work is handled by the elder boy and Edwin also gave him a phone to help him reach more customers, take orders and research new recipes. The pineapple mint juice he makes is a big seller at the moment.
One of the lessons he wants them to learn is to "work for what you want."
"We don't particularly live a bad life but I want them to know that you can't sit and wait for things to happen," says the father of three. "I also want them to think business; buy low, add value and sell high,"
He also wants them to learn about responsibility. Edwin says if they are serious about the fruit juice business, he may allow them to start other businesses.
"Jobs are scarce now and we are feeling the pinch. If things don't improve, how will life be in the next 20 years? Giving them a good foundation today will help them build skills that they can use in the future," he says.
Edwin is among parents who want to avoid a situation where their children grow up with without being taught basic financial concepts and end up learning about money the hard way when they start working.
They are of the view that financial literacy should be a part of their children's thinking, and that shapes their thinking and values about money.
According to Elizabeth Waithaka, CEO of Attique Africa, a financial literacy and investments advisory company in Nairobi, financial literacy is a core life skill that should start in the early years.
Elizabeth, who also describes herself as a money coach, says it's best to teach money lessons at a younger age because they stick for a lifetime.
"Money is a difficult subject that affects all of us. It needs preparation and confidence. As parents, there is no one set way to teach children about money because we interact with them based on our financial groups and capabilities," she says.
One of the earliest lessons about money children learn is when they are told to bring back change after going to the shop.
Another way to teach them how to start saving, is to start a piggy bank saving at home.
Elizabeth says this is one of the powerful ways to teach them about money. But, one should also show by example.
"Give them money to put in the piggy bank and show by example by also putting money in it," she says.
Including them in family budgets is also a big starting point. This way, they can understand how much the family makes, the cost of items, and where and when to shop for things at a bargain. This is also a gateway to learning financial responsibility.
"Discuss how much things like milk cost. For the younger ones, you could ask, when you lose a pencil, how much have you lost? Or, in a term, if you lose five pencils, how much will you have lost by the end of the term?" Elizabeth says.
Children can learn about money early in their lives. Elizabeth says five years is the best age to start because that's when they start appreciating things.
But while teaching them about how to handle money responsibly, parents should also teach them that not all things require money.
They can also be taught about money through character development.
"For example setting money goals is taught through patience and comparison shopping is taught through moderation," says Elizabeth.
To make good money choices, children need real life experience to help them build healthy financial habits. One of the ways to do this is by providing them with an allowance.
If the allowance is tied to a chore, it will teach them the relationship between work and pay. Giving an allowance also teaches money management skills like saving for what they want or how to budget their money.
When it comes to saving, there are lots of options parents have to save for their children's future such as a KCB Cub Account. Here, they can also encourage them to save a portion of their allowance.