Kenyan content creators cannot rely on one source of income
Content creators are making money elsewhere away from the platforms that originally launched their brands to ensure long and sustainable careers.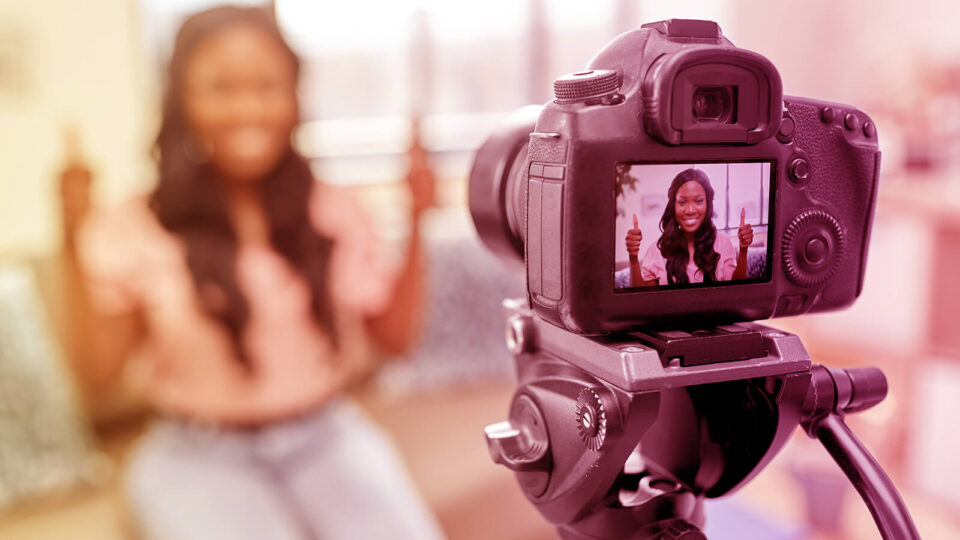 For content creators and influencers who want to stay relevant, releasing content is just as important as monetisation. As the digital economy expands, the monetisation landscape is gradually shifting and content creators are no longer depending on brand sponsorships to earn an income.
Content creators are making money elsewhere away from the platforms that originally launched their brands to ensure long and sustainable careers. They are no longer relying on just YouTube, or Instagram, or TikTok, and are now finding independence over their income by diversifying across other platforms or ventures to build sustainable careers.
Timothy Kimani popularly known as Njugush was an actor before he became a content creator and started making satirical skits, created the standup comedy special Through Thick and Thin (TTNT) and ventured into the clothing business with a clothing line called Be Knit.
Former radio presenter Adele Onyango, started a podcast called Legally Clueless as a hobby which morphed into a career. She now hosts workshops which teach other up and coming podcasters how to build sustainable podcasts and earn a living from it.
Comedian Crazy Kennar is widely known for his hilarious skits on Instagram, Twitter and TikTok and YouTube. He also opened a restaurant back in 2021 and owns Kazi App which connects service providers to potential employers.
The list goes on.
Over the last few years, the creator economy has seen exponential growth, and has given content creators tools to produce top notch content and created different avenues for income generation.
SemaBOX Africa recently held a townhall meeting with content creators to discuss Kenya's digital economy and how to make content creation a sustainable career that can stand the test of time. In the discussions, it emerged that creators need to stay ahead of the curve by diversifying their income streams.
During the discussion, Njugush who ventured into content creation from acting, revealed he started out by making skits that attracted clients who wanted to advertise with him.
His content creation journey has seen him work with various clients such as Safaricom, Bountiful Safaris, Equity bank among others.
As with every journey, there are challenges but when Covid-19 hit, Njugush realised that he needed to do more.
"As content creators sometimes, we wait for clients to come and give us gigs, which is a good thing, but we also need something else and if Covid-19 is something to go by, it taught me a lesson on having multiple sources of income as a content creator," he said.
Njugush said when the pandemic started, most clients reduced their budgets, and with people staying at home, they needed entertainment and this is what he cashed in on.
"I had planned to host my second live show in 2021 after a successful one in 2020, but now we had Covid-19 which came with a lot of restrictions. This is when I decided to host a virtual show with few attendees and then sell the video material to the audience. That's how we started this journey on having multiple sources of income through your content where you can be sitting at home and your work is earning for you," he said.
Eddie Butita who is a content creator and the founder of SPM Buzz, a news and entertainment digital platform, said he has maintained his career by launching new products after every two years.
"I started as a comedian on Churchill show in 2011. In 2017 there was huge demand for comedians to be corporate MCs but that would mean having few shows as we were many (comedians) all offering the same service and so, this wouldn't be sustainable. That's when I decided to do a big show in Dubai with some fellow content creators and it was big. I came back to Kenya and started doing campus tours and skits for YouTube which attracted advertisers," he said.
After 10 years on radio, Adelle Onyango, in 2019, left behind a career as a radio host to launch the podcast Legally Clueless. She has so far sustained her content creation journey by having new innovations on her podcast to ensure that her business can make money without depending on advertisers.
She has also come up with a curriculum for the workshops she hosts to teach content creators how to create sustainable online content products.
"One of our missions at Legally Clueless is to ensure we upscale Africans when it comes to creating digital content. I need more content creators who will make content that can stay through the ages, content creators who are thinking of building a media business so that you see long term. Sustainability is key in any content creator's career journey because you never know what tomorrow holds," she said.
Figuring out additional monetisation avenues is an ever-evolving landscape for content creators. With the right combination of creativity, strategy and passion, they can build a sustainable career anchored on their unique talents.