Job opportunities created by the pandemic
The Covid-19 pandemic has triggered one of the the worst job crisis in history. It has rendered many jobless, but it has also created job opportunities in the economic sector that can be exploited for financial gain.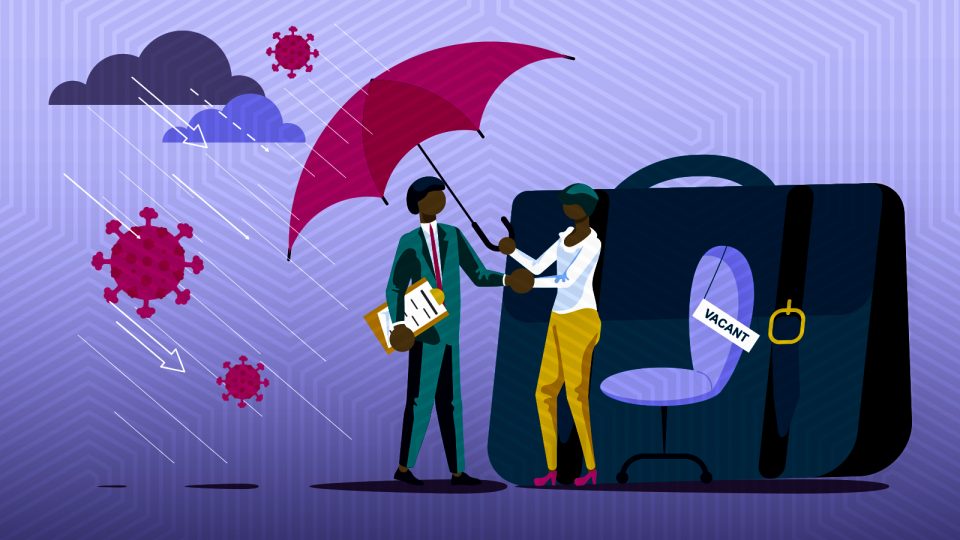 The coronavirus has eliminated or suspended millions of jobs globally. It has battered the job market in numerous sectors including entertainment, hospitality, airline among others, leaving millions of people unable to cater for most of their basic needs.
But it has also created unique job opportunities in some sectors, which remain unscathed and continue to thrive.
These are some of the job opportunities that can earn an income
Pharmacy doctors
Pharmacists are arguably overlooked when reflecting upon the impact nurses, doctors and specialists have in taking care of patients. These, are however professionals who have also been extensively trained in providing basic healthcare services like blood pressure screenings, checking blood sugar levels and interpreting what these readings mean.
Pharmacy doctors can be the easiest go-to option for recommending over the counter prescriptions for common ailments, saving you time and money that could have otherwise been spent in long queues with slow service at a hospital or doctor's office.
Deliveries/Courier services
This is one of the jobs in the gig economy that has seen more demand during the pandemic as people seek quick ways of having the outside world brought to their homes.
More and more people prefer to shop online and have food, alcohol, groceries, and cooking gas delivered right to their doorstep.
ErrandsGuy, is one such platform in the gig economy which gives young people opportunities to earn money by running errands for people on duties like shopping and deliveries.
Menu on demand
2020 was the year many people discovered new talents while being cooped up at home, as evidenced in the numerous social media posts of baking banana bread.
From baking to cooking, some have turned these talents into money making ventures, taking food orders, cooking and delivering them to offices and other work sites.
Plat-Del, an online food delivery service, contracts the services of food vendors, majority who got onboard last year, while the platform delivers the meals.
Marketing Manager, Yvette Cheptoo says Plat-Del saw a surge in business last year having served a huge number of clients by delivering food to offices.
Tutors on demand
Because of the pandemic, the interactive, collaborative and predictable nature of the traditional classroom was disrupted, making learners miss out on almost a full school year.
As a result, parents are hiring tutors as an education solution to offer extra help, to assist children who have fallen behind catch up with their studies.
Egadwa Mudogwa, a father to two school going children is one such parent who uses the services of a private tutor. The first time was in 2019, and the second time, in 2020 after the pandemic disrupted learning.
"In 2019, I hired a personal physical tutor for my eldest son during the December long holidays. But last year we had to conduct online lessons to adhere to safety guidelines," he says.
E-commerce
Small businesses have been the most affected by the pandemic. While some are struggling to keep afloat, others have completely shut down. But e-commerce is thriving despite it all.
Small business owners have taken their businesses online to add efficiency and innovation. And those just starting out have turned to online marketplaces to try their hand at selling kitchen wares, clothes, make up, furniture, advertise painting services and so much more.
Halz Collection on Instagram, which started last year, is an example of a micro business that uses the online space to sell second hand baby clothes.
According to a World Bank article, the pandemic has induced an e-commerce boom and dramatically changed the retail landscape because of movement restriction measures, and because people are wary of visiting physical shops. In Africa, the article states, Jumia registered a fourfold increase in sale of groceries.
Laundromats
As the COVID-19 restrictions were being enforced, people were no longer using "mama fua" services, and therein opened an opportunity for laundromats.
The convenient services they offer are a key selling point for those who would rather not spend their time doing laundry.
There is a huge potential for the laundromat business in urban areas like Nairobi, Mombasa, Kisumu among others. While launching a laundry shop in Buruburu last year in September, LG East Africa Managing Director Sa Nyoung Kim said laundromats remain an untapped business opportunity in the Kenyan market, stating that " With this Laundromat store, we seek to empower interested entrepreneurs and investors who are looking to venture into the laundry business market and set up their own self-service laundry stores,"
Laundromats provide delivery and pick up services for cleaning, ironing and folding clothes.
Online fitness trainers
Gyms and fitness centers were among the facilities ordered to close when the pandemic first hit Kenya.
Fitness trainers and centers have therefore jumped at the opportunity to recruit those members who are still hesitant to go back to the gym, to offer them virtual training sessions.
Online gyms have brought instructors with experience to the comfort of people's homes, trainers like Shiv Simani and weightlifting Coach Winnie Okoth.
Apps like Manyactive, which connects trainers to clients are available to access online at one's convenience.
Content creation
Creativity in the online space has become trendy. It is a valuable tool that many, like Over 25's Just Ivy, who ventured into last year, have capitalized and professionalized as a job opportunity.
The slump in outdoor activities has acted as a catalyst for content creators in various platforms like Instagram, TikTok, and You Tube to give audiences quality entertainment from music, podcasts, storytelling, fashion and lifestyle content.
With the pandemic decimating entertainment activities that require large gatherings and, content creators are flocking social media platforms to eke out a living.
Musicians, who form a large part of content creation, are releasing singles and albums on You Tube, then promoting them on other social media platforms to gain traction and tap into new revenue streams.
Healthcare opportunities
There are jobs that did not exist before the pandemic but now see a surge in demand. For example, there are now COVID-19 test centers with trained testing technicians administering swab tests.
There are also lab technicians, like John Francis Chiira from M-PESA Foundation Academy, who have developed new skills to make hand sanitisers that the school uses.
And with manufacturing operations slowing down, tailors are also making cloth masks as the coverings are still needed, at least until the vaccine is available in Kenya