Insurance options for polygamous families
In Kenya, most insurance companies only recognise the principle member, one registered spouse and up to four children. So what options are there for polygamous families?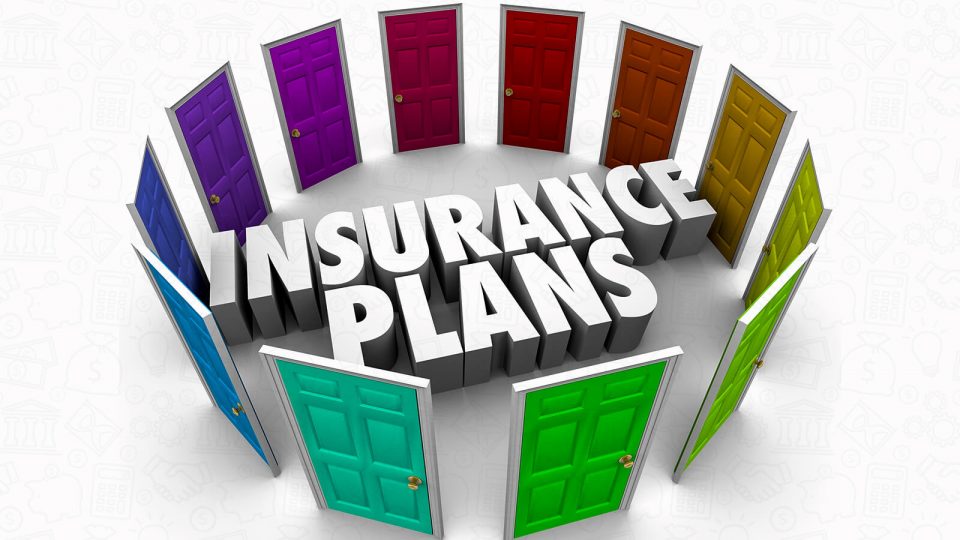 Polygamy is a thorny topic, but it has long been a cultural practice in Kenya which was signed into law in 2014 legalising it.
Almost 1.5 million Kenyans or 6.5 percent of the married population, are in a polygamous marriage, according to latest national survey by the Kenya National Bureau of Statistics (KNBS) shows.
Much of the world frowns on the practice of polygamy. Most countries around the globe ban or restrict marriages to more than one spouse at a time. And polygamy is decried by the United Nations Human Rights Committee and women's rights organizations as discriminatory to women.
Interestingly, having multiple wives is common in about a quarter of the world's nations, predominantly conservative male-dominated communities in Africa and Muslim-majority countries where it is part of traditional or religious customs.
"Polygamy marriages exists and are socially and legally acceptable in addition to monogamous marriages," says Abdul Hakeem, an Imam in Nairobi. "Whether Muslim, Christian or any other religion, in Kenya, polygamy is alive like the morning star. There are lots of second marriages and second wives – it's rife."
It is almost seven years since President Uhuru Kenyatta in 2014 signed into law the marriage bill legalising polygamy. The Marriage Act, 2014 recognises polygamous marriages that predate it and allows men to marry as many women as they please, and they do not have to consult their wives before doing it.
"Marriage is the voluntary union of a man and a woman, whether in a monogamous or polygamous union," a presidential statement said when the bill was signed into law.
Further afield, South African government has made a proposal to legalise polyandry – when a woman has more than one husband at the same time.
All these developments and aspects of polygamy, have continued to attract interest about insurance options for spouses in such families as well as their children and dependants.
According to Stephen Kwe, a financial adviser at Liberty, in Kenya, most insurers recognise the principal member, one spouse and up to four children for the medical cover, especially in instances where the cover is from the employer.
"If you come from a polygamous family, most insurance players recognise principal member, one registered spouse and up to four kids, drawn from any the wives," Mr. Kwe said.
"In a case where it's an employer-sponsored health insurance, most organisations restrict the medical cover to one principal, their spouse and up-to four kids. If the principal member is a man, he must register the official spouse with the Human Resources Department.
"For the kids, the man must present the birth certificate to the effect that you're the father."
One option for polygamous families is to complement the sponsored medical cover for the additional spouse and children.
"Polygamy is rife in our community, some families have opted to make it open, while in other families the second wife and their children are kept in the closet. When it comes to such cases, we advise our clients to complement the insurance cover sponsored by the employer," says Rehab Wanjiku, a Nairobi based insurance broker.
"Most insurers recognise one man, woman and up to four children, that's the industry practice. If you have more than two wives and more than four kids, you'd be forced to have the second cover with the second wife as the principle member, then the children are included in her cover."
Similar views are expressed by Lucy Ndegwa, Managing Partner at Myers Group Limited.
"Insurance fee is an additional cost to employers and together with the provider, they set the policies for it. Generally, they don't cover more than one wife, but due to the innovations in the industry products are being customised for specific clients including disabled dependants, children from outside wedlock and adopted kids," Lucy says.
"If you have more than one wife, you can negotiate with your employer and you top-up the cover for the extra wife and child in case you have more than four children. The other option is to pay premium for the additional family members."
Early in 2020, a group of men in Awendo, Migori County, from the Union Association of Awendo polygamous Men protested against the NHIF rules limiting the number of beneficiaries of the cover, claiming that the rules were killing their marriage.
NHIF had proposed restrictions of the beneficiaries to the health insurance cover to only one man, one wife, and five children at most.