How to travel on a budget
Traveling to exotic places does not necessarily have to cost you a fortune, not if you know how to watch your money.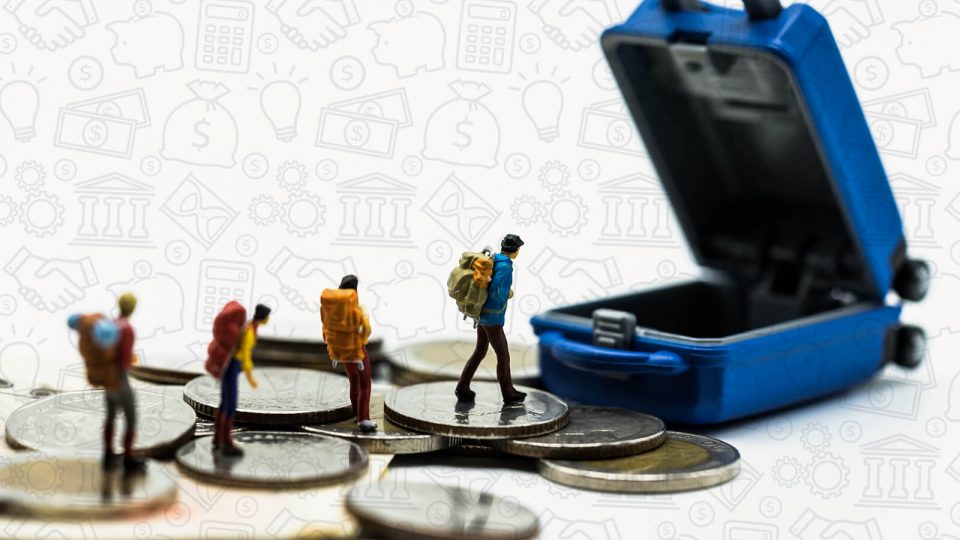 The festive season is nigh. Normally, this would be the perfect time to craft a relax and unwind plan to end the year and usher in a new one.
Only that these are not normal times. With the economic slowdown, occasioned by effects of the COVID-19 pandemic, travel is not exactly a priority to many. Even those to whom it is, can barely afford and are scratching their heads to fit their grandiose dreams of a holiday in a tight budget.
According to Grace Chege, the founder of Leetle Adventures, the pandemic has, without a doubt, impacted travel negatively.
"With the initial ban and current restrictions on international travel, a lot of people postponed to next year or entirely cancelled their plans. Not only that, but job losses, pay cuts and loss of business revenue means that travel has become a luxury for most," Ms Chege says.
Consequently, she adds, tour operators are bearing the brunt, with their tour vans sitting idle for weeks, if not months due to lack of clients; while hotel owners decry drastically reduced footfall.
Fortunately, it is still possible to get away, these tight circumstances notwithstanding. A variety of destinations within the country and the region can be explored on a shoestring budget.
This has been greatly aided by the tourism industry in Kenya, which is taking cue. Hotels, travel agents and the rest of the ecosystem are lining up deals, favourable rates, and flexible payment terms to facilitate the budget traveler.
According to Bobby Kamani, the Managing Director of Diani Reef Beach Resort and Spa, the firm has put in place measures to cater for the frugal domestic traveler, in terms of meal plans, music and entertainment.
"As domestic travelers are generally very sensitive to value for money, our packages are designed as per their needs. Since most of them seek affordability and accessibility in a destination, we have flying packages for them too," Mr Kamani said, adding that the facility engages travelers on social media to co-create 'instagrammable' travel experiences.
Travel agents are also coming up with flexible payment terms and arrangements. Bella Safaris has partnered with Aspira to provide a financing facility, where, with just a 20% deposit, one can go on holiday then return to settle the balance in six monthly instalments. The firm also has an arrangement, where travelers can use Bonga points, Safaricom's loyalty scheme to settle part of the travel packages' payments.
These challenges of traveling on a budget have inspired Ms Chege to found a consultancy – Leetle Adventures, doing exactly that.
"The aim is to break down traditional barriers to travel, such as 'it is too expensive', 'I wouldn't know where to start' and the recent 'I don't want to go to crowded places because I don't want to put my health or my family's at risk of contracting COVID-19'," she explains.
Leetle Adventures allows people to save towards their travel, plan a detailed itinerary to relatively undiscovered locations all within a reasonable budget with rates (mostly) lower than the current market prices.
Here are some hacks from Leetle Adventures for travelling on a budget:
Save – Have a travel fund. Once you settle on a destination of your choice, consult a travel agent to generate a rough estimate of how much it will cost you. Start putting aside money every day/ week/ month until you achieve that target.
Find travel buddies – It is safer, easier and cheaper to travel as a group. It does not have to be a big group but it brings down your travel cost because you can split bills, such as accommodation, group activities, among others.
Avoid 'tourist traps' – Venture into the unknown. Visit relatively undiscovered locations- they are not only cheaper but are less crowded and 'unpolluted'. Compare visiting a beach in Mombasa to one in Kilifi, for instance.
Consult – Learn from those who have done it before. You are likely to get tips on travel hacks on visa procedures, airlines/ bus companies to avoid, best times to travel, dos and don'ts, among others. It will spare you a lot of pain, and money.