How supermarkets make money from crazy offers
Every few weeks, large supermarket chains often have big sales and offers for specific products. This is how they can affors to give such huge discounts and still make money.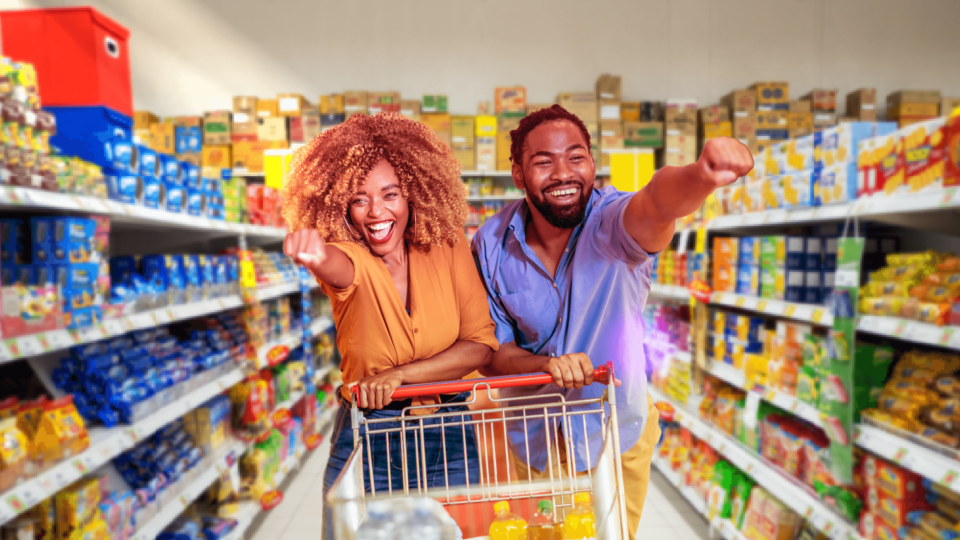 If you walk into any of the supermarket chains in Kenya right now, chances are you will find ongoing promotions or offers on certain select products.
Large retailers like supermarkets often love to offer regular promotions and discounts to their customers to attract and engage them, and entice them to spend more money shopping. Other times, they will put up huge offers on products that will have customers falling over themselves to take advantage of the attractive deals.
How, then do these supermarkets manage to make profits when they sell discounted goods at sometimes half off the original price, or even more?
"They depend on volumes – the greater the number of people walking in, the more money they make," says Alfred Ng'ang'a, a Communications Specialist who has handled communications for several Fast-Moving Consumer Goods (FMCGs), some of which include Nakumatt, Tuskys and Naivas.
"Their profit margin is very small. What they do for you to see an offer is squeeze a supplier. The supplier has been told, 'You have been giving us a margin of 18%, give us a higher margin', say 20%. So, the 20 % plus the normal margin, that's what they extend to you," he says.
Supermarkets commonly run offers on shopping basket staples, which are common household items everyone buys, like soap, sugar, maise flour and cooking oil. Seldom will they do that with electronic items like televisions unless it's a clearance sale. Alfred says when that happens, the supplier has agreed to discount the item significantly.
So, when there is an offer, for example, for sugar, how does a supermarket plan to make its money back?
"When they announce the offer, they hope to increase footfall," says Alfred.
Footfall is the number of people walking into a supermarket daily.
He continues, "Now, if I have a sugar offer, you will easily pick up the product and buy something else that is not on offer. That's how the supermarket recovers. There's a reason they put those products on offer in a specific place, at the entrance, and you have to exit at a different point. On your way out, you'll see some milk or yoghurt. You'll walk around some more and pick up soap or something else,"
At the end of it all, however, the benefit the customer was looking for is gone, but the supermarket has gained.
Supermarket aisles are organised in such a way that customers have to walk up and down different paths. Most of the brand-name goods on the display racks will be at eye level, where it's easy to see an item, pick it and put it in the cart. Products like milk, bread and eggs will sometimes be stored at the back to make customers go through almost the entire store, where, along the way, they will probably pick and buy more than just the essentials they came in for. It's a technique developed to make people spend more time and money at the supermarket.
What supermarkets find challenging, however, is converting online surfers into buyers because they rely on shoppers to make impulse buys. As such, most discounts are offered in-store and to customers in their loyalty programmes.
"There are not many offers online for supermarkets unless you are part of the loyalty points programme because that's what they have sold to the supplier. They have told them, 'You are giving this offer to our 300000 loyal customers, and you are going to get a benefit of your product uptake faster, and we will also pay you faster," he says.
With most people trying to cope with the high cost of living and tough competition among retailers, promotions for consumers and opportunities to save are abound. Customers, however, must be keen to discern if a deal is genuine.
"For something to be on offer, it should be at a discounted price than what it normally is. But advanced markets have moved from that point to packaging, so the offer you get is really not on price, it is on quantity, so if you buy a kilo of rice, you get 1.25kg," Alfred says.