How NMG share buyback will impact individual shareholders
The media company's board has approved a proposal to buy back up to 10 per cent of its issued shares under a rarely-used provision in the Companies Act.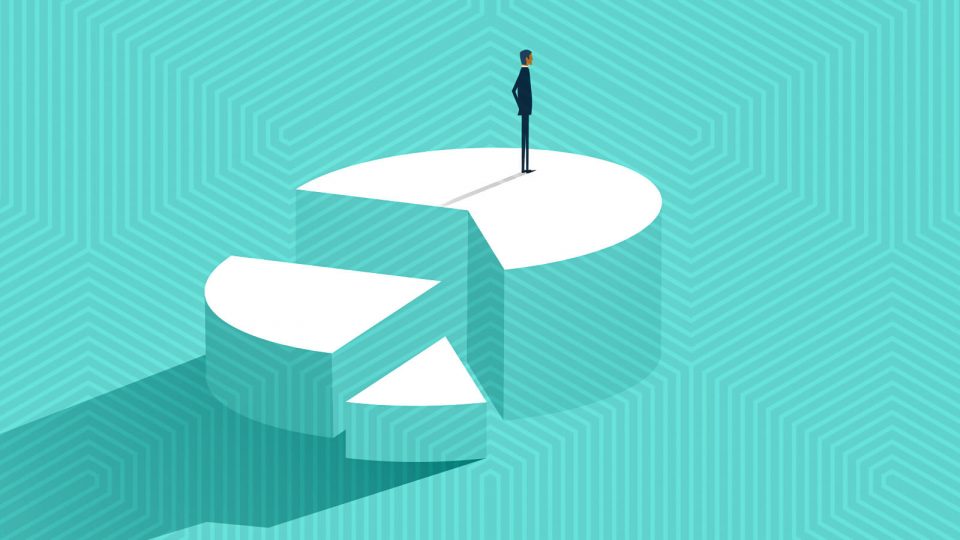 Nation Media Group (NMG) has expressed interest in buying back its shares from the market in a move that typically expresses its dissatisfaction with the current stock price, which has fallen more than tenfold over the last 10 years.
The media company's board has approved a proposal to buy back up to 10 per cent of its issued shares under a rarely-used provision in the Companies Act.
NMG has 188.5 million issued shares and the buyback means that 18.85 million shares are going to be bought back, which would value the buyback at KSh303.8 million going by the stock's current prices.
So, exactly what is a stock buyback, and why is it a big deal?
A share buyback is when a company repurchases their shares, usually to consolidate ownership or when a company feels its stock are undervalued.
"If a stock is dramatically undervalued, the issuing company can repurchase some of its shares at this reduced price and then re-issue them at a later date once the market has corrected, thereby increasing its equity capital without issuing any additional shares," says Nelly Gitau, a partner at Oraro & Company Advocates. 
A share buyback typically signals that management believes the company is significantly undervalued- though it could also indicate a lack of reinvestment options for the company. 
"By purchasing its stock, a company reduces the number of shares outstanding without affecting its reported earnings," says Benard Muriithi, an Economist at Lozi Consulting. "Although buying back shares can improve the overall earnings per share as the number of shareholders reduces, the value of the business remains unchanged."
Although there are various reasons why a company may attempt a share buyback, the most common reason is when a company has a large cash surplus in the balance sheet. Having a lot of cash in the books is not considered financially healthy as it shows inefficiency in utilizing assets. NMG had a cash and cash equivalent of approximately Kshs. 2.7 billion as per its reported June 2020 financials. 
The market has reacted well to the proposal, with the stock's price climbing steadily since the announcement: it has gone from KSh14.65 on February 25 to KSh17.10 on March 1.
Although share repurchase is still an alien concept in Kenya, it is widely practiced in other markets. One of the most prominent and recent cases was when Japanese conglomerate Soft Bank completed the purchase of its shares of up to 12.3 per cent of its stock worth over KSh470 billion in 2020.
Locally, two NSE-listed firms — Crown Paints and Centum — have previously declared their intention to buy back shares but due to the absence of guidelines by the regulator, they ran into hurdles and had to freeze their ambitions.
"The Capital Markets Authority (CMA) has since issued guidelines on share buy-backs thus the buyback programme by NMG is a more likely success, in addition to its cash position," says Eric Musau, Head of Research at Standard Investment Bank.
The draft guidelines were issued in mid-2020 and are in the process of being revised following public participation.
Should an individual give up their shares or hold on to them during a buyback offer?
"Buybacks are often meant to boost the company's earnings per share as it reduces the number of shares. This, however, is usually not guaranteed," says Jared Osoro, FSD Africa Director, Credit Market.
If the buyback price is at a premium to the market price, a buyback can be an attractive opportunity.
"Individuals shareholders should sell 50 per cent of their shares and retain the other half during a buyback. Buybacks can also end up benefiting the shareholders who are exiting if they are given a price incentive to sell back to the company," Mr. Osoro added.
An alternative way of looking at it, especially for more risk-prone investors is to buy more shares, says Johnson Nderi, Manager, Corporate Finance and Advisory at ABC Capital.
"If the company is buying back shares, it means that the company believes in itself, and believes that buying back shares at the current market price is a good deal. So individual shareholders have the option of either buying more shares or you can wait until the effect of the announcement peaks," Nderi told Moolah.
In the eyes of some investors, however, the buyback only underscores a company's weaknesses. A business needs to utilize its cash either to grow its capacity or grow inorganically through acquisitions.
NMG, the leading media house in the region publishing Daily Nation, Business Daily, Taifa Leo and the Citizen (in Tanzania), and Daily Monitor (in Uganda) has seen its turnover plummet consecutively in the past five years. In April 2020, the company reported a 23% reduction in profit after tax for the full year ended December 2019 to Ksh856 million down from Ksh1.1 billion reported the previous year.
Against the backdrop of economic fallout due to the impact of Covid-19, analysts expect depressed earnings from NMG in this financial year.