How much does it cost to raise a child in the first year?
That little bundle of joy may be small but can put a big dent in your wallet.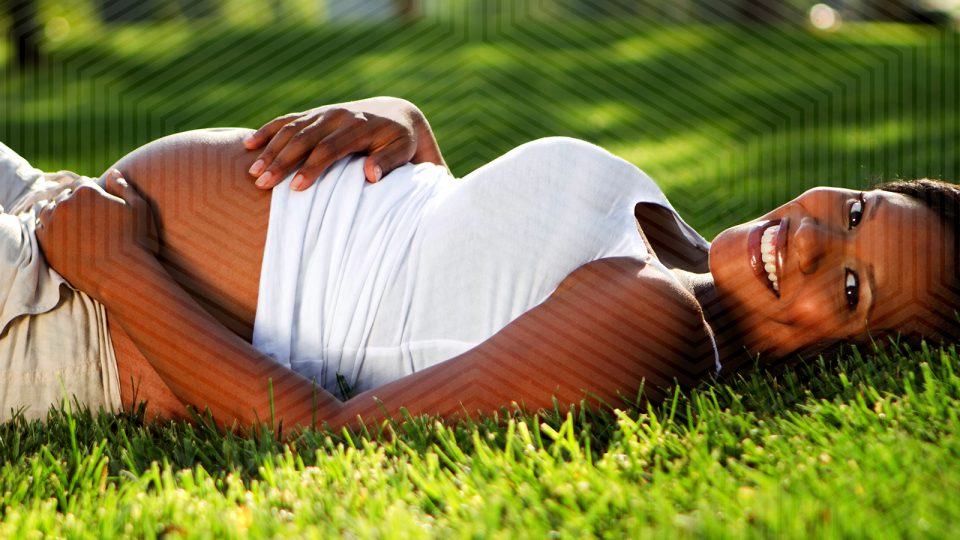 Bringing a new baby into the world can be a joyful experience, but that thrill also comes with a price tag right from delivery and into raising the child.
Just ask Nimo Wamathai, who had to part with KSh700, 000 as part of her maternity fees as a result of complications during her pregnancy.
Nimo had planned for the expected costs associated with the birth of her child, but her condition threw her budget off by hundreds of thousands of shillings. Luckily, her medical insurance company covered part of the bill.
"This is the most I have incurred since I became a mother," Nimo says of her medical bill. "But other than that I had to move to a bigger house, which means higher rent and getting a nanny to help me look after the baby,"
The average cost of delivering a child in Kenya ranges from KSh40,000 to KSh100, 000 for normal deliveries, while Cesarean Section deliveries can rack up charges between KSh100,000 and Ksh220, 000.
For instance, at M.P. Shah Hospital, a normal delivery package supervised by a doctor is KSh99,000 and a Cesarean Section is KSh220,000. At Avenue Hospital, a normal delivery package is KSh30,000 while the ABC package, which consists of AHC Antenatal Clinic, antenatal profile, obstetric scan, one obstetrician visit, multivitamins and ferrous sulphate, delivery, whether normal, vacuum, or by caesarian section, a follow up postnatal visit, Well Baby Clinic for a year and KEPI vaccines for the baby is KSh130,000.
In public hospitals, NHIF cardholders pay waived fees or don't pay at all under the Linda Mama programme. The programme caters for antenatal care and post-natal care up until 6 months.
For those with financial ability, the addition to the family means getting a bigger house to accommodate their bundle of joy in a spacious setting. And like Nimo, it also requires hiring a live in nanny who is paid KSh6, 000 every month.
Her other expenses include diapers, fruits and vegetables, and since her baby is eight months old, a few toys.
"I buy two packs of diapers every two weeks. One pack costs about KSh1,200. I also spend about KSh500 a week on fruits, vegetables, yoghurt and other foods like porridge flour. And now that he is growing very fast, I have to buy new clothes for him. During my baby shower, I was gifted clothes that he could wear up to one year, but he is a big boy, and he wears sizes meant for 18 month olds," she says.
Baby showers are a common practice to celebrate and gift new moms to be. Those lucky enough receive money as a gift and items the baby will need during their first year of life, some, even up to two years.
However, buying new clothes can be a bit costly. For instance, at Zunus Baby Shop on Biashara Street, a warm romper goes for KSh2,350. A crib, depending on the style costs between KSh15,500 and KSh31,500.
Still, new parents can save on some of these essentials by shopping at thrift stores or by buying larger sizes that the baby can wear in a year or two. Alternatively, they can take advantage of hand-me-downs from siblings or friends.
Ongoing and one-time costs
As children grow, it becomes clear that delivery costs are not the only budget busting items. Raising them requires more money. Childcare, diapers, wipes, formula, food, clothing, routine medical checkups, medicine and toys are some of the things parents continue to pay for during the child's first year of life and beyond.
Still, there is a reprieve because some items are only bought once. These include a crib, a car seat, dresser, beddings, feeding bottles among others.
Babies are tiny, but they come with big needs that require a sensible budget. And while their arrival is exciting, they can be financially overwhelming.
What Rose Moruri didn't have, when she found out she was pregnant with her first child, was a budget. She was 27 at the time.
"How silly was I?" she wonders now.
After several years of trying to get a baby, in 2015 after a doctor's visit, Rose discovered that she was pregnant.
"Immediately after I left the doctor's office I went straight to a baby shop in Buruburu. I remember I had a credit card and I went on a mad shopping spree. You see how women walk out of boutiques in movies with shopping bags in each arm? That was me. But in my defense it was the excitement of getting the best news in the world," she says.
By the time her son was born, Rose says she had spent about KSh200,000 on baby clothes.
Her maternity fees on the other hand cost KSh200,000 which she paid through her medical insurance.
Additionally, she bought baby books "which I never read and diapers in bulk which I ended up not using because my baby reacted to them."
Some of the things she bought, Rose says, may have been unnecessary, like the dozens of baby shawls and pre-walker baby shoes which her son never wore.
She also specifically remembers buying a toddler basin for KSh4,500 and several feeding bottles from high end brands Avent and Lansinoh. Depending on where you buy, a 260 ml Avent feeding bottle goes for about KSh1,862 while a Lansinoh 240 ml bottle goes for KSh1,200.
"I had almost 10 of these bottles. To be honest I only ever used like three of them. But I don't regret it because I made better choices with my second born; with my first born, all his clothes were brand new but I shopped both mtumba and new clothes for the smaller," she says.
Older and wiser, with her second child, she only ended up paying KSh40, 000 to give birth. The only thing she splurged on were the feeding bottles which she only bought two.
One of the biggest financial lessons she has learnt through motherhood is to buy just enough. Hers was a reality check on the financial front to make better money decisions in order to raise her children without stressing over finances.
Budgeting for a baby's expenses during the first year
Here are some of the expenses you need to meet in the first year of their baby's life.
Childbirth-This is not an emergency so start saving early. This is one of the most expensive parts of bringing a child into the world. Check with your health insurance policy to see how much you are covered but also save for any risks that may arise.
Childcare-If you need a nanny or a baby sitter, start looking early, preferably months before the baby arrives. This will give you time to find out whether you will get along and if she is the best choice for your baby. Factor in her salary.
Food and feeding-Breastfeeding is free. But you will need accessories like a breast pump, milk storage bags and bottles if you are going back to work.
Housing-If you anticipate moving to a bigger house with a dedicated nursery keep in mind that this will come with additional rent every month.
Diapers and wipes-A new born goes through diapers very fast. Always make sure you have surplus diapers and wipes so you are not caught unaware in the middle of the night.
Health Care-Don't forget to add your little one to your health insurance policy in all the excitement. Also, vaccines after the first year are ridiculously expensive if you chose to use baby friendly vaccinations. Check with your provider if they cover baby friendly vaccines, otherwise start saving early for these too.
Clothing-Baby clothes are expensive. If you are not too fussy about designer duds you can shop at thrift stores. Babies also grow very fast and outgrow some clothes before they wear them. Buy larger sizes. However, you will want to get brand new items like vests to avoid skin irritation.
Toys-Top of the line, brand new toys can make a considerable dent in your bank account. You can wait and buy them at annual sales as the toddler plays with brightly colored cute and cuddly stuffed animals.