How much does it cost to move out for the first time?
There are many expenses you'll encounter when you live on your own for the first time. Here is what to expect and how you can minimise the costs.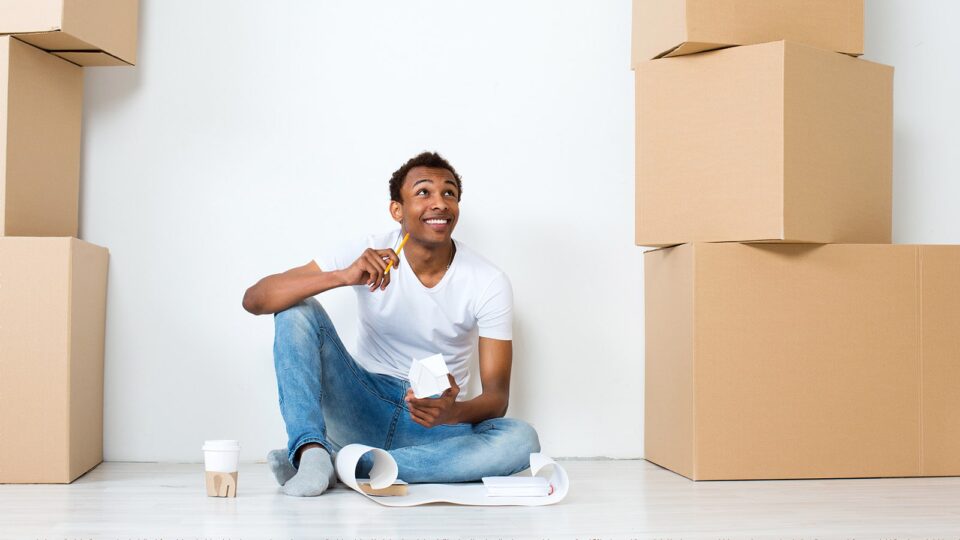 Moving out for the first time may be both exciting and terrifying. One of the most crucial factors to consider when planning your move is cost. This article, will look at the numerous factors to consider when moving out for the first time and offer pointers on how to keep your spending under control.
Rent
Rent will most likely be your most significant continuous spend. The rent will vary depending on the property's location, size, and amenities. Rent costs are generally higher in larger cities and areas with a high cost of living. The size of the property will also influence the cost, with larger properties often costing more to rent. Rent can also be affected by amenities such as a pool or a gym.
Security deposit
Another thing to consider when moving into a new rental home is the requirement to pay a security deposit. This is normally the equal to one month's rent. This deposit will be used to cover any damage that occurs during your tenure. If the property is kept in good condition when you leave, your security deposit will be returned to you. Before deciding where to move, it is critical to conduct research on the area, compare pricing, and read reviews on various properties.
Furniture and amenities
The cost of furniture and amenities is a significant expense when moving out for the first time. Depending on the size of your new home, you will need to buy new furniture such as a bed, couch, dining table, kitchenware and appliances, television, and so on. You can furnish your new house without breaking the bank if you shop around, buy secondhand items, and take advantage of deals and discounts. This can save you a substantial amount of money.
Moving truck/moving company
Moving costs are another factor to consider before moving. If you decide to move yourself, you will need to rent a moving truck. You may also be required to pay cleaning fees before moving into the house. It is crucial to know that the cost of renting a truck will vary depending on the size of the vehicle and the distance traveled. This will help to keep this expense under control.
Commuting costs
Don't forget to factor in commuting costs when choosing where to live. Rent may be cheaper the further you live away from work, but the money you spend on commuting to and from during the week can add up, and that includes money spent on fuel and parking fees.
Utilities
It is also necessary to account for the cost of utilities. Utilities include services like electricity, gas, water, and internet. When moving out for the first time, it's important to budget for utility costs, as these costs can quickly pile up. You may save money on your utility bills by researching and comparing different products, suppliers and packages.
Overall, moving out for the first time can be a difficult and costly process, but with proper planning, budgeting, and consideration for the costs involved, you can make the process more bearable and save money in the long run.