How high cost of feeds has farmers in a killer chokehold
If you are in commercial farming, you have to put things on paper before it is too late. Keep your records.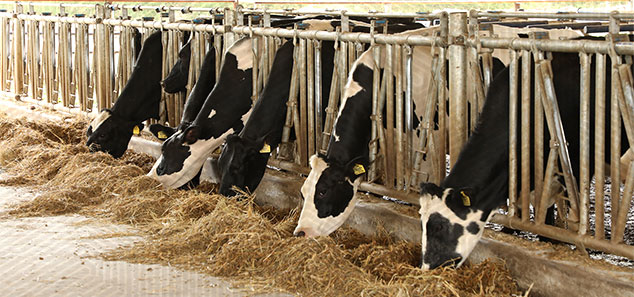 A few years ago, his was a busy life. Gichia had nearly everything he had wanted as a farmer. His farms were a hive of activity and the cash was flowing, but unfortunately he lost everything.
It is 11a.m. in Gatukuyu village near Thika, Kiambu County, and Joss Wanjihia Gichia is staring at his rundown animal feed mill.
His blank stare manifests deep thought, resilience and defeat in equal measure.
A few years ago, his was a busy life. Gichia had nearly everything he had wanted as a farmer. His farms were a hive of activity and the cash was flowing, but unfortunately he lost everything.
Now, it is almost quiet. All that remains is a shell of his milling plant, a few sacks of feeds, dusty worn-out equipment and a handful of chicken and cattle.
In the early eighties, Gichia worked as a technician at Posta Kenya, earning KSh2,700 per month, with an increment of KSh200 every year. After 10 years in the same position, he decided that he had accumulated enough capital to fund his passion in farming, and he resigned.
Gichia became a poultry farmer in 1995, following the trend in the country at the time of setting up a poultry farm, and later established himself as a dairy farmer. He started out with 200 chicken and two cows, and over time grew the numbers to a staggering 4,000 layers and a herd of 50 cattle.
His business was thriving, but like many other businesses in Kenya, the rising cost of production weighed him down and he soon realized he was on the loss trajectory. A 90kg bag of layers mash at the time would go for about KSh600 whereas a tray of eggs was KSh200.
Things did not get better because after a while, a bag of layers mash skyrocketed to KSh2,000 for a 90kg bag with a tray of eggs only increasing to KSh250.
Currently, the price of a 70kg bag of layers mash is at a high of KSh4,500 up from KSh3,800 in April, 2022, chick mash is going for KSh4,940 from KSh4,200 while dairy meal is now retailing at KSh2,850 up from KSh2,500.
"If you calculate the cost of feeds versus what you are getting from the poultry, you realize you cannot break even. Feed prices have always gone up but the egg prices do not change much," Gichia said.
In 2016, he thought of bridging the gap by venturing into animal feed manufacturing. "Maybe if I did my own feeds, I'd have an upper hand," the farmer recalls thinking. His thoughts turned to action after his milling factory roared to life and operated for 5 years, before closing down in 2020.
Gichia started with 200 animal feed bags in the first month and by the time he was shutting down, he was producing an average of 1,500 bags. Farmers would run to buy from him in huge numbers on credit and within no time, they were unable to pay him for lack of funds.
To keep production going and match the demand, he turned to banks for loans but in the end, the books did not balance.
His dairy farm was no different.
In 2021, his cows would give him an average of 500 liters of milk a day. According to Gichia, the cost of production per litre was around KSh40, yet milk processors bought the same litre at an average of KSh35 and KSh40. Profit margins were non-existent.
He now advises business owners to be aware of all expenditures; "If you are in commercial farming, you have to put things on paper before it is too late. Keep your records."
The market was also overwhelming the farmer's efforts. Competition from other neighboring countries such as Uganda also meant that he and other local farmers had to sell their eggs at a loss. With those numbers, that was the last straw and there was no way he could break even, he had to shut down his business.
Gichia attributes this failure to the high cost of raw materials for animal feeds. Maize, for example, which constitutes 40 per cent of the feeds, has over the years become scarce and costly.
According to John Gathogo, Publicity Advocate at the Association of Kenya Feed Manufacturers (AKEFEMA), a 90kg bag of the said maize from Malawi and Zambia currently has a landing price of KSh6,000.
This is also majorly because the continued weakening of the Kenyan Shilling has continued to push up the cost of production as these countries are now quoting product prices by the dollar, rejecting the Kenyan shilling.
"Millers are therefore worried that they might soon not afford key ingredients needed and this points to tough times for consumers who will have to absorb the extra cost when buying animal products such as eggs, meat, and milk across the country," Gathogo adds.
To help lower the cost of feed products, AKEFEMA have continued to aggressively engage the State Department of Livestock and other agencies & stakeholders on adoption and importation of genetically modified organisms (GMO).
This is due to the very nature of the biotechnology involved, which helps farmers increase production thanks to herbicide and pesticide resistant crops. This however, is yet to be implemented.
"The government also announced that it would publish changes to GMO rules governing the importation of yellow maize in the Kenya Gazette, but the notice is yet to be published almost a year on," he said.
An industry survey by the Kenya Association of Manufacturers (KAM) has also revealed that local manufacturers are concerned about the Ukraine-Russia war that has created a global economic crisis, majorly due to supply-chain disruptions.
"High costs, unavailability of fertilizers and higher cost of local production have also had a great impact on agricultural inputs.
The Finance Bill 2022 has introduced excise duty on certain products and other taxes, which will negatively impact businesses," the report reads.
Gichia is of the opinion that unless the situation changes, he is not venturing back into poultry or dairy farming again.
Production overheads as well as increase in cost of production occasioned by shortage of key milling ingredients such as maize germ, wheat pollard and soya bean, coupled with delays in legislations by the government have subsequently stifled his growth and affected his life as a farmer.
Despite the setbacks, Gichia has not given up completely. He is currently having a go at fruit farming and is growing pawpaw, avocadoes, strawberries and apples.
He also got a license to de-pulp and dry coffee berries and thereafter sell them to millers. He plans to use the empty cowsheds in his farm as drying stands for the coffee berries.
The resilient farmer hopes that this will be the birth of the empire he hoped for when he left his job decades ago and that things will work out. He can only hope, wait and see.