Fuel pump prices remain constant amidst concerns over high cost of fuel
EPRA has announced that the prices of super petrol, diesel and kerosene will remain unchanged over the next month.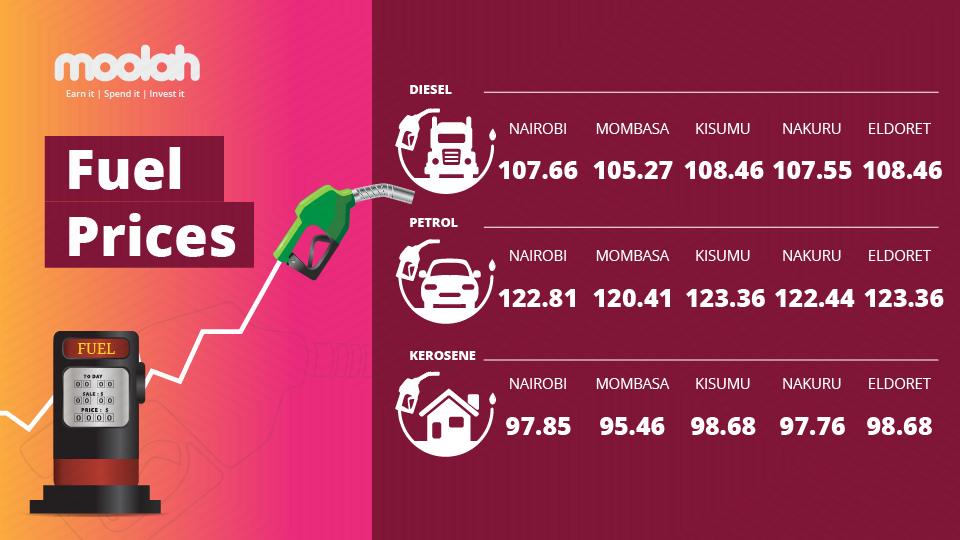 Your fuel pump price will remain constant for the period of 15th April to 15th May 2021. This comes after an announcement by the Energy and Petroleum Regulatory Authority (EPRA) yesterday stating that the prices for super petrol, Diesel and Kerosene will remain unchanged from the March 2021 pump prices despite increase of the average landed costs.
| | | | |
| --- | --- | --- | --- |
| PRODUCT | FEBRUARY 2021 | MARCH 2021 | CHANGE |
| Super Petrol (US$/Cubic Metre) | 449.82 | 491.50 | +9.27% |
| Diesel (US$/Cubic Metre) | 423.95 | 444.17 | +4.77% |
| Kerosene (US$/Cubic Metre) | 393.23 | 421.90 | +7.29 % |
Over the same period, the mean monthly US Dollar to Kenya Shilling exchange rate appreciated by 0.04% from KShs. 109.67 per US$ in February 2021 to KShs. 109.63 per US$ in March 2021.
This is a reprieve for motorists who were already anticipating a price hike after Cabinet Secretary John Munyes raised concerns over high taxes on fuel in the country.
While appearing before the senate Energy Committee on 30th March 2021 the CS told the committee that taxes and levies are the biggest contributors to the prices as the country currently charges the highest taxes on fuel regionally adding to the rising global oil prices. According to the regulator the prices for the period are inclusive of 8% value added tax (VAT)
According to the Organization of Petroleum Exporting Countries (OPEC) monthly oil market report for the month of April 2021, the world oil demand growth in 2021 is expected to increase by about 6.0 million barrels per day , year on year which is an increase from last months projections .
"Oil demand in the second half of the year is projected to be positively impacted by a stronger economic rebound than assumed last month, supported by stimulus programmes and a further easing of COVID-19 lockdown measures, amid an acceleration in the vaccination rollout, largely in the OECD region."