For sports on TV, the value is in the details
With easy access to broadcasts, one can access live football on DStv, GOtv and Startimes as well as on Showmax, which streams matches over the internet.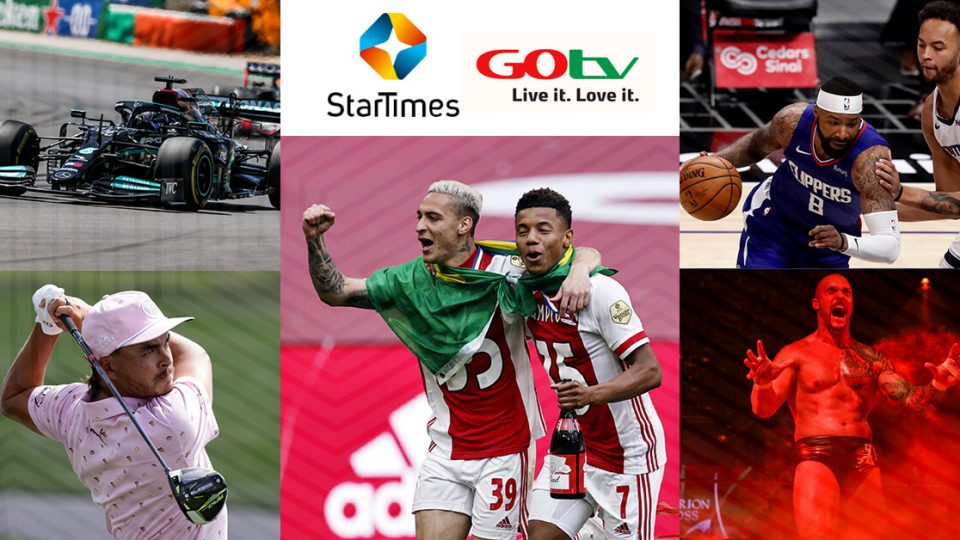 The frequent lockdowns and limits on interactions that have made it necessary to close entertainments joints mean that football fans are now restricted to watching their favourite teams from the comfort of their homes.
The early kick-off matches of the English Premier League and the late-night matches of the Spanish La Liga make it possible for a fan to spend a significant portion of their weekend days catching up with the action around the world.
That is, if they can find a way of stopping the rest of the household from grabbing the remote control.
Football fans today are fortunate in the sense that they have a variety of means through which they can get to watch their favourite stars. Where those who grew up in the eighties and part of the nineties could only catch up with their teams through media reports, rare is the fan today who has never watched their team play live.
The easy access to the broadcasts that we have today however means that one has to carefully choose how they want to do that as they, in most cases, have to pay for it. Today, one can access live football on DStv, GOtv and Startimes on TV as well as on Showmax, which streams the matches over the internet.
For the viewer, this means having to make a decision on what channel to subscribe to, which means they have to assess where there would be value for the money they spend.
For an average household, the monthly cost of access to subscription TV comes to about KSh1,000 or less.
With this in mind, sports fans would likely be interested in GOtv Plus and Startimes Classic, which are priced at KSh815 and KSh899, and which offer significant sports packages. While neither has the vast array of sports available on DSTV, they both have a substantial enough number of sports in their packages that are worth a good look by fans.
For fans of the English Premier League, the most popular European league in this part of the world, GOtv Plus offers two matches per week plus the one match available on Free-To-Air. The EPL game on Free-To-Air is the only one available to Startimes Classic subscribers. This is a significant downside when you consider that the EPL is wildly popular in this part of the world, according to research by Twitter in 2015 reported by the BBC.
La Liga fans will on the other hand find more comfort in Startimes Classic, which shows all matches over there. The problem with La Liga, according to this report, is that it is dominated by Real Madrid and Barcelona, which have won more than 80 per cent of the titles in Spain over 27 years. The EPL has on the other hand been won by six different clubs since it was rebranded in 1992. Many football fans will also agree with Goal's Deputy Features Editor Mark Doyle that with Cristiano Ronaldo gone from Real Madrid and Lionel Messi rumoured to be on the way out of Barcelona, the signature clash of the giants in La Liga, El Clasico, lost the attraction that would keep fans glued to their screens.
The only other European league that is available on GOtv Plus is the Italian Serie A, which means that Ronaldo's fans can follow his transformation into a full striker for Juventus and follow the exploits of players, such as Ashley Young, Chris Smalling, Aaron Ramsey, Christian Eriksen, Wojciech Szczesny, and Zlatan Ibrahimovic, who have moved on from EPL clubs.
Startimes Classic subscribers have a larger menu as they can watch Bundesliga and Ligue 1 in addition to the FA Cup, of which GOtv only shows some matches.
The other major sports available on GOtv Plus are WWE and athletics, which for Kenyans means an opportunity to catch their favourite Kenyan stars at the Diamond League events. Blitz is also available, which means they can catch up sports news round the clock.
Startimes Classic will on the other hand give subscribers an opportunity to watch ESPN, which features US sports, European football, National Football League, Major League Baseball, Dutch Eredivisie, Major League Soccer, and the West African Football Union (WAFU) Cup of Nations and featured boxing tournaments and events.
The upshot of this is that GOtv Plus is a better option for the football fan interested in the EPL, La Liga and Serie A, while Startimes Classic is best suited for the fan of all sports, who doesn't mind missing out on most EPL matches and has an interest in the big European leagues, American sports – where football is played with a helmet on and the ball is not round and is rarely kicked.