Cost of hiking: Breaking down the expenses
Hiking is a fun way to exercise and experience nature. Its also an activity that requires one to be financially prepared for the hiking trail.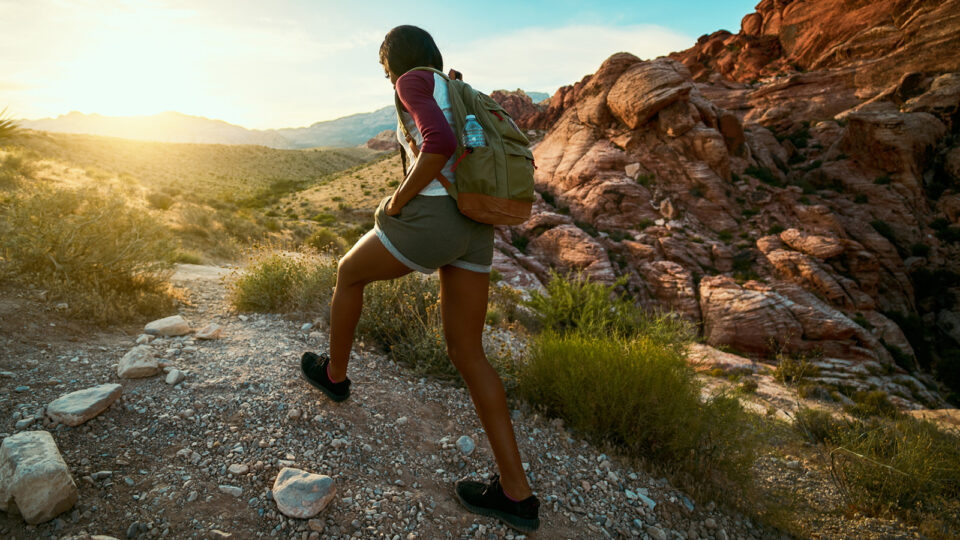 Hiking is a great way to get out and explore the great outdoors. With your essentials in your backpack, you can discover nature in its original form at whatever pace you are comfortable with.
All you have to do is prepare yourself psychologically, physically and financially.
Ready to hit the trail? Here are the top on-trail and pre-hike expenses you should know about before starting your adventure:
Know your route
There are different routes to different hills and mountains in Kenya. Sometimes, the longer traverse requires a bit more planning and is priced slightly higher, and it is upon you to choose a favourable route for you in terms of price and exertion.
For example, hiking to Mt. Satima via the Wandare route will cost you between KSh3200 – KSh3500, while the Table Mountain course to Mt. Satima will cost you between KSh3800 – KSh4000 across different hiking companies in Kenya.
Travel costs
Some hiking packages from travelling companies will require you to give information about the number of people in your group as this would determine and help lower the prices if there is a huge group.
The available packages generally include transport to and from, light meals, a professional guide, accommodation for the hiking nights, and the cost of the Kenya Wildlife Service (KWS) park permit.
An alternative for group hiking could be solo hiking which might also be cheaper if you use public transport and a map to find your way through the trail. It is also wise that you research on the KWS park fees before you embark on your destination. Weigh the pros and cons of each and work with what is best for you.
Day hikes across Kenya cost between KSh1000 – KSh5000 depending on the travel company, choice of transport and the hike location.
Number of days on the mountain
How many days do you plan on spending on the mountain? The fewer the days, the lower the pricing would be. There are day hikes and hikes that take several days to complete for the average hiker.
You must decide on the number of days you need before you start hiking and seek a quotation of the price breakdown.
For example, a Mt. Kenya day dash will cost you between KSh20,000 – KSh24,500, while a 3-day and 2-nights hike at Mt. Kenya will cost you between KSh35,000 -KSh41,000 from the Outdoorer travel company.
Time of the year
There are peak times of the year with different hiking charges depending on the climate. For example, the cost of climbing Mount Kenya depends on the time of the year.
Mount Kenya can be climbed all year round, but if you want the best weather, you should plan for January to March or June to October.
Since the weather on the mountain can be hard to predict, if you stick to the best seasons, you will likely get the best price for your pocket.
Travel Insurance
Like any other sport, hiking could be fatal, especially in harsh weather conditions. It is recommended that you have travel insurance that covers you for hiking up to 6,000m.
Some companies offer insurance that includes a cover for high-altitude hiking. That way, ready assistance such as airlifting in case of emergencies during the hike is assured.
Hiking gear
Having the right gear before you embark cannot be stressed enough. As with any other sport, getting the right gear for each expedition could make or break you.
With hiking gear, there isn't a one-fits-all-weather piece. Some, especially brand-new items are pricier than second hand items and so is the quality difference. Do not compromise for quality. It would be wise to purchase a new quality item that will serve you for a long time.
Once you master your hiking gear needs and layering, you are a step headed to success regardless of whether you are using second hand and affordable gear or new and expensive gear.
If you plan on starting your hiking journey, it is important that you know the three essential layers of hiking gear.
BASE LAYER
A good base layer is usually made of thermal, moisture-wicking material for moisture management and temperature regulation. Wool and synthetic materials are excellent base layer options. Avoid cotton as it absorbs and retains moisture.
MID LAYER
Fleece is the best choice for mid layers, followed by synthetics. The mid layer role is to insulate. It should retain body heat while allowing moisture to move outwards through the layers as it is warm and quick-dry.
SHELL
This refers to the outer layer of your outdoor clothing and is the least breathable part of a layered clothing system. Hard and insulated shells are recommended for hiking in very cold, windy, snowy and rainy weather and for long hiking trips, whereas soft shells would be best for day trips with windy conditions and low rain.
With hiking gear, there isn't a one-fits-all-weather piece. Some are pricier than others, and the same goes for quality. Once you master your hiking gear needs and layering, you will likely succeed regardless of whether you use second-hand and affordable or new and expensive gear.
Footwear
Buying a proper hiking boot goes without saying. When choosing your footwear, be intentional about its features and fitting.
Always buy a size bigger than your regular sneaker size to ensure enough room for foot movement. Your boot should have deep and thick treads, as this improves traction while walking. Also, strive for waterproof boots to keep your feet dry and warm during a rainy, muddy, or swampy hike.
These cost between KSh1500 – KSh10000 for a second-hand purchase, and KSh2500 – KSh25,000 from a store like Decathlon.
Backpacks

A hiking backpack is probably the most underrated hiking companion. The contents and length of your expedition should guide your choice of a suitable backpack.
Bag capacity is measured in litres. For example, if you are planning for a day hiking, have a 15-25L bag. For 1-3 nights, have a 30-50L bag and for 4 or more nights of hiking, have at least a 65L bag.
These cost between KSh500 – KSh30,000, depending on your source, brand and size.
Hiking Poles
Trekking poles come in handy when you need a little more balance on an uneven terrain, and they also help to reduce strain on your knees and ankles.
These cost between KSh1000 – KSh4000 depending on your source.
Rain gear
If you are an avid hiker, you would know that no one can quite dictate the mountain weather. Always prepare accordingly for any elements.
If hiking through high altitudes or wet, muddy terrain, your daypack should always have a pair of leg gaiters, thinsulate gloves and a rain poncho. These cost between KSh700 – KSh1500.
Food and Water
Hydration is the holy grail of hiking, and you should always carry enough water. 2-3 litres of water or more is recommended for a day hike.
Carrying some high-energy snacks is also a good idea. Anything with high natural sugar content, such as raisins, cranberries, roasted nuts and fruits, is a good choice.
As you gain more experience, you'll better understand how much is enough for you.
First-aid supplies
Unforeseen circumstances may have you need first aid for an injury or an ailment such as a fall or dizziness from altitude sickness. These may include painkillers, sunscreen, band-aids, antiseptics, antihistamines, and ointments.
Conclusion
Hiking can be both fun and cost-friendly. Conduct proper research before you embark on your hiking journey to optimize the adventure.