Banks earnings down as profits decline and dividends slashed
The decline in profits and dividends is a result of a subdued business environment largely brought about by the COVID-19 pandemic which has continued to affect businesses locally and globally.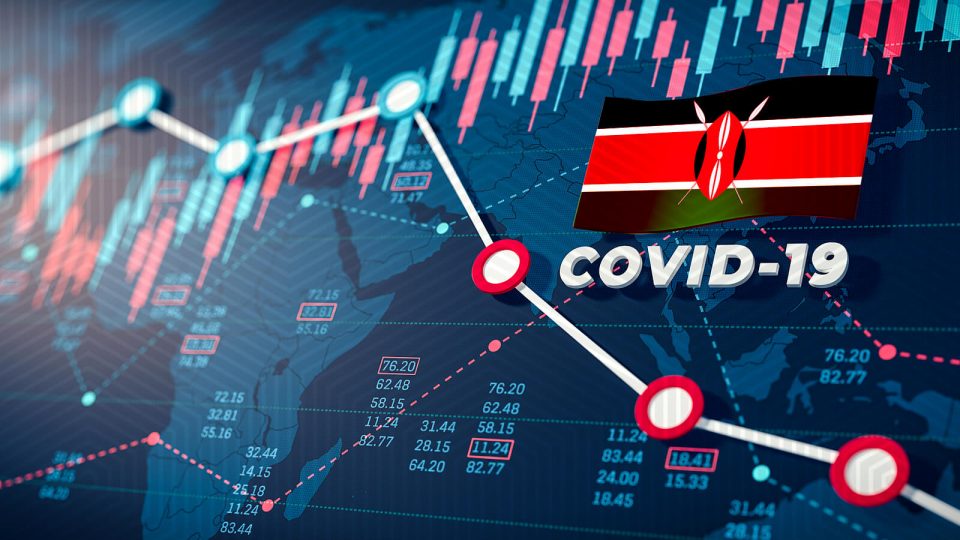 Banks have announced profit declines for the financial year 2020, a sign that they are still smarting from the economic toll caused by the coronavirus pandemic.
This has affected shareholders dividends with some announcing no dividend payments or a reduction of payments per share. Equity Bank on 30th March announced their shareholders will once again not receive dividends; this comes after the bank posted KSh20.1 billion profit after tax which was an 11 per cent decline year over year.
The decline was as a result of a subdued business environment largely brought about by the COVID-19 pandemic which has continued to affect businesses locally and globally.
While releasing the financial year results, Equity Group Managing Director and CEO Dr. James Mwangi said the bank had to evaluate and adapt in order to navigate the crisis and challenging environment.
"The previous global pandemic was the Spanish Flu which occurred in 1919, a century back, and hence the world had lost its memory and had to re-learn, adapt and adjust making 2020 an exceedingly difficult and challenging year. Our corporate purpose of 'Transforming lives, giving dignity and expanding opportunities for wealth creation' became the guiding compass of the organization's essence on how to navigate through the crisis and the challenging environment. Our results and performance became a human story of resilience and determination to live an ethical human purpose." He said.
Despite the uncertain business environment the bank was able to record an increase in customer deposits by 53 per cent and loans to customers by 30 per cent.
However shareholders are bracing for more pain after the bank announced that it will not pay dividends per share for the second year in a row. The bank stated that it will withdraw 2019 declared dividends amounting to KSh9.5Billion, this in return will enable them to raise KSh11 Billion.
It's not only Equity Bank that will not be paying dividends. Absa Bank Kenya also did not declare dividends for the 2020 financial Year (FY20). The bank had announced KSh4.2billon profit after tax which was a 44.2 % decline.
The lack of dividends is a sign of just how big a hit the coronavirus has been for banks.
NCBA announced a dividend payment of KSh1.50 per share after a 42 per cent drop in net profit to KSh4.57 billion.
Despite a 33.9 per cent decline in net profit, Standard Chartered managed to issue a dividend payout of KSh10.5 per share for FY20.
COVID-19 has seen many banks go back to the drawing table to evaluate how they will adapt and assess risks while at the same time ensure that their customers are still able to access financial services , especially credit as many businesses and individuals strive to stay afloat during this crisis .
However the Central of Bank of Kenya (CBK) remains optimistic of the banking sector, this is after the Monetary Policy Committee maintained the Central Bank Rate (CBR) at 7 percent. The regulator said it will be keen to monitor the impact of the policy measures as well as developments in the global and domestic economy and will take additional measures where necessary.
While speaking during a press briefing on the Monetary Policy Committee, Central Bank of Kenya Governor, Dr. Patrick Njoroge said that 2020 was a tough year for banks as many did not carry out their growth strategies, but have been resilient during the period.
While banks take every measure to stay afloat, Kenyans are still uncertain especially about accessing accredit as many are in need of capital more now than ever. On March 18th 2020 Central Bank of Kenya announced measures to cushion borrowers by restructuring loans. However the provision expired earlier in March this year contrary to many borrower's expectations to extend the relief period.
However CBK Governor Dr. Patrick Njoroge stated that this was the best time to end the relief.
"Many people were able to improve and are now stable, plus we want to break bad behaviors that may emerge, we need to maintain a good culture of consistent payments" he said.
Kenyans will also have to wait a little longer before new relief measures are taken after new coronavirus preventative measures were announced by H.E President Uhuru Kenyatta last week on Friday 3/26/2021. The president declared a ban on all movement in Nairobi, Kajiado, Machakos, Kiambu and Nakuru until further notice.
"It's still unclear on the impact of the new containment measures that were announced and the period is unclear, however we will be monitoring the situation." CBK Governor Governor Dr. Patrick Njoroge said.
Despite recording declines in earnings, banks have now resolved to embrace technology to continue serving their customers while seeking ways to maintain a healthy balance sheet during this period, while also keeping an eye on the regulator to issue relief measures especially for borrowers.