Alternatives to consider as fossil fuel prices go through the roof
Rising fuel prices have sparked an interest in alternative means of getting vehicles moving as well as other affordable and fast means of transport.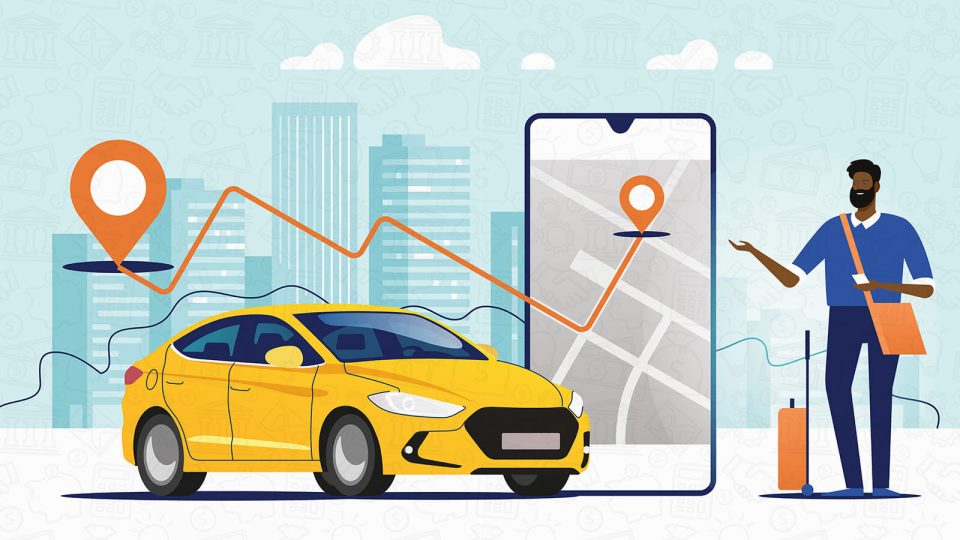 Fuel prices have added to motorists woes in Nairobi in addition to the capital city's infamous traffic congestion.
An increase in the price of petrol to KSh.135 per litre in September caused a furore that resulted in the regulator reducing the price to KSh.130 from mid-October 2021, but the reality is that the pain will persist.
The rising fuel prices have sparked an interest in alternative means of getting vehicles moving as well as other affordable and fast means of transport.
Here are some of the options available.
Electricity
Researchers have predicted that across the world, demand for electric vehicles will continue to go up as prices drop and consumers look to save money at the pump or avoid it altogether.
Electric vehicles can be hybrid, plug-in hybrid or all-electric and in places such as London, where the mayor has plans to expand the city's green zone, drivers are already ditching their diesel cars.
The demand for electric drive vehicles has revealed opportunities for investment in electric mobility to reduce greenhouse gas emissions and expand the role of renewables in the Kenyan transport sector.
A new government strategy is pushing to have charging stations at all new public buildings as well as aiming to increase the uptake of electric vehicles in the country in the next five years, with a goal to have 5% of all registered vehicles in Kenya being electric by 2025.
Opibus, a Swedish startup based in Nairobi, is in the business of converting ordinary petroleum-powered vehicles to electric vehicles.
The company is confident that the use of electric vehicles in emerging markets not only works better, but also makes financial sense by saving customers immense amounts of fuel and reducing carbon dioxide emissions.
They charge $39,900 (about KSh4 million) to convert a four-wheel drive vehicle, such as a Toyota Land Cruiser, which can go up to 140 kilometres when fully charged.
Converting a bus for commuter services will cost about $45,000 (about KSh4.5 million). An electric bus has a range of 120 kilometres when fully charged and can attain speeds of up to 110 kilometres per hour.
Opibus also has electric motorcycles in the market, powered by a rechargeable battery instead of petrol which can cut the cost of ownership by up to 50 per cent.
This electric motorcycle goes for an estimate $1,300 (about KSh.130,000) and it comes with a dual battery with a range of 200 kilometres that can lug around 200 kilograms at a speed of 90 kilometres per hour.
Nopea Ride, which offers taxi services in Nairobi, uses electric cars – the Nissan Leaf. It has charging stations in various malls in Nairobi where drivers can charge their vehicles for free. An electric taxi can travel 150 kilometres on a full charge while offering cleaner transport and a source of income.
To help encourage the adoption of electric vehicles, the government in 2019 reduced Excise Duty on electric-powered vehicles from 20 per cent to 10 per cent. The Kenya Bureau of Standards has also adopted electric vehicle standards.
The electric vehicle industry in Kenya is still young, but nonetheless, demand for electric cars is projected to grow as the vehicles become more affordable and charging stations become widely available.
Liquid Petroleum Gas
Liquid Petroleum Gas (LPG) conversions are drawing increased attention. Cooking gas is being used as a commercial motor fuel and is certainly proving to be a viable alternative fuel option. This is purely because while the cost per liter is higher, it is actually less expensive to use than petroleum.
For comparison, the average pump price of autogas in the world for this period is KSh78.20 per litre while the average value for gasoline is at KSh130 per litre. This goes to show that any actual savings are dependent on the relative cost of petroleum versus LPG.
Using LPG also increases the fuel efficiency of your vehicle as LPG has a high octane value. This minimizes corrosion of the engine because less water is vaporized. The technology also extends the effectual driving range of a vehicle and burns cleaner than petroleum, hence environmental friendly.
The Association of Kenya Insurers (AKI) now approves insurance of LPG fitted vehicles. This is after it conducted an on-site visit to Proto Energy Ltd, an energy company, and the inspection tour of the gas plant showed that there is no increased risk in the issue of covers for LPG-powered vehicles.
AKI reports that converting your car to use LPG will cost you around KSh55,000 while servicing the unit will cost you KSh1,833 after every 10,000 kilometres. By around August of 2021, 3,500 vehicles had already been fitted and the numbers are expected to keep rising.
Biodiesel
The use of biodiesel as an alternative to fossil fuel has seen increased interest due to economic and environmental benefits associated with its combustion. Unlike petroleum which is a limited resource, biodiesel can be made from used vegetable oil, it is renewable and reliable.
Research has established that biodiesel performs well in engines and is considered to be fuel with low carbon emission.
Modifying your vehicle to run on both diesel and vegetable oil ensures that with the touch of a button, you can decide which fuel goes to the injector system and burns in your motor.
Use of waste cooking oil could greatly reduce the biodiesel cost as it is considerably cheaper than virgin oils and all it needs is some transesterification and filtering to avoid clogging the filters.
Ride-sharing mass transit
Uber
Ride-hailing company Uber has introduced a new ride category for its users dubbed Chapchap Share.
According to Uber, this option is the newest and most affordable way to ride for it allows users to save up to 30 percent off their regular trip fare by sharing the ride with other users headed in the same direction.
"If we can't find other riders for you to share with – you'll still save 5% of your regular Chapchap fare," says Uber in a statement.
SWVL
After facing legal hurdles when it first entered the Kenyan market, Egyptian ride-hailing firm Swvl is back.
SWVL seeks to fill the gap between chaotic public service vehicle (PSV) transport and expensive on-demand services. It operates fixed routes that deliver on affordability, reliability, convenience, and safety.
The ride-hailing firm has tapped into this by particularly targeting corporate workers who travel to and from work every day and at particular hours.
Their execution is different from ordinary vehicular transport as theirs is route based and structured timely. Fare charges are also competitive in comparison to other commuter services as they run discount offers through the week and this attracts a fan base. That plus the convenience and comfort becomes their key selling point.
They also recently introduced SWVL premium which allows its users to safely carpool together. This allows commuters to share rides, split and reduce individual fares with their fellow riders.
Another innovation that the company launched is SWVL Travel, which offers travelers a chance to book and pay for their upcountry trips to towns outside Nairobi such as Nakuru, Nyeri, Eldoret, Kisumu, Kisii and Mombasa, among others.