5 cool things you can do with friends during the Easter holiday
These are some of the fun and cool activities to do in Nairobi this Easter that don't necessarily cost an arm and a leg.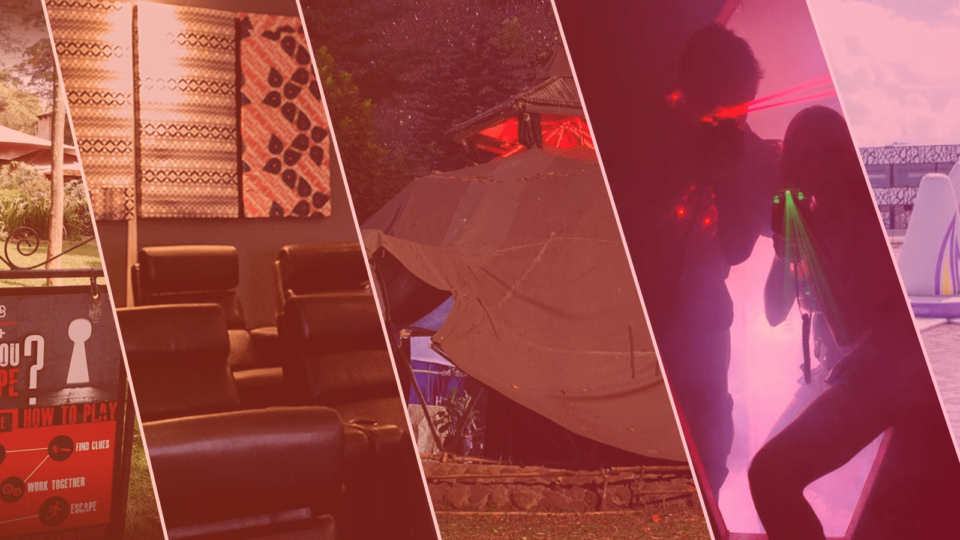 As the long Easter weekend beckons, what most adult Kenyans are used to is making merry with either friends or family, what with all the free days that come with the holiday. Whereas some may observe the Christian holiday and spend the time meditating about Jesus's ultimate sacrifice, the secular among us will probably look for exciting and interesting plans to pass the time. Here are 5 cool things friends can do together, that don't involve "sherehe".
Visit an escape room
Escape rooms are still a new concept in Kenya and Nairobi to be specific, but they're certainly catching on. They're a perfect opportunity to put minds together to solve a series of puzzles, riddles and clues in an effort to escape a room. There is a time limit, often an hour, within which they must successfully escape. Escape Room Kenya have three escape rooms to choose from and one needs to book beforehand, and they charge Kshs 2,000 per adult, Kshs 1,800 per player under 18. Escape rooms are perfect for small groups, large groups and even company team buildings. They are located within the confines of Talisman Restaurant.
Visit a private theatre
Nyumba Cinema offers a pristine private theatre experience. For the hopeless romantics hoping to have a private cinema experience with their loved ones, or the movie enthusiasts hoping to watch a movie with the squad, Nyumba Cinema is perfect for this. Filmmakers can also premier their feature films to an intimate group of friends and colleagues at the cinema. Located at the 3rd floor of the Rosslyn Riviera mall, Nyumba Cinema also offers interested groups an opportunity to watch their favorite shows or movies from their own streaming media accounts. Imagine watching a cult classic like "The Breakfast Club" with your best buddies in the comfort of a private cinema. Sounds like a plan for cinephiles.
Visit a planetarium
All of us have probably seen planetariums in Western TV shows and movies, but did you know there's one in Nairobi? The Nairobi Planetarium (TNP), situated along 105 Riverside Lane, off Riverside Drive, sets the perfect scenery for interested persons to learn about the Milky Way Galaxy. TNP gives viewers an immersive experience whereby they feel like they're travelling through space. For "Star Trek" and "Star Wars" fans, this experience should be a hoot! The best part about this is just how cheap the experience is: it costs just Kshs 500 per person. The shows occur every Thursday and Friday at 6pm and on Saturdays at 11am.
Go for laser tag
Until Barney Stinson from "How I Met Your Mother" fame popularized laser tag, it was originally seen as a nerdy game. Laser Tag is a recreational game where the players use infrared-emitting light guns to tag designated targets on other players. The different players divide themselves into two teams and try to "shoot" the infrared light onto other players' targets and once someone gets "shot" a sound is emitted and they're out of the game. Think of it as a less painful game of paintball. Laser Tag Kenya, found at ABC Place have an open-air arena where players can hide behind obstacles so as to creep up on unsuspecting enemies. It's also quite affordable with one game of Laser Tag costing 500ksh per player, and only 400ksh per player in groups of 8 and more. A Full Day Pass where the player gets unlimited games all day costs Kshs 2,500 per player.
Go to a water park
Millennials who grew up in Nairobi probably remember the amazing water slides at Village Market. Suffice to say, they made our childhood memories. The Maji Magic Aqua Park located within the Waterfront Mall in Karen is the closest thing to a water park in the city. Just for the price of Kshs 2,000, you are entitled to a 2-hour session inclusive of a wet suit and a life jacket. They have plenty of fun activities in the park such as wakeboarding, stand up paddle boarding and kayaking. If you've watched the show "Total Wipeout" then you have an idea of just how fun water parks full of inflatable, bouncy objects can be fun