18 TOP TIPS FOR TRAVELLING ON A BUDGET
Chances are high that you have pictured yourself travelling to a faraway destination for rest and recreation without a penny to your name. The good news is that you can actually travel on a budget with some careful planning and preparation.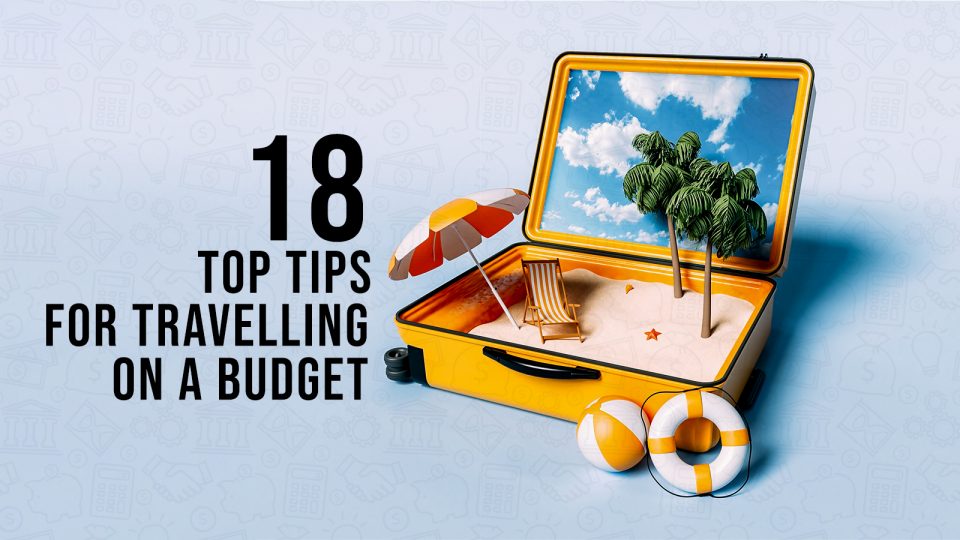 People have been travelling for ages, but it takes a lot of determination to do so frugally and have fun at the same time.
The Tourism Research Institute conducted a survey in 2021 whose aim was to gauge the extent of domestic tourism in Kenya and obtain information on the experiences of domestic leisure tourists and their needs going forward.
The study found out that most of the respondents who travelled in the three categories (i.e. pre- Covid-19, during Covid-19 and both pre-Covid-19 and during Covid-19 periods) used private cars. This shows a preference for modes considered less congested while still offering value for money.
Zeithaml (1988) defines value as the quality that the consumer receives for the price paid and value is what the consumer gets for what they give. According to the findings of the survey, perceived value for money was high in both pre-Covid-19 and during Covid-19 (94.4% and 94.6% respectively).
Ms Roseline Makona, a tour consultant at African Skimmers Safaris, says travelling should not be seen as a preserve for the rich. "Everyone can travel, all they need to do is plan their activities according to their budget," she says.
Here are tips on how to be a frugal traveller;
1. Be open-minded
Do not be married to your bucket list! Ignore the traditional hotspots since some of the most amazing destinations aren't on your radar yet and surprisingly, they might be cheaper.
2. Come up with a plan
This is actually a no-brainer. Rushing into decisions is the worst mistake you can ever make especially if you are money conscious. Planning minimizes unexpected expenditure as well as last-minute bookings on transport and accommodation which are often more expensive. Planning ahead also allows you to familiarize yourself with the length of your journey.
3. Purpose to stick to your budget
You can do it! There are both pricy and fair priced things to do in every destination. You only need to plan according to your budget and try not to overspend.
4. Choose your destination carefully
Research on places that are good to visit on a budget. It could be somewhere that's cheap and easy to access while still giving you value for your money.
5. Book in advance
It is less stressful and cheaper to book transport and accommodation in advance. Last-minute deals can be enticing, but they can also mess you up big time.
6. Travel out of season
Travel during the shoulder season. This refers to the period that falls between the peak and low seasons of a given destination. Many airlines and hotels lower their prices to attract customers during this time.
8. Travel midweek
Prices are lower if you travel midweek than during the weekends where premiums are likely to be higher due to the huge number of travellers.
9. Travel overnight
Travelling overnight saves you money, especially if going on a long journey, by saving you the cost of accommodation for that night.
10. Look into tour operator services
African Skimmer Safaris and other similar services can save you some money especially if you're budget crunching. They give you a service at a fee, which is counterbalanced by the discounts and preferential rates they get you from hotels and attractions. 
Ms. Makona says they often have seasonal promotions where they let you pay to travel in instalments over a given period of time. Reach out to them here africanskimmer.net
11. Search for free things to do in your destination
Look for fun, free things to do while on tour. This could range from going to museums that are free on certain days, to a stroll down a beaten path or events being held in the area.
12. Talk to locals
A local will guide you best to cheap eating joints and cheap accommodation. Just be friendly and you can have access to all that information.
13. Be accommodation-savvy
Trade expensive hotel suites for vacation rental companies such as Airbnb, where you can rent someone's house or apartment for the duration of your stay.
14. Use public transport
Public transport is the most affordable means of travel especially if you need to move around. This is because prices are lower compared to hailing taxis.
15. Eat Street food
There is an unnecessary fear surrounding street food yet you can see the food being freshly prepared. It is way cheaper than fine dining and will give you a taste of the local cuisine. Go for the stands that have a steady queue because chances of the food being fresh are high.
16. Avoid eating out all the time
If you rent an Airbnb, try and cook. Food is one of the things we cannot do without and cooking for yourself might save you quite some money.
17. Take note of ATM charges
ATMs are handy when it comes to accessing cash. However, they can cost you a lot to withdraw where the currency has to be exchanged especially in a foreign destination. To avoid unnecessary charges, take out as much money as you can at once. That said, if you have a lot of cash, ensure to put some in a safe or a locked and secure place.
18. Learn to haggle
You need to learn how to haggle in order to get the best price. Prices are often marked up for tourists, so put your bargaining skills to good use and try to get a discount.