Digital lenders set up KES10bn fund to aid SME recovery
Has your business been severely impacted by COVID-19? Not to worry because a consortium of digital lenders has established a fund to provide easy-to-access loans to informal businesses across the country.
Through the Digital Lenders Association of Kenya, 20 App-based lenders are setting up a KES10 billion fund to help small enterprises restart their businesses.
Christened Anzisha Biashara, the loan targets one million small business owners who include taxi drivers, boda-boda riders, vegetable vendors (mama mbogas), and other sole traders.
The loan will only be accessible to existing digital credit customers who will each initially receive KES20,000 repayable in three months— typical digital loans are repayable within a month— at a concessionary rate of up to 10 per cent per month. Customers who repay within the set timelines will enjoy higher limits of up to KES50,000.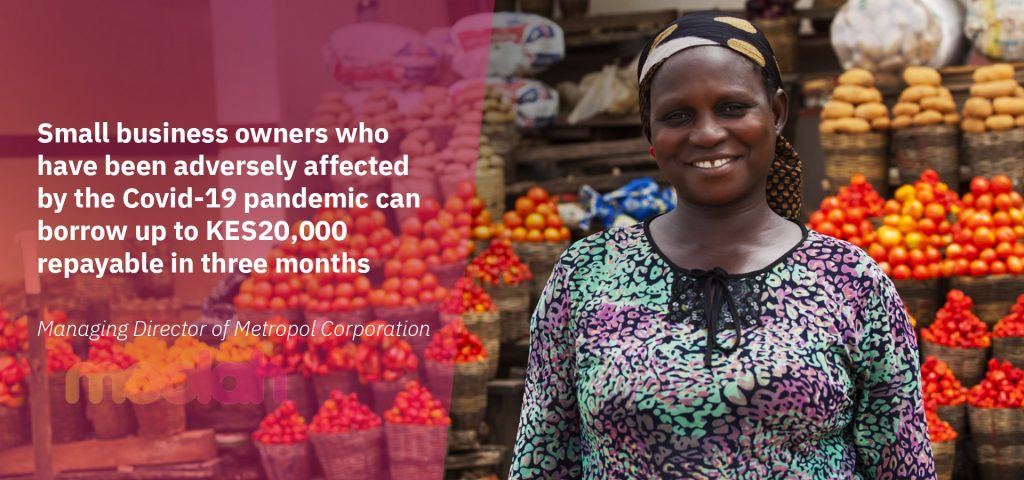 "The idea is to give micro-entrepreneurs KES20,000 through the digital platforms for 90 days at a discount," DLAK Spokesperson and Alternative Circle CEO Kevin Mutiso told Moolah.
Anzisha Biashara will be provided to customers regardless of their current credit reference bureau rating and will be available through a network of digital lenders. This will be a welcome relief to many small business owners who are either struggling to keep their businesses open or those who need funds to reopen their business.
Small traders can apply for the loan from any of the following DLAK members: Tala, Alternative Circle, Stawika Capital, Zenka Finance, MyCredit, Okolea, LPesa, Kopacent, Four Kings Investment T/A Sotiwa, Mobile Financial Solutions (MFS), Kuwazo Capital, Finance Plan Ltd, Branch, VAELL Leasing, Roamtech Solutions, Aspira, Mobfin, Fiberry and Pesa Zone.
Allan Mukui, CEO Kuwazo Capital and Founding Board Member of DLAK, says that restarting the economy will require targeted interventions such as supporting informal businesses, which provide employment and support the livelihoods of millions of Kenyans.
"Most of our customers are small business owners, and their businesses have taken a hit during this pandemic. We know these customers and we know their credit history that they have built over time, and we have the system to conveniently disburse the funds," Mr. Mukui said.
The Central Bank of Kenya Governor Dr. Patrick Njoroge recently warned that 75 per cent of SMEs have no cash to run beyond June. Consequently, they wouldn't have money to restock, pay workers, and pay themselves.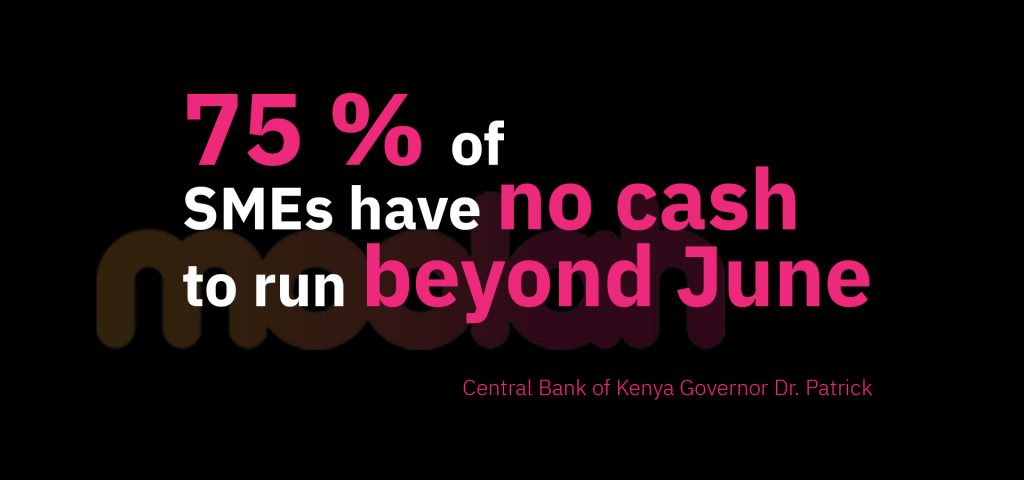 The government and financial institutions including banks have set-up stimulus packages to help their customers weather the effects of coronavirus. In addition, the government recently amended tax laws in Kenya to enable businesses and households survive during the pandemic.