Being a MOM (Manager of Money) with your expenses
A 30 year old mum of two shares with us how she managed her finances this week.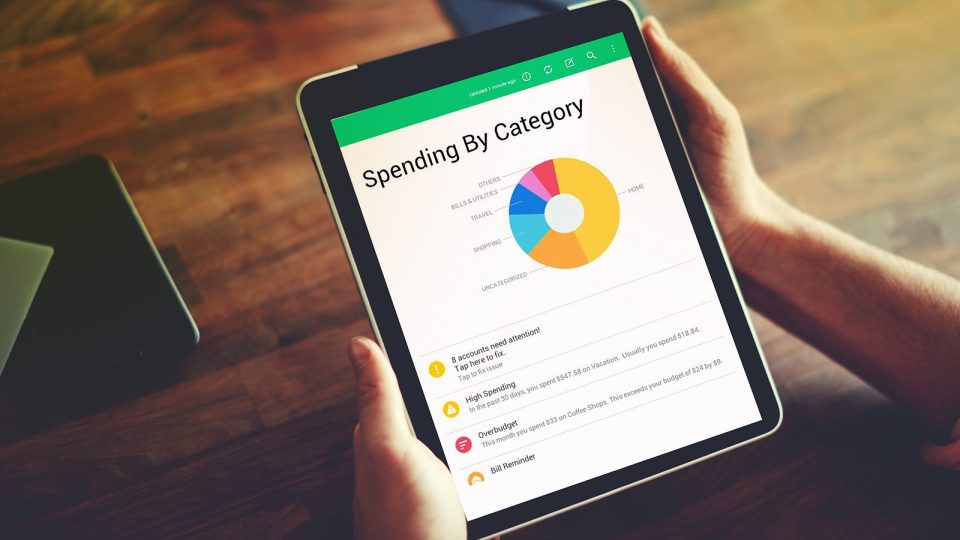 Welcome to Money Diaries where we get insights into how millennials spend their hard-earned money over a seven-day period.

A Mom of two tells us how she managed her money this week.
Occupation: Freelance Architect
Industry: Construction
Age: 30
Do you have a monthly budget?: Yes, but it's hard to keep up because I am a freelancer with two toddlers
Loan payments: M-Shwari
Insurance payments: No
Other fixed bills: Rent, nanny, school fees, internet,
Other expenses: Personal grooming, kid's miscellaneous savings
Day One
6:45 a.m. — 'Be your own boss', they said, 'You will love it!'….. Although there's the flexibility of managing you're working hours, it comes with a lot of anxiety because you don't have the safety net of a constant paycheck. Sigh! Anyway, it's the path I chose so I'm learning to manage. It's time to get the first born ready for school. I quickly get him ready drop him off at school and make it back to the house at a few minutes past eight having bought a packet of milk and bread on the way home Ksh 100.
8:30 a.m. — I make myself a cup of tea, do a bit of cleaning up before I finally settle down to check my emails. Great! I have no meetings in town, so I'll work from home today.
11:00 a.m. — I forgot to buy veggies after my school run so I need to head out again to buy some, that's Ksh 100. I'm already looking forward to lunch. I'll make spinach and ugali and have that with the left over beef stew from last night.
1:30 p.m. — I have a doctors appointment this afternoon. The clinic is less than 500m from my place, but damn! I hate going to hospitals because that's the rest of my afternoon gone.
3:45 p.m. —It's already time to pick up my son from school. I buy a snack on my way. I'm not sure how I feel about spending Ksh 120 for a hotdog but a girl is hungry. My son was so excited to see me today- the little joys that motherhood brings. On the way home he asks for sugarcane; I end up getting two packs because his sister will throw a tantrum if she doesn't get one. That's Ksh 40. I also buy a packet of milk for tomorrow's tea which cost me Ksh 50.
Total: Kshs 410/=
Day Two
9:00 a.m. — One of my clients called me this morning and asked to meet. I've been contracted to do some finishing for his new house. I quickly make some tea and eggs before making my way to town. Since its not rush hour my bus ride cost me Ksh 50.
10:30 a.m. — We meet at a restaurant in town, we both have some masala tea (I really love tea I think I have at least 4 cups everyday) and I order for samosa. The meeting went very well, and the project won't start until next week, so my week will be pretty chill. Yeah! The client graciously foots the bill. After my meeting I pass by a supermarket to buy the kids some snacks, I also get some water, two packets of milk, and a loaf of bread. This totals to Ksh 400 and fare back home is Ksh 80.
Total: Kshs 530/=
Day Three
10:00 a.m. — The nanny dropped off my son is school so today I have a long lie-in. I get up and do a bit of tidying up. It's a pretty slow and quiet morning, no email alters, no calls or texts from clients so I spend the morning kind of lounging around.
3:00 p.m. — I'm pretty restless and bored of being in the house all morning so I decide to take a short walk around the neighbourhood despite knowing too well the dangers of impulse shopping that lie beyond the door but I am committed not to buy anything I don't need. I come across these cute pairs of crocs for the kids and I can't help myself, let me treat them to something nice. I also get some milk because TEA! lol! That comes to a total of Ksh 450.
Total: Kshs 450/=
Day Four
9:00 a.m. — Today I need to sort out my Bills. The worst part of being an adult, apart from having to make hard decisions, be selfless and sacrificing, maintaining a good reputation etc etc sigh! So rent is due, that's Ksh 10,000, this months electricity bill comes to Ksh 1,100, and I have to stock up on the house shopping later today, I usually spend Ksh 12,000 every month on that.
11:30 a.m. — I have a couple of errands to run including the house shopping. I take a cab and that comes to Ksh 450.
Total: Kshs 23,550/=
Day Five
9:00 a.m. — I'm still exhausted from yesterday's errands. I throw myself onto the living room couch, which will be my working space for the next couple of hours while I have a cup of mixd masala tea.
12:30 a.m. — I'm heading out for a client meeting in Kitengela, I nearly got late because there were was no water smh! So I took a bit of time to get ready. She's one of my new clients and I'm meeting her at her plot where she wants to build a house. Ground breaking will take place in a few months but she's the type of person that likes to plan early. After going back and forth on the plan I had shared, we finally agree on the a way forward, transport comes to Ksh 450.
7:00 p.m. —The nanny picked the kids from school, I get home and find them finishing their dinner today the kids and I have our weekly game night. I'm tired but I love how excited they get about this day. Once I get home I take a quick shower and have dinner before I can give them my attention. That was fun! But I can't wait to get to bed. I finally get to sleep at 1:00am. Putting the kids to bed was such a task, they wanted to stay up all night. The only cost I had was transport which came to Ksh 230. Everything we need is in the house since I did the monthly shopping this week.
Total: Kshs 230/=
Day Six
10:00 a.m. — Since we all slept late we woke up a bit late today. My son finds me in the kitchen preparing breakfast and decides he wants to help. So we mix the pancake ingredients together. Since I don't want him anywhere close to the gas I ask him to set the table and then check up on his sister. By the time he is done I'm making the last one. We are having fruit salad, porridge, mixed tea, pancake and sausages.
11:30 a.m. — We watch their favourite cartoons, from sponge bob to Dora the explorer and of curse pepa pig. Cartoons nowadays are so different. But I also enjoy pepa pig I think they learn some good lessons from it.
2:00 p.m. — Babies' grooming day! We get ready and head out to the salon for some TLC (tender love and care). My son's hair cut will cost me Ksh 100, my daughter's hair comes to another Ksh 200, it's just a wash and simple blow dry, I'll do her twist outs at home. And mommy needs a pedicure because these feet weuuh! That's Ksh 1,000. It's a sunny day so we can treat ourselves to some ice cream, that's Ksh 450. Some hawker comes dangling toys in my kids faces and I'm feeling generous today so I get my daughter a doll and my son a water gun, that's Ksh 200. That's it, we are done spending for the day.
Total: Kshs 1,950/=
Day Seven
Sunday's are relaxed days. We go to church Church today and back home, where we do pretty much everything indoors as it's as hot as nothing you want to know outside. Not a single penny was spent.
Total: Kshs 0/=
Grand Total for the week: 27,120/=
Do you have a Money Diary you'd like to share? Reach us on info@moolah.co.ke