Amendments to the Retirement Benefits Act to Boost Homeownership
A recent amendment of the Retirement Benefits Act will allow you to access 60 per cent of your money to purchase a residential house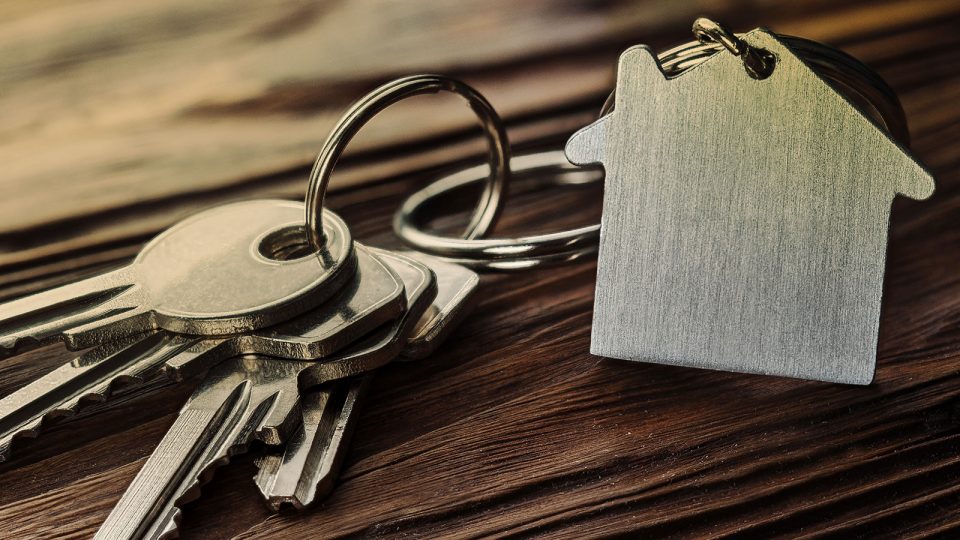 Amendments to the Retirement Benefits Act to Boost Homeownership
Kenya has a burgeoning middle class. A large housing gap is growing every year and is increasingly prevalent in urban areas. Yet, the number of mortgages— at approximately 30,000 in the country— remains depressed.
Demand for affordable houses has continued to soar in Kenya, with an annual deficit of 200,000 housing units per annum based on the population growth and urban migration taking place.
Despite this, for most Kenyans, owning a home is a lifelong dream. However, this satisfaction of coming home each day to a house you can call your home has remained elusive for most people.
"Rising prices of houses, high-interest rates, and tight lending standards have locked millions of Kenyans from homeownership," says Ken Gichinga, Chief Economist at Mentoria Economics.
This is set to change. Homeownership received a boost last month when President Uhuru Kenyatta assented to the Retirement Benefits Act.
"The new Act has amended Section 38 of the Retirement Benefits Act (1997) to allow access to retirement benefits for purposes of purchase of a residential house. This is aimed at increasing homeownership in the country as envisaged in the housing pillar under Big 4 Agenda," PSCU statement read.
Interestingly this Amendment has come at a time when the country is battling the impact of coronavirus outbreak. Amidst a slowing economy, the pandemic has put a strain on thousands of families affected by salary cuts and job losses. These households struggle to pay their rents making their homestay difficult, against the government's directive to work from home as part of the efforts to contain the spread of the virus.
It is expected that by allowing Kenyans to use deposits from their pension schemes to purchase residential houses, the government will facilitate employed people to prioritize home buying. Hitherto efforts to ramp up homeownership including the introduction of the 1.5 percent housing levy hasn't materialized.
"This amendment will unlock cash for potential homeowners to access money for the down payment for mortgages," says Ken Gichinga, Chief Economist at Mentoria Economics. "Subsequently it will increase access to homeownership, remedying the acute low levels of homeownership in the country."
"The government's initial plan to encourage homeownership was the mandatory contribution fund, however, due to the public outcry, this was changed. It is safe to say that the policymakers are addressing this challenge with a different approach through this amendment to the retirement benefit Act, "Mr. Gichinga noted.
"Before the Amendment, you were allowed to use up to 60 percent of your pension fund as collateral security for a Mortgage as set out in the Guideline issued by the Retirement Benefits Authority," Say Pauline Gathuri Senior Manager – Life Insurance Business at Association of Kenya Insurers.
Now, clarifies Ken Gichinga, you can directly access 60 per cent of your retirement benefit to buy or construct a residential house. This is good for the economy as it will inject liquidity into the market and strengthen demand for houses, subsequently helping bring correction into the real estate market that is long overdue.
It is approximated that pension schemes are holding over Shs1.3 trillion in funds as of December 2019.
Buying a house in Kenya comes with a lot of upfront costs. First, there is the down payment, which might be anywhere from 5 per cent to 20 percent. Then there are the third party levies including stamp duty, legal fees, insurance premiums, and evaluation fees which may cost you up to 5 per cent of the value of the property.
"Saving for a down payment is a considerable barrier to homeownership especially for low-to-median-income borrowers and first-time homebuyers," says Morris Aron, a Nairobi base Real Estate Agent and former journalist.
"The majority of people in the middle and low-income category have as a result of the high costs of owning a home are confined to overpriced, under-maintained and poorly finished rental apartments," Aron added.
Stakeholders in the real estate sector are optimistic that this amendment will stimulate the mortgage sector in the country and support the government's Big Four Agenda on homeownership.
"Everyone needs a place to hang their hat at the end of the day. Your own place," says Peter Nyaga, Mahiga Homes CEO. "The amendment will enable more potential homeowners, especially those who are in formal employment to achieve their homeownership dream."
The most immediate danger of borrowing from your retirement savings is the dilution of the fund. Peter Mugo, Head of Group Life & Pensions Kenya Orient Life Assurance told Moolah.
"Currently the income replacement ratio for this country is less than 35%. What this means is that when one retires the available funds are only able to replace 35% of the income he or she generated during their active working lives. If members are allowed to borrow this ratio will worsen," Peter warned.
The COVID-19 outbreak has also brought out the ugly side of most landlords. We have observed increased harassment and eviction of tenants by landlords despite the call by the Landlords and Tenant Association of Kenya call for rent waivers. This, however, has only served to sweeten the desire of most people to become home owners.
Interestingly, Kenya's mortgage market is the third most developed in Sub-Saharan Africa with mortgage assets equivalent to 2.5 percent of Kenya's GDP. Only Namibia and South Africa rank higher. Analysts expect a deep in the short term but buoyed by a raft of the recently announced tax measures we are likely to see a surge in demand for affordable houses in Kenya, especially in Nairobi.
In the US, pension scheme owners are not only able to use the pensions as collateral for mortgages, but can also borrow against their pension to survive the harsh economic conditions like the current COVID-19 pandemic.