Staying Safe from Coronavirus scammers
With pay cuts, lay-offs and redundancies, things are getting desperate, and scammers never sleep, you need to be on the look-out.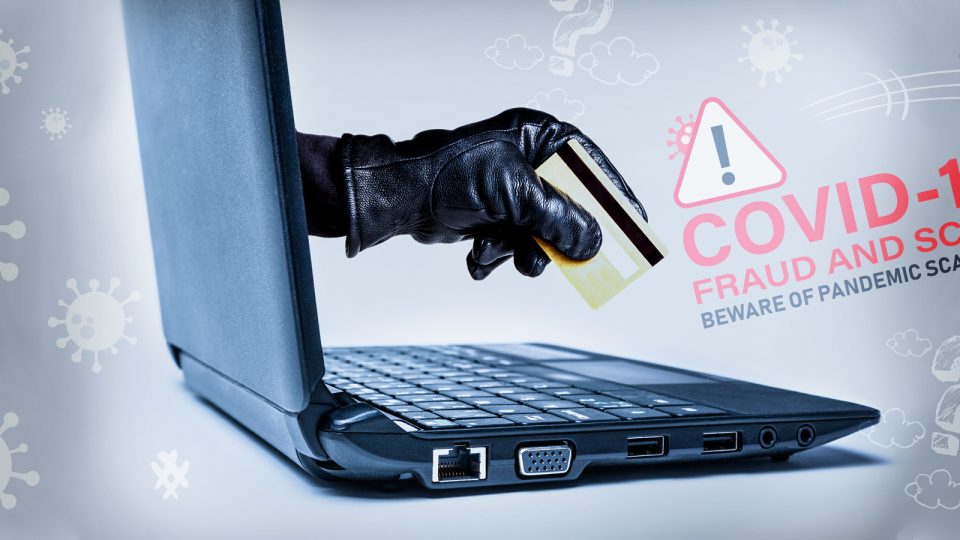 Desperate times heighten people's vulnerability to being swindled.
Conmen know this only too well. This has had them working hard in these uncertain times of the COVID-19 pandemic, brushing up their tricks and setting traps disguised as straws to clutch at.
The scammers take advantage of humanity and may now want to take advantage of the fact that many of us are anxious, unsettled and desperate, especially now that layoffs and pay cuts are being implemented in some areas.
They know that many people are worried about their future financial situation because no one knows for how long, as the pandemic persists and economies are shutting down, they will still have a source of income.
It will seem like an unbeatable deal to make a quick buck or secret cure or vaccine against the virus or a good offer for sanitizer or personal protective equipment. Remember what they say when the deal appears too good?
Some unfortunate souls have already fallen victims. Whereas statistics quantifying the number and value of losses may be hard to come by, the warnings going round are an indication of the minefield that this is fast becoming.
This has had banks, telcos, and other financial services providers send out constant reminders to their customers, warning them against falling prey to these machinations. Emphasis has been on ignoring requests to share personal details on phone, SMS or email – because it is usually the beginning of a steep slippery slope.
So great has the threat of being conned become that the Department of Criminal Investigations (DCI) recently issued a public advisory.
In a series of tweets, DCI stated: "Members of the public are hereby warned that criminals are using the Covid-19 pandemic to scam them through circulation of phishing emails purporting to sell non-existent items & messages that are accompanied by links that purport to offer free goodies like data bundles, money, airtime among other things. Messages accompanying such links are enticingly packaged with captivating words meant to prompt potential but unsuspecting victims to click onto them with a promise of getting something declared therein".
Even the World Health Organisation had to issue an alert, warning of hackers and cyber scammers taking advantage of the pandemic to circulate fraudulent email and WhatsApp messages to trick people into clicking on malicious links or opening attachments. This, the advisory warned, could lead to revealing usernames and passwords, which can then be used to steal money or sensitive information.
Dr Bright Gameli, a cybersecurity expert, says that working from home as a means of containing the spread of the virus has also heightened risk of attack by scammers.
"Many organisations have found themselves getting into this faster than they had anticipated, leading them to jump onto quick solutions. This leaves the staff working from home exposed because they are not adequately prepared and do not quite know the danger signs to look out for," Dr Gameli explains, adding that by hacking into email of individuals working from home, it is easier to access the corporate.
Some scams to watch out for:
Requests for information on phone, SMS, email or online link
Email purportedly from a health facility to verify if one is on the list of infected people
Get-rich-quick schemes that promise safe or guaranteed manifold returns
A lottery win you knew nothing about
Insurance against Coronavirus-related losses
Quick loans that are swiftly approved at zero interest rates
False relief or stimulus package related to the pandemic that asks for registration fee or personal details.
Fake offers for sanitizer, face masks and other protective personal equipment
Appeals for donations from fake charities
Most importantly, it helps to maintain some level of skepticism. Hang up on anyone calling to offer easy money. There is no free money anywhere. Also, resist pressure to make quick decisions – this is a favourite trick of scammers.
Look here for tips on how to survive the economic impact of Covid-19.